19 May 2020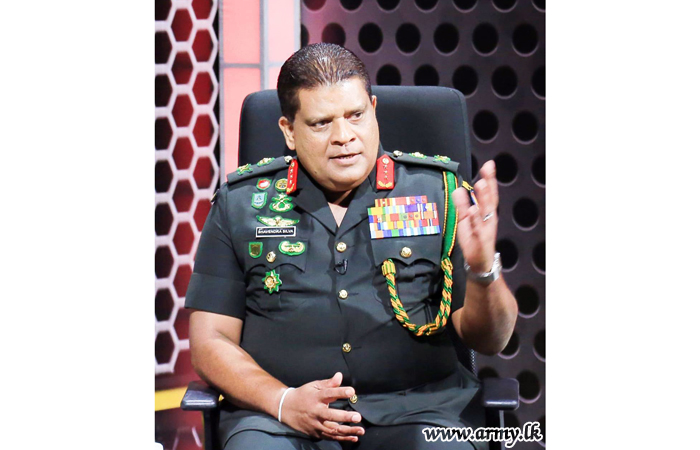 Sri Lanka's army commander and accused war criminal, Shavendra Silva, issued a statement marking eleven years since the end of the Sri Lankan war, commending Sri Lanka's armed forces whilst Tamils across the homeland mourn the genocide that took place eleven years ago.
Silva has been barred from entering the USA "due to credible information of his involvement, through command responsibility, in gross violations of human rights".
Silva led the notorious 58 Division as the government launched a massive military assault. They oversaw the repeated bombing of hospitals, widespread sexual violence, torture and the execution of surrendering Tamils.
Read more here: US bans Sri Lanka's army chief from entry over war crimes
The end of the war
He described the end of the war as a "proud victory" and heaped praised upon then President Mahinda Rajapaksa and current President Gotatabaya Rajapaksa who served as the Defence Secretary during the final stages of the war.
During the final months of the war, credible accusations of war crimes and genocide against the Tamil people arose as the Sri Lankan military intentionally and indiscriminately shelled designated safe zones and hospitals. An estimated 70,000-140,000 Tamils were killed, 300,000 Tamils were forcefully displaced and a further 25,000-30,000 were injured. Access to vital good such as medicine and good was intentionally restricted. State soldiers committed horrific acts of sexual violence, torture, enforced disappearances and extrajudicial killings which continue to plague Sri Lanka.
Silva states that the soldiers had sacrificed themselves for the "protection of territorial integrity, unitary status and sovereignty".
The reference to the "unitary status" of Sri Laka, as Tamil demands for self-determination and self-governance continue. 
Read more here: Gotabaya will reject demands by Tamil parties
Failures of the Security Forces
Silva also states that Sri Lanka's security forces have acted effectively "to contain and administer all catastrophes" since the end of the war, seemingly omitting the Easter Sunday bombings.
According to a Sri Lankan parliamentary report, security forces did receive intelligence prior to the attack but may have allowed it to proceed in order to "create chaos and instil fear" ahead of presidential elections.
Since coming into office Gotabaya Rajapaksa has taken action to further entrance the military into the civilian sphere and to not just pardon war criminals but actively promote them.
Read more here: Sri Lanka PM states Easter Sunday attacks could have been prevented
 
Militarised response to COVID-19
Silva, who currently leads Sri Lanka's coronavirus response, praised the efforts being made drawing comparisons to the end of the war and describing soldiers as "Defenders of the Nation". He also commended the over 45,000 arrests in relation to laws regulating behaviour during the COVID-19 pandemic. These arrests have been widely criticised by international human rights organisations and Tamils, who have suffered from the security forces' repression.
Security forces have harassed Tamil civilians, threatening to send those commemorating the genocide to quarantine centres or to kill those lighting lamps in remembrance of their loved ones, whilst Tamils have been pushed to the point of starvation and denied a right to memorialize their dead.
Read Silva's full statement here.