18 July 2018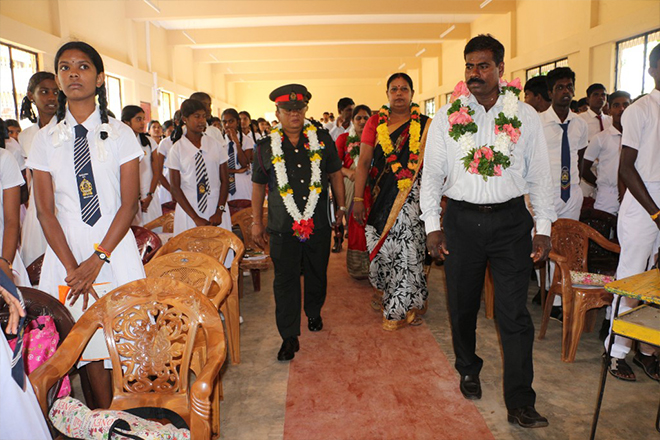 The Sri Lankan military held a two day workshop for Tamil schoolchildren in the Vanni earlier this month, with an aim to "build up the image of the Sri Lanka Army".
The event is the latest in a long history of the Sri Lankan military involving itself in civilian activities across the North-East, despite almost constant criticism from Tamil politicians and civil society activists. Of particular concern has been the military's involvement in schools in the region, where uniformed soldiers have frequently held various events.
An official military website said that the workshop was "held with a view to strengthen the reconciliation process and to build up the image of the Sri Lanka Army."
It also stated it was "broadening their horizons on reconciliation gestures".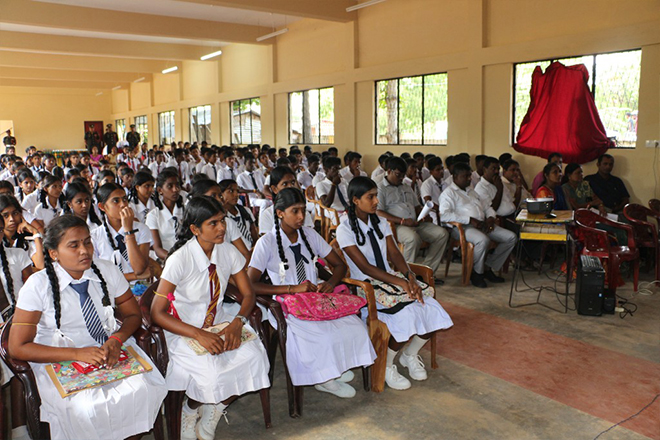 Over 175 Tamil schoolchildren reportedly took part in the workshop, with the military also organising transport and catering.
Sri Lanka had pledged to de-militarise the North-East, yet continues to station tens of thousands of soldiers there.