23 September 2019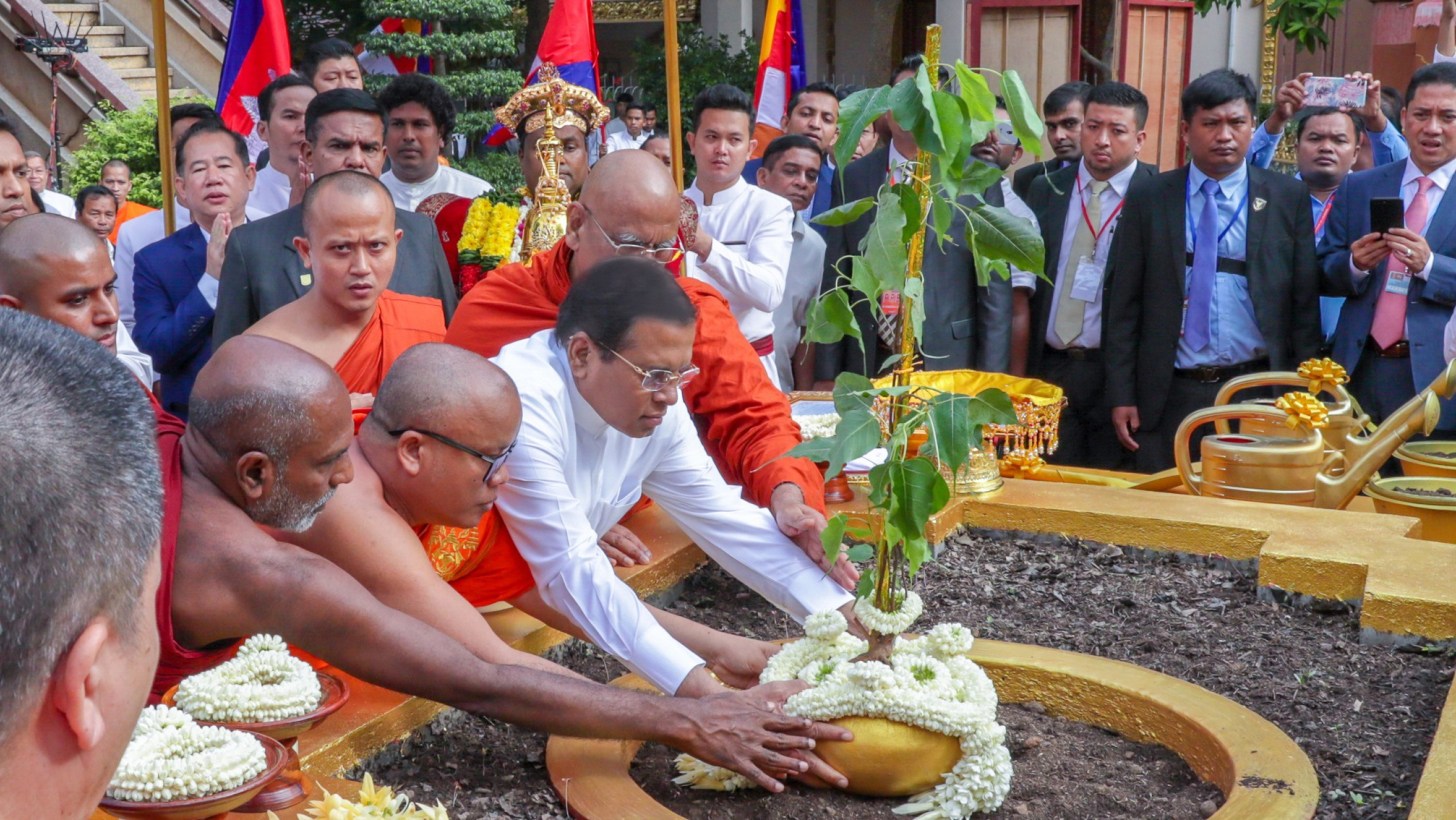 Sri Lanka and Cambodia should "work together to spread teachings of Theravada Buddhism throughout the world," said Sri Lanka's president Maithripala Sirisena, whilst attending a Buddhist religious service in Phnom Penh last month.
Sirisena, who has increasingly burnished his Sinhala Buddhist nationalist credentials, said Buddhism "is the historical foundation of the relations between Sri Lanka and Cambodia" and called for closer ties between the two governments.
During meetings with both the prime minister of Cambodia as well as the monarchy, Cambodia's king said earlier that "Cambodia stands firmly together with Sri Lanka in further cementing bilateral relations in economic, trade, social as well as the renaissance of Buddhism".