23 May 2020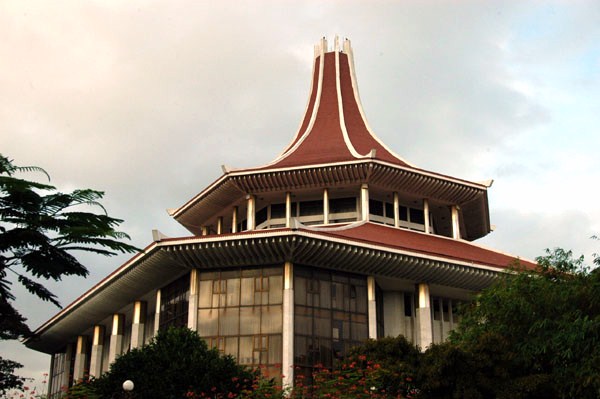 File photogrpah: Wikipedia
Sri Lanka's Supreme Court is due to deliver a key ruling over the reconvening of parliament, just days after the Election Commission said plans to hold polls in June would have to be rescheduled once more due to the coronavirus outbreak.
The court has been hearing a petition submitted by Sri Lanka's opposition over the reconvening of parliament, a move that Rajapaksa has refused to do throughout the pandemic, accusing his opponents of having "a narrow political agenda".
The petitioners meanwhile state that a clause in Sri Lanka's constitution allows for the summoning of parliament in cases of emergencies, which they argue the pandemic constitutes.
The court case comes as Sri Lanka's election commission said that parliamentary polls should only be held "nine to 11 weeks after receiving the green light from the health authorities that the country is safe".
Rajapaksa has been pushing on holding early polls following his triumph in presidential elections last year, with his SLPP party looing to capitalise on gains made amongst its Sinhala nationalist vote base.