20 December 2017
Despite repeated criticism for the Sri Lankan military to cease its involvement in civilian activities, the army intensified its presence in Tamil schools in the Vanni this month.
Soldiers from Sri Lanka's 61 Division were present at a military ceremony at the Sengalpadei Thirukkumaran School in the Vanni, where uniformed troops were garlanded by Tamil schoolchildren. The unit had been involved in repainting the nursery school building, boasted a military website.
The next day, Sri Lanka's 65 Division were the chief guests at a ceremony held at the Thenniyankulam Government's Tamil Mixed school in Thunukkai, Mullaitivu. Military officers distributed exercise books, bags and school shoes to Tamil schoolchildren.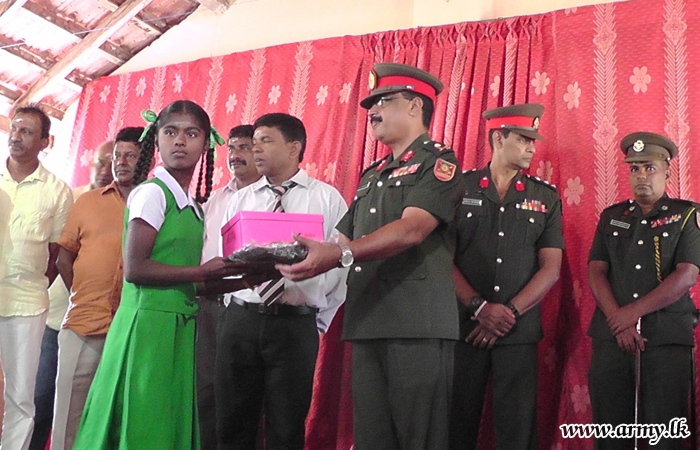 The intensified presence of the Sri Lankan military at Tamil schools, comes amidst repeated criticism from Tamil civil society organisations, political parties and international human rights groups, who have called for the military to cease its involvement in civilian activities.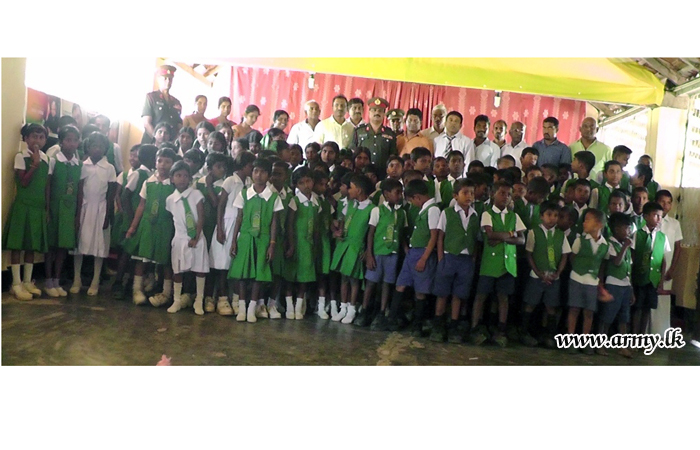 Areas such as Mullaitivu in particular are heavily militarised, with a report by the Adayaalam Centre for Policy Research (ACPR) and People for Equality and Relief in Lanka (PEARL), finding a t least one Sri Lankan soldier for every two civilians living in the district.
"The shadow cast by the military in Mullaitivu District has become so engrained in the Tamil conscience that it has normalised this abnormal occupation and caused Tamil communities to internalise oppression from the security forces," said the report earlier this year.
Hundreds of Tamil schools in the region have also come under the military's control.
Sri Lanka's CSD attempts to normalise militarisation in Vanni – ACPR report