18 December 2019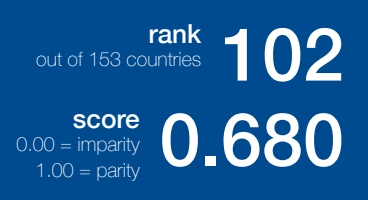 In a report released by the World Economic Forum on the Global Gender Gap, Sri Lanka saw its gap in gender parity continue to grow.
Over the last year, the island's gender equality ranking declined from 100 to 102 out of 153 countries. A country once in the top quartile of nations for gender equality in the early 2000s has progressively declined from closing 72 percent of the gender gap in 2010 to 68 percent this year. 

The gender gap widened in the category of women in parliament placing Sri Lanka disappointingly 145th out of the 153 countries. The makeup of Gotabya Rajapaksa's cabinet has echoed the lack of women in prominent positions with only one woman present today.
The report by the World Economic Forum underlined the bleak fact that on current forecasts the gender gap is on track to only close in 100 years.
See the full report here.