23 October 2018
Sisira Mendis, the former Deputy Inspector General (DIG) in charge of the Criminal Investigation Department (CID) and Terrorism Investigation Division (TID) in Sri Lanka, and current director of the country's intelligence services, appeared at the Galle Dialogue, an international maritime conference.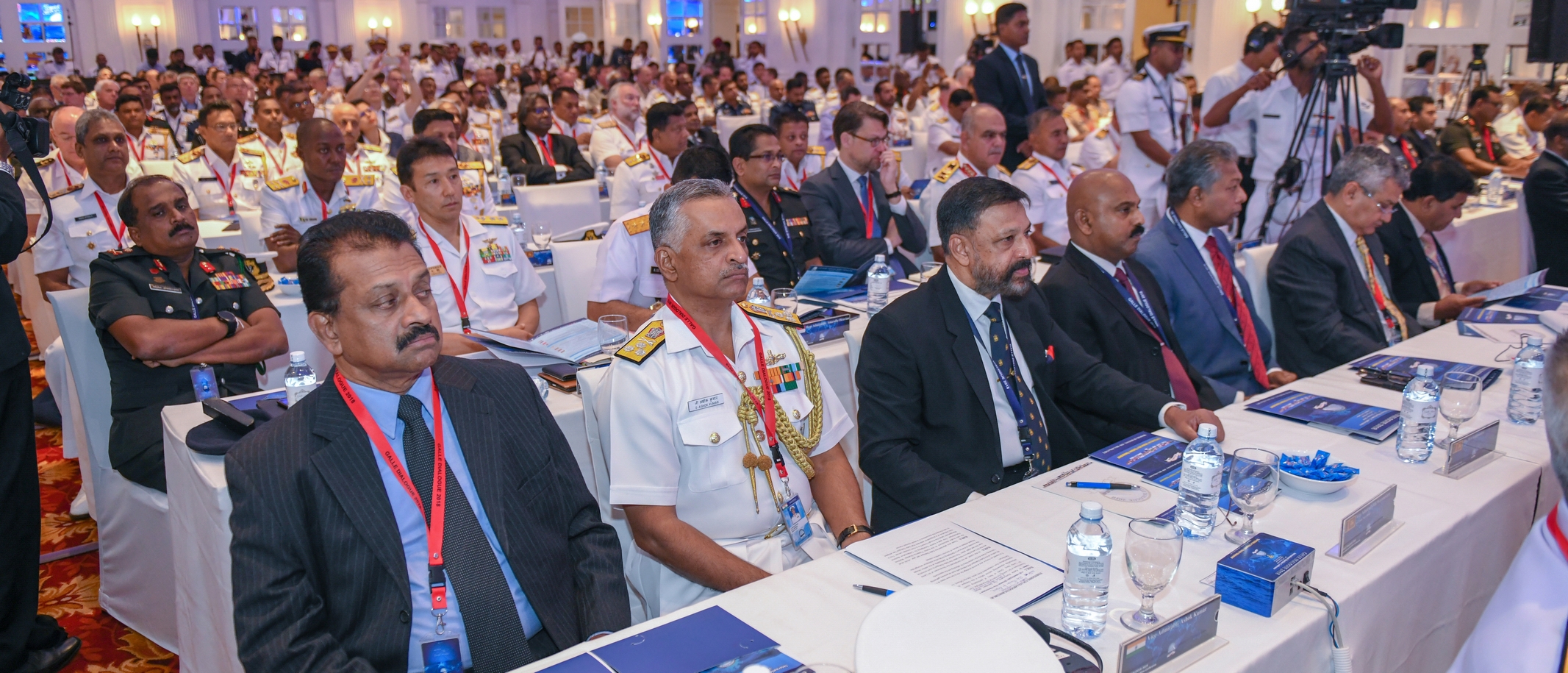 Sisira Mendis (left)
Mendis is named in a UN report as having supervised widespread torture during his time as DIG. The Sri Lankan government's continued employment of him and including him in delegations to the UN's Committee Against Torture review has drawn widespread criticism.
The Galle Dialogue saw participation by officials from 50 countries and was presided over by the Sri Lankan president.

Also present was the controversial Chief of Defence Staff Admiral Ravindra Wijegunaratne, currently wanted for questioning by the CID, for allegedly assisting the main suspect accused of heading the abduction and murder of Tamil youths.