30 June 2020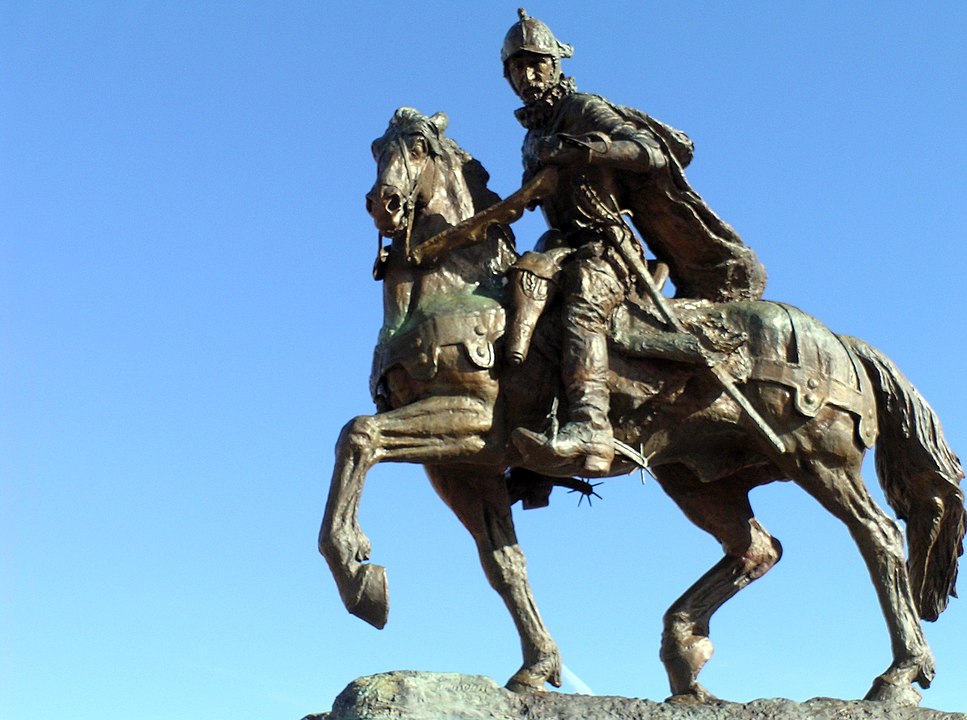 Photograph: A statue of Oñate in New Mexico (Courtesy: Advanced Source Productions)
Protests in the United States have sparked debates around monuments of Spanish conquistadors, as they demanded the removal of statues glorifying the Spanish conquest of the Americas and what demonstrators have termed "a celebration of genocide".
As demonstrations against monuments of Confederate officials and slave traders take place across the US, in the South and West of the country, protests have also demanded the removal of monuments to conquistadors such as Diego De Vargas and Juan De Oñate.
Last week, a statue of Oñate was removed in Rio Arriba county prior to a protest that was scheduled to demand its toppling whereas in Albuquerque, a protestor was shot as another statue of Oñate was attempted to be taken down. 
Oñate ruled as provincial governor in the region, leading centuries of Spanish rule, during which he ordered the massacre of 800 native Acoma people and ordered his men to cut off the right foot of at least 24 Acoma warriors.
"Who are we calling heroes?" asked Jennifer Marley, an indigenous activist. "It's a celebration of genocide. An erasure of indigenous people."
"It's a win," said Luis Pena an activist who started a petition calling for the statue to be removed. "Symbols are important, they shape the way we ingest the world … In reclaiming these symbols, we get a chance to tell a side of history that has been left out of the books."
At least 10 monuments of Confederate officials have been removed in the last month alone, according to the Southern Poverty Law Center.
See more from the Guardian here, the New York Times here and the AP here.