07 February 2020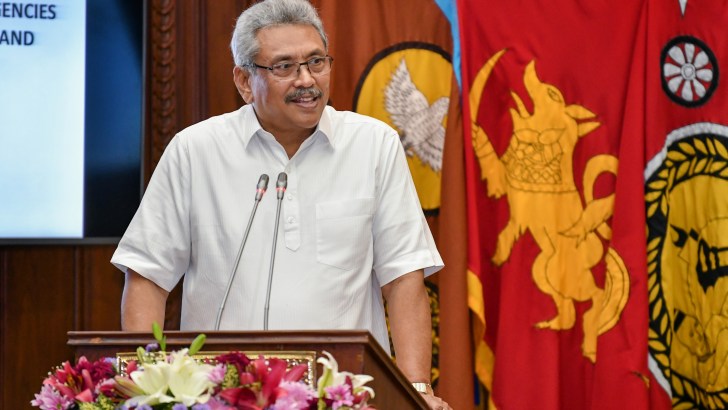 Sri Lankan President Gotabaya Rajapaksa, who is accused of numerous war crimes, when addressing Chairpersons and Board of Directors of several plantations and financial institutions, said he would work to "recover" the nation without pointing blame at the past.
This statement follows a statement by the President's Media Division which placed blame for Sri Lanka's economic downturn squarely on the previous administration.
In attendance at the meeting was also the President Secretary, Dr. P. B. Jayasundara and senior advisor Lalith Weeratunga.  
The opening statement read;
"Imprudent and inefficient financial management of government in power till November 19th, 2019 has crippled the entire economy, the Government says. This has hampered the functioning of many vital sectors such as agriculture, free health services, construction industry, food supply, tea industry and paddy production".
During his talk Gotabaya Rajapaksa stressed the need to prepare people, especially university students for new current economy. In his speech he further spoke about Asia "becoming the centre of the world economy".