26 June 2020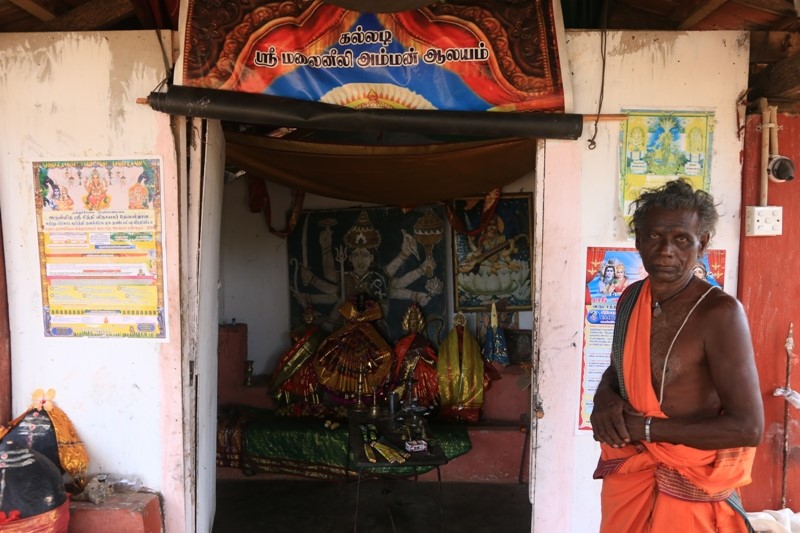 Photograph by @streetsoftamileelam
After Sri Lankan President Gotabaya Rajapaksa established an all Sinhala task force, which includes Buddhist monks and alleged war criminal to "preserve the historical heritage of Sri Lanka" in the Eastern province, we take a closer look at Sinhalisation efforts that have already taken place in the region.
While Sinhalisation is not a new phenomenon in the North-East, there has been an influx in the 'rediscoveries' of Sinhala Buddhist sites predominantly in Tamil and Muslim areas by Sri Lanka's Department of Archaeology. There have been increasing concerns over the exploitation of archaeology as a justification for the expropriation of Tamil and Muslim land.
Kallady
The Malal Neeliyamman temple located on a hilltop in Kallady, a village south of Ilankaithurai, has been expropriated under the guise of 'archaeology' with backing from the Sri Lankan military and Buddhist monks. The ancient temple, belonging to Tamil people, was destroyed, and replaced by a Buddhist temple after the area was taken over by the military in 2006.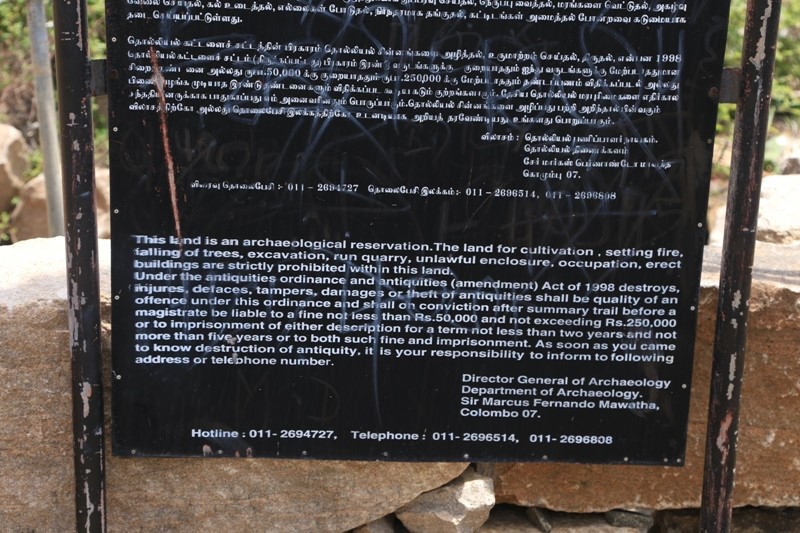 Department of Archaeology sign indicating that the government is taking over the land.  Photograph by @streetsoftamileelam
The temple premises were used by the Liberation Tigers of Tamil Eelam (LTTE) to place a communications tower which telecasted the LTTE's Voice of the Tigers radio station. The temple was destroyed by the Sri Lankan Air Force as the fighting intensified and the local population were displaced. The Sri Lankan Archaeology Department designated the area as a historic Buddhist site and a Buddhist temple, Pashana Pabbatha Rajamaha Vihara, was constructed.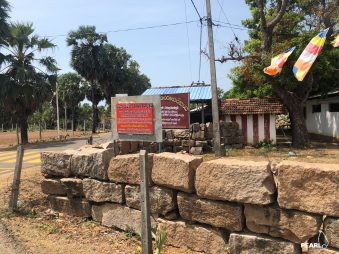 Photograph by PEARL
When the displaced Tamils returned to their village in 2007, they were blocked from entering the site. They attempted to reconstruct the destroyed temple on its original site but were blocked by hardline Buddhist monk, Ratnapura Devananda and the Sri Lankan military.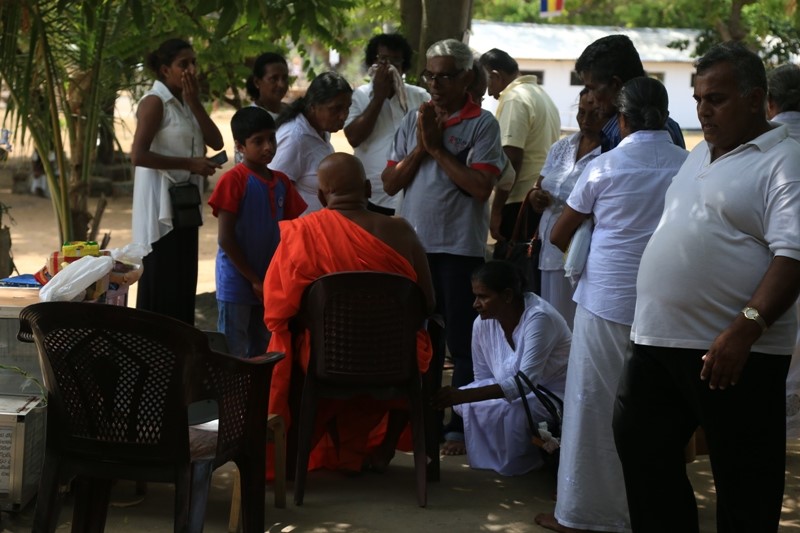 Buddhist monk, Ratnapura Devananda , who took over the Hindu temple site. Photograph by @streetsoftamileelam
As a result, the local Tamil people reconstructed the temple on the roadside. In 2016, the new temple was burnt to the ground. A Sinhalese man employed by the Buddhist vihara was arrested over the possible arson case but was released on bail. The court case was dropped in January 2019.
While Sinhala Buddhists from across the island visit the Buddhist site in Kallady every day, Tamils are prevented from entering the premises.
Read more here: Sinhalisation of the North-East: Seruwila-Verugal