09 November 2022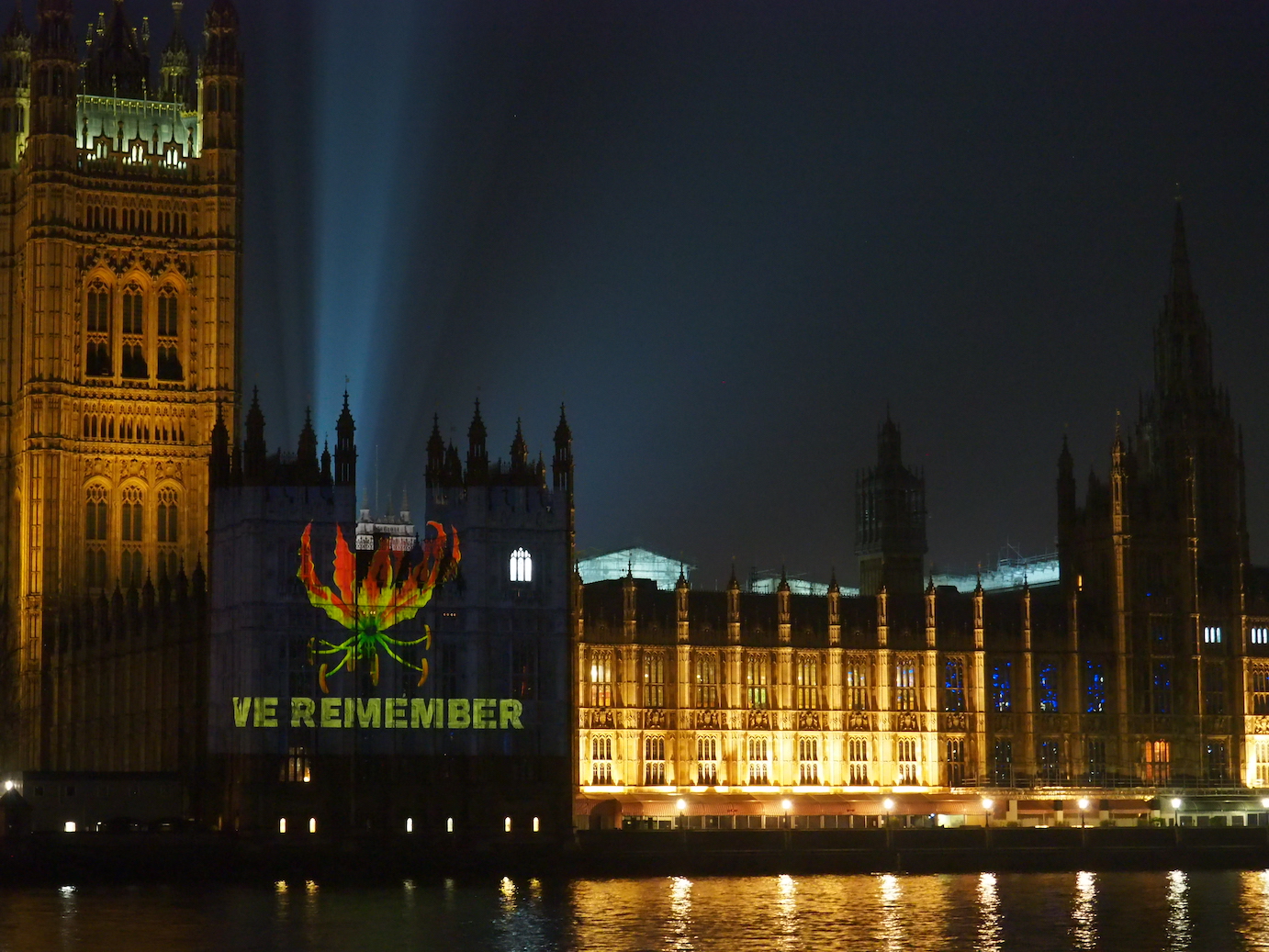 In a wide-ranging debate focused on Sri Lanka, British MPS from across the political aisle unified in their demand for the UK government to act on Sri Lanka in the form of Magnitsky-style sanctions; refer Sri Lanka to the International Criminal Court; urge Sri Lanka to meet its GSP+ commitments; and, dramatically reduce its bloated military spending.
The need for an ICC referral
Opening the debate, Elliot Colburn, Conservative MP for Carshalton and Wallington and Chair of the All-Parliamentary Group for Tamils, stressed the need to go beyond to the latest UN Human Rights Council resolution.
"The new resolution certainly is a step in the right direction to achieving justice and accountability, but—with respect— we have had resolutions before. International action at the Human Rights Council on its own is not enough. The resolution falls short of providing a mechanism to truly investigate war crimes and pursue criminal accountability".
Colburn further emphasised the need for Sri Lankan war criminals to be referred to the International Criminal Court.
"Specific resources need to be raised to build cases against those who are accused of war crimes and to prosecute them. Criminal accountability should be pursued by referral to the International Criminal Court. Those who commit war crimes should not enjoy immunity because the state in question is unwilling or unable to prosecute them".
@Siobhain_Mc shared Colburn's view, questioning why the UNHRC resolution failed to call for an ICC referral and stressing the need for Magnitsky-style sanctions.

'Who are we to cast a veto for China or Russia before they have done so themselves?' pic.twitter.com/FdcpXb5sT7

— Tamil Guardian (@TamilGuardian) November 9, 2022
His statement was supported by Siobhain McDonagh, MP for Mitcham and Morden, who asked why the latest UN resolution failed to include a referral to the ICC.
"In the most recent UN resolution, to which the UK was a penholder, why was there no recommendation to pursue criminal accountability by referral to the International Criminal Court?"
She went on to state;
"I could barely believe my eyes when reading the Government's reasoning, which cited 'insufficient…Security Council support'. Who are we to cast a veto for China or Russia before they have done so themselves? Our role on the international stage must be to send the loudest message that impunity will not be tolerated, not to pre-empt the inaction of other nations".
Leader of the Liberal Democrats, Ed Davey, also questioned why the latest resolution was "so weak" and urged for action.
"We must move beyond words, and instead campaign to use the International Criminal Court proactively against war criminals such as the Rajapaksa brothers".
Magnitsky sanctions
She further questioned, "why has Britain failed to impose Magnitsky-style sanctions on any Sri Lankan official implicated in human rights abuses or corruption?"
Colburn's statement also stressed the need for target sanctions on war criminals such as Shavendra Silva, Sri Lanka's Chief of Defence Staff and Kamal Gunaratne, Sri Lanka's Defence Secretary.
@ElliotColburn describes one account of a Tamil women who suffered sexual violence from the Sri Lankan military.

'These atrocities did not take place during a medieval skirmish hundreds of years ago; they took place in a Commonwealth country in 2009' pic.twitter.com/3OiYgtJgOQ

— Tamil Guardian (@TamilGuardian) November 9, 2022
James Murray, MP for Ealing North and Shadow Economic Secretary to the Treasury, echoed calls for sanctions on Sri Lankan individuals who are credibly accused of war crimes, including Silva. 
"Silva was the head of Sri Lanka's notorious 58 Division: an army unit that committed grave violations of international law and oversaw a military offensive that killed tens of thousands of Tamils. I urge the Minister to commit the Government to sanctioning General Silva under the terms of the British Government's global human rights sanctions regime."
In his intervention, Jim Shannon, MP for Strangford, asked the Minister:
"Does he agree that it is important to do everything to catch those soldiers as well? The generals can be caught, because they are big names, but the soldiers need to know that they cannot get away with it either."
During his statement, Colburn further highlighted the atrocities Sri Lanka's military engaged in, which included the indiscriminate shelling of hospitals, civilian no-fire zones, and sexual violence. He notes one woman's account as documented by Human Rights Watch;
"The army made us strip completely in front of the children. All the women were made to walk around the soldiers in a circle. The soldiers were laughing at us. All the women were then raped in front of everyone. My daughter and I were raped in front of her children. I was raped in front of my grandchildren. After about two hours, the soldiers asked a naked boy and girl, who didn't know each other, to hug each other at gunpoint. As they hugged due to fear, they were shot in front of our eyes."
"These atrocities did not take place during a medieval skirmish hundreds of years ago; they took place in a Commonwealth country in 2009", Colburn states.
Sri Lanka's economic collapse and militarisation
Former Shadow Chancellor, @johnmcdonnellMP,

'Sri Lanka has 'extremes of wealth and poverty through not just mismanagement but calculated management by the military who dominate the economy'. pic.twitter.com/etBSmNOyHy

— Tamil Guardian (@TamilGuardian) November 10, 2022
In describing Sri Lanka's economic demise, former Shadow Chancellor, John McDonnell noted that the country's poverty was not a natural result but due to the political and military framework of the island.
Sri Lanka "has natural resources on a scale any other country would wish for and dream of, including natural mineral resources, and agriculture resources. The problem is that a political and military complex now controls the economy for its own interests. As a result, we have extremes of wealth and poverty through not just mismanagement but calculated management by the military who dominate the economy".
This point was also raised by Conservative MP Theresa Villiers, who stressed that the British government must "find a way to ensure that any bailout from international institutions be accompanied by rigorous efforts to root out cronyism and corruption in Sri Lanka, and cut the irrationally large military spending budget".
"The failure to include Tamils in economic activity, a large defence budget that supports a disproportionately large military […] corruption and, of course, poor fiscal policies have led Sri Lanka's economy to the brink of bankruptcy. For Sri Lanka to be rescued, it needs to reduce its military spending, which stands at $1.86 billion per annum. That makes it one of the largest militaries in the world and costs more than its health and education budgets combined," noted Elliot Colburn.
He further highlighted the corrosive effects of militarisation, stating:
"The militarisation of the country is also firmly linked to the deteriorating human rights situation on the island. The Prevention of Terrorism Act has been used to target predominately Muslim and Tamil communities, resulting in arbitrary detention, sexual torture and enforced disappearances. In fact, Sri Lanka has the second highest number of UN-registered enforced disappearances in the world, most of whom are Tamils. Furthermore, the Sri Lankan military is engaged in commercial activities in the north-east, including tourism, farming and fishing, which stifles the local economy and prevents Tamils from contributing to economic activity in any meaningful way. That needs to be stopped to allow for regional economic regeneration. Sri Lanka also needs to conduct a strategic defence and security review, similar to the one that the UK completed in 2021, to ensure that its military size reflects its security requirements".
Sarah Olney, MP for Richmond Park, also detailed the issue of militarisation in her statement and stressed the need for the UK to use its position with the UN, Commonwealth, and IMF to support peaceful political reform in Sri Lanka.
"For the Tamil community, this period has also been marked by ongoing oppression and violation of their human rights. The homeland of the minority Tamil population in north-east Sri Lanka has seen a dramatic increase in military presence. According to the British Tamils Forum, there is now one soldier for every six civilians in the region. That is an intimidatingly high concentration of military personnel. Defence spending has also soared way above and beyond previous levels, contributing towards the economic crisis" she told parliament. 
Claudia Webbe, also highlighted issues of corruption in her statement noting:
"We must never forget the large-scale corruption of the Rajapaksa regime, including the stealing of funds from the bilateral private credit lines the country procured. As we know, information has come to light that there could be $10 billion of foreign reserves hiding in overseas accounts, including in tax havens in UK territories such as the Cayman Islands. Along with other nations in the global south that suffer at the hands of a global economy that favours the global north, we must call on multilateral institutions to cancel debt collection at this critical time, as we did for Ukraine."
GSP+ trade priviliges
Ed Davey, spoke on the need to repeal Sri Lanka's EU trade privileges under the Generalised Scheme of Preferences +.
"I have heard officials say that the argument for giving Sri Lanka those benefits is that it enables the EU and the UK to exercise some influence—that, due to the existence of the trade benefits, they can monitor whether the Sri Lankan Government are abiding by the conditions or making progress towards meeting them. I have never found that argument terribly convincing, but it is very convenient" Davey told parliament.

"People say, 'We know they're in breach, but they're going to make some progress, so we'll forget the conditions existed'. That is not good enough" he added.
Davey further questioned;
"Is there any evidence that that influence has resulted in any change in the Sri Lankan Government's performance in respect of those conditions? I am afraid that, once again, the overwhelming evidence is that it has not".
The Liberal Democrat leader further noted the continued use of Sri Lanka's draconian Prevention of Terrorism Act (PTA) and warned against Sri Lanka's proposed rehabilitation bill.
"The draconian Prevention of Terrorism Act that the Sri Lankan Government have implemented, and enforced primarily against Tamils and Muslim Sri Lankans, must be repealed. The Minister might not have heard this or been briefed on it, but I hear reports that the Sri Lankan Government are thinking of repealing the Act but of replacing it with a system based on the Chinese system of managing these issues. That would be a backward step as the Chinese influence in Colombo increases, and it would not help the Tamils whatever".
Families of the Disappeared
In her statement, Theresa Villiers raised the plight of the Tamil Families of the Disappeared, noting that whilst; "the establishment of the Office on Missing Persons (OMP) looked like such a positive step forward—tangible progress following UNHRC resolutions—but the depressing reality is the OMP has not been able to trace a single person on its list of over 6,000 cases, nor has it clarified the fate of the disappeared in any meaningful way".
Her statements reflect a growing disillusionment with the government's domestic institutions, which for over a decade have failed to deliver answers for survivor communities. Families of the Disappeared have instead called for an independent international investigation into the fate of their loved ones.
Read more here: 'The OMP is an inactive mechanism' - Tamil families of the disappeared speak to Tamil Guardian at the UNHRC
Maaveerar Naal
In his speech, James Murray expressed his concern over Sri Lanka's attempt to crackdown on this year's Maaveerar Naal commemorations in the North-East. 
"Over the last week, Tamils in the North-East have begun preparations for Maaveerar Naal—Great Heroes' Day—which falls on 27 November. I have been concerned to hear that the preparations have been disrupted by plain-clothed officers in what appears to be an attempt to intimidate Tamils organising any memorial activities."
Media freedom
In an addressing parliament, John McDonnell highlighted the vital role journalists have played in being able to "expose and tackle corruption" as well as the continued harassment journalists face. Elliot Colburn expanded on this, noting that it is also an issue beyond the island.
"A prominent Tamil news outlet, the Tamil Guardian, has been repeatedly engaged in battles with social media companies about its content. Because of the investigations that have been taking place, the Sri Lankan Government are actively trying to force action by social media companies worldwide. In the UK, the Tamil Guardian has had its content taken offline because of complaints from the Sri Lankan state. That cannot be right".
UK Government response 
Responding to the comments by Members on IMF conditions, Leo Docherty, the Parliamentary Under Secretary of State for Foreign, Commonwealth and Development Affairs said: 
"Within its governance structure, the IMF only has the ability to impose conditionality linked to economic policy, not political or human rights-linked conditionality. But of course we want human rights progress to advance in tandem with economic progress, and we will use other mechanisms to hold the Sri Lankans to account and progress human rights in that regard."
When questioned further by Theresa Villiers on imposing conditionalities relating to "military spending, cronyism and corruption", Leo Docherty replied that the UK government seeks to "interlink conditionality with our approach in multilateral forums with regard to human rights. Essentially, we are using the UN to push forward human rights."
Docherty added that the government will be replacing the GSP+ scheme with the UK's new developing countries trading scheme early next year which will allow the UK to "retain the power to suspend a country on the grounds of human rights violations."
Commenting on the recent resolution passed at the UNHRC last month, Docherty said:
"This international framework ensures that Sri Lanka remains on the international human rights agenda, and we believe that this diplomatic approach is the best way to encourage progress. However, we recognise that sincere and sustainable progress on human rights and accountability must be led by the people of Sri Lanka."
He also noted the comments made by Members regarding sanctions on perpetrators of human rights abuses and stated that the government would not speculate on poddible designations but would "keep all evidence and potential listings under close review." 
Read the full transcript here.
We need your support
Sri Lanka is one of the most dangerous places in the world to be a journalist. Tamil journalists are particularly at threat, with at least 41 media workers known to have been killed by the Sri Lankan state or its paramilitaries during and after the armed conflict.
Despite the risks, our team on the ground remain committed to providing detailed and accurate reporting of developments in the Tamil homeland, across the island and around the world, as well as providing expert analysis and insight from the Tamil point of view
We need your support in keeping our journalism going. Support our work today.
For more ways to donate visit https://donate.tamilguardian.com.