07 October 2019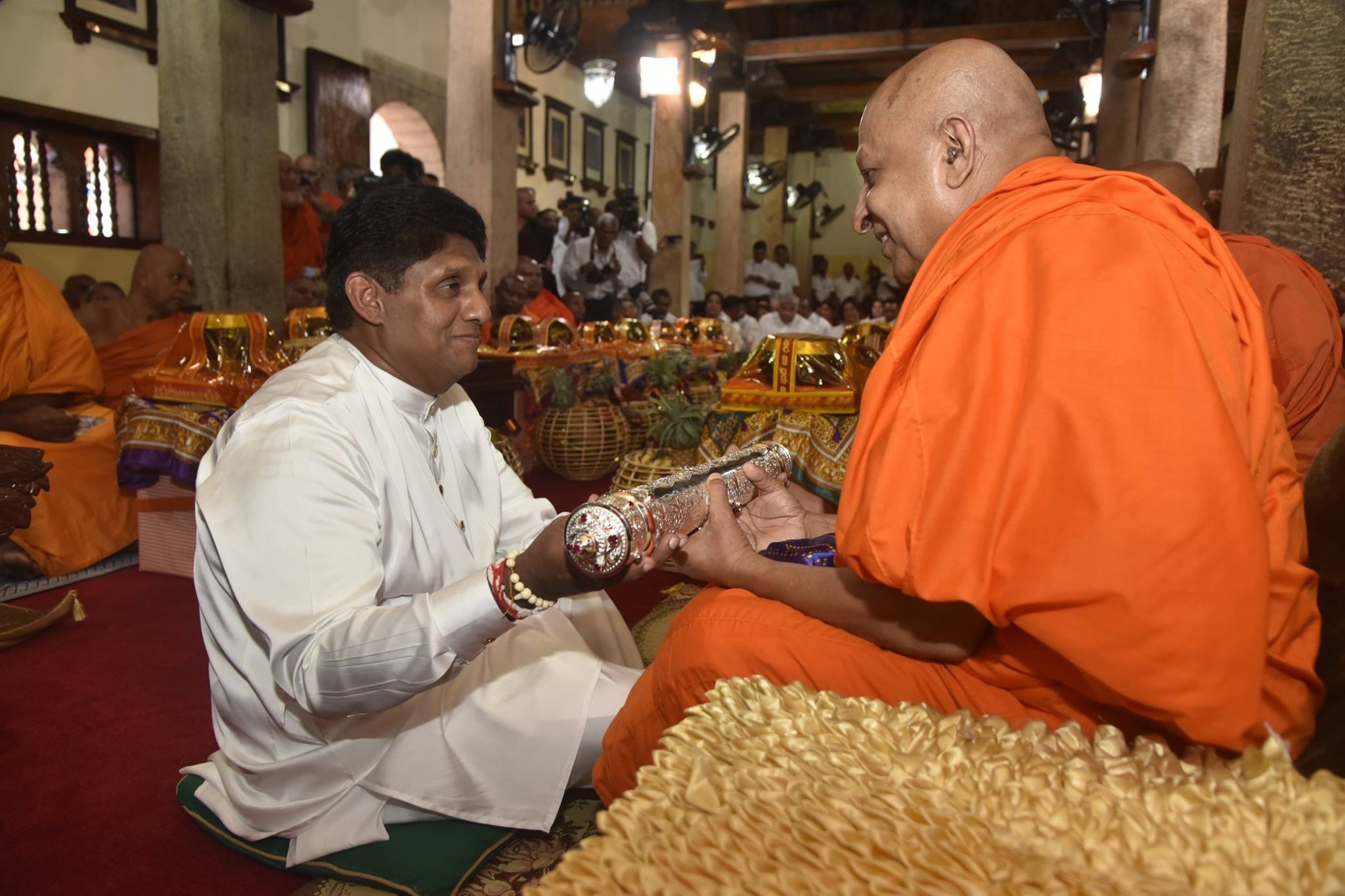 File photograph: Premadasa earlier this year, receiving an award from Buddhist monks. 
The United National Party's (UNP) presidential candidate Sajith Premadasa has vowed to defend the "territorial integrity" of Sri Lanka, in a speech that will appeal to hardline Sinhala Buddhists ahead of next month's elections.
Speaking at a rally in Moratuwa on Saturday, Premadasa declared that he will "create a developed and proud Sri Lanka with dignity and respect for the unity, territorial integrity and sovereignty of our motherland".
"The only greed in my heart is to win the honour as a president who provided a distinguished historic service to the people of this land," he added.
Premadasa has been heavily vying for Sinhala Buddhist nationalist votes, as has his main rival former Sri Lankan defence secretary Gotabaya Rajapaksa. Earlier this year, he received an honorary title from the Sangha Council "in recognition of his service to the nation and the Buddha Sasana".