22 May 2020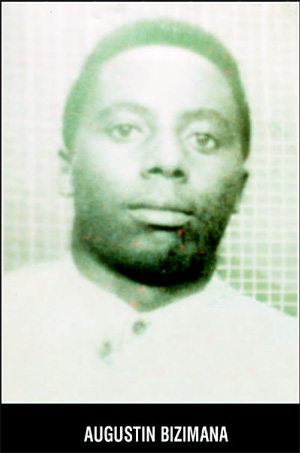 The United Nations confirmed that the remains of a former Rwandan defence minister who was wanted over the country's 1994 genocide, have been identified in a grave in Congo.
Augustin Bizimana, who was indicted on 13 charges, including genocide, murder and rape, is believed to have died in the Republic of the Congo, in 2000. His remains were identified by DNA testing, according to United Nations war crimes prosecutor Serge Brammertz.
"Bizimana was alleged to be responsible for the murders of former Prime Minister Agathe Uwilingiyimana and 10 Belgian United Nations peacekeepers, and for the murder of Tutsi civilians" Brammertz said in a statement.
He is believed to have died around August 2000, "based on the conclusive identification of Bizimana's remains in a gravesite in Pointe Noire, the Republic of the Congo".
The announcement was made after Félicien Kabuga, one of the main financiers of the Rwandan genocide, was arrested in France last week.