17 March 2020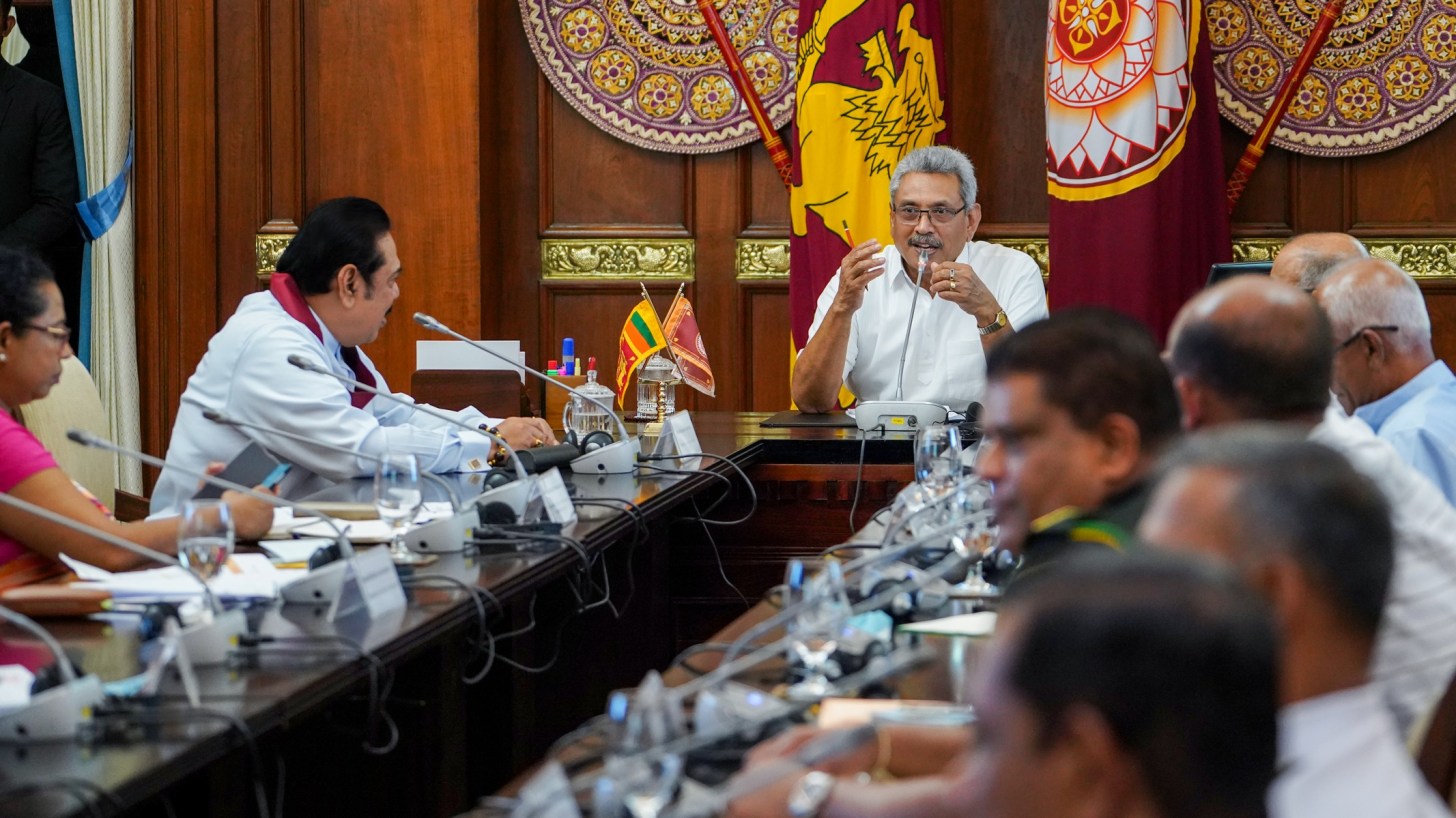 Sri Lankan president Gotabaya Rajapaksa announced that all inbound flights to the island will be shut down for two weeks and that the security forces were engaged in a "continuous search" for persons that arrived from high risk countries as part of efforts to contain the COVID-19 coronavirus outbreak.
Rajapaksa announced the decisions after hosting a meeting of the Corona Prevention Task Force, which is headed up by Shavendra Silva, the head of the Sri Lankan army, who is currently subject to US travel sanctions due to his role in overseeing war crimes.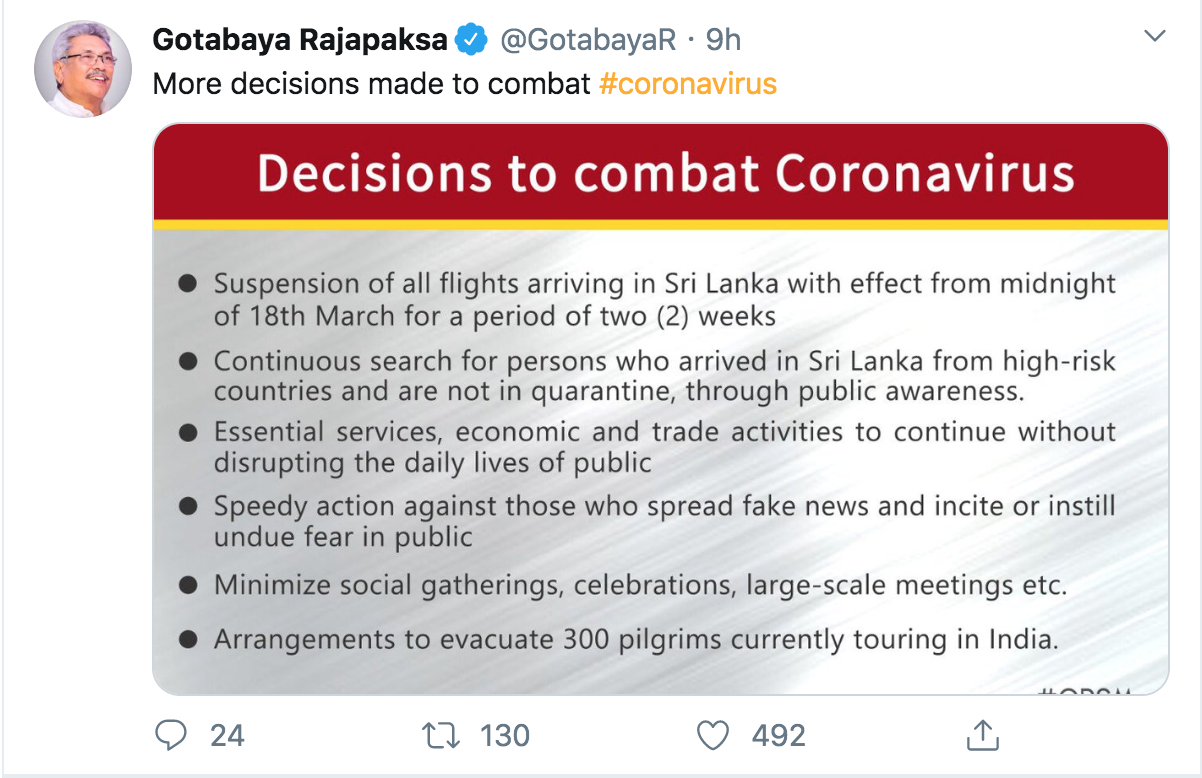 An official press release said Rajapaksa also "instructed the police to find out about the people who are hiding in the country without getting quarantined and make people aware of them".
"The existing situation should not be used to achieve narrow political gains," he reportedly added. "There is no need to reconvene the Parliament. If there is need to postpone the general election, the Election Commission has the power to do so."