09 December 2013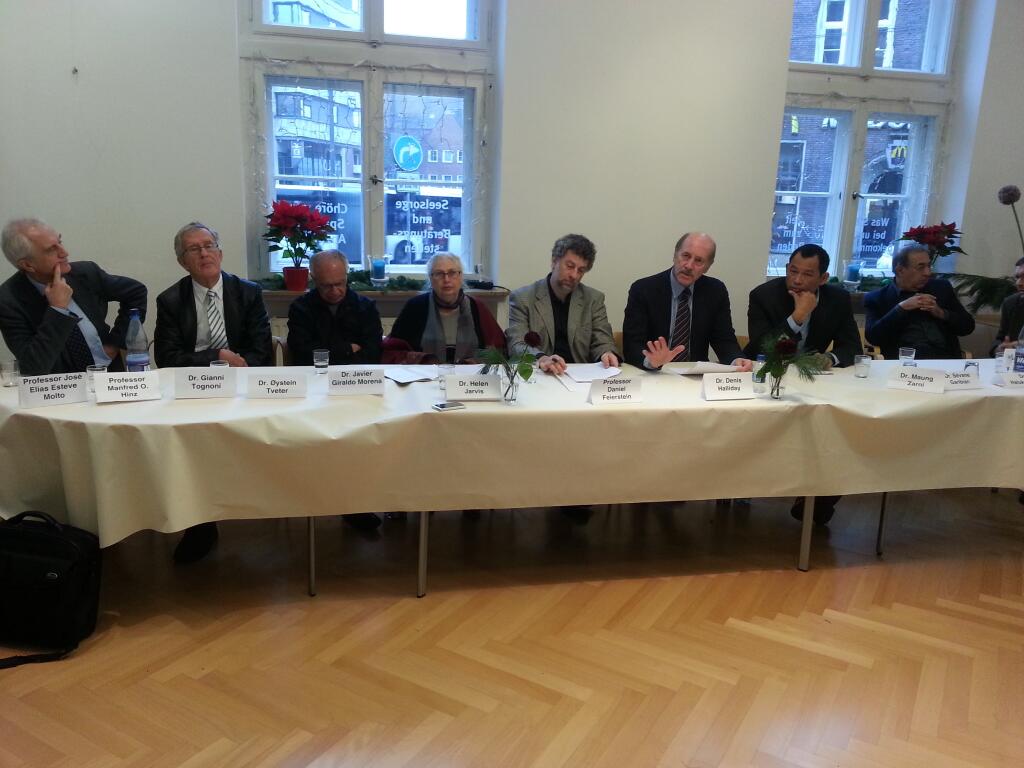 Photograph: Twitter @Nirmanusan
The Permanent People's Tribunal (PPT) has unanimously ruled that Sri Lanka is guilty of genocide, at its second high profile session in Bremen, Germany.
Highlighting that the Tamils in North-East Sri Lanka are Eelam Tamils, the tribunal ruled that Sri Lanka had sought the destruction of their identity, noting that this process had started before the armed conflict and that it is still continuing to this day.
The panel also ruled that both the United States of America and the United Kingdom were complicit in the genocide, whilst the involvement of India warranted further investigation.
The tribunal, headed by Secretary General Gianni Tognoni, included eminent members such as the former Assistant Secretary-General of the United Nations Dr Denis Haliday, as well as genocide scholars, international legal experts and activists. Haliday had also told TamilNet that the United Nations had failed the Tamils and noted the failure of the international community to act to prevent the genocide.
See more on the panel from JDS here.
The final report and ruling, due to be released in the coming few days, is to be sent to international bodies, including possibly the UN Human Rights Council.
In 2010 the PPT held their first session in Dublin, where Sri Lanka was found guilty of war crimes and crimes against humanity.