02 March 2019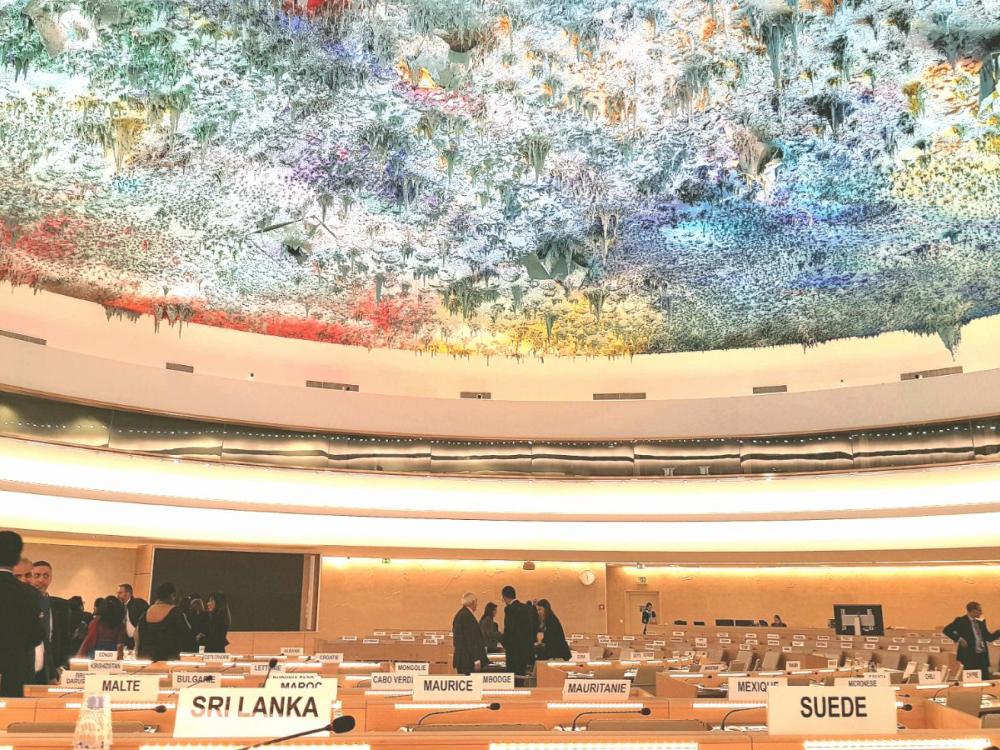 Sri Lanka needs to conduct "an overhaul of the counterterrorism apparatus" said Tamil activists representing the NGO 'Pasumai Thaayagam' during 40th session of the UN Human Rights Council currently underway in Geneva. 
In a submission to the Council, the organisations welcomed the recommendations and findings of former UN Special Rapporteur, Ben Emmerson, pointing out that "Sri Lanka rejected key findings and recommendations in its February response to Mr. Emmerson's report" and "instead of focusing on reform, Sri Lanka said cases of torture should be referred to its Human Rights Commission."
Making reference to the prominent public appearances and roles of officials accused of serious crimes, such as the former Navy commander who was wanted in relation to the abduction and disappearance of 11 Tamil youths in 2008 - 2009, the organisations said Sri Lanka's government "promotes those credibly implicated in mass atrocities and torture". 
"We strongly support Mr. Emmerson's call for security sector reform, including the removal of alleged human rights violators and the investigation and prosecution of torture allegations. Both vetting and punishment are necessary to prevent future abuses," said Pasumai Thaayagam, warning however that the proposed Counter-Terrorism Act which seeks to replace the PTA is inadequate for it continues to define "terrorism" in an overly broad and vague fashion.
"We echo the recommendation that Sri Lanka fully implement Resolution 30/1. And we share Mr. Emmerson's warning that if Sri Lanka fails to do so, it could face other measures, including a Security Council referral." 
Read Pasumai Thaayagam's full statement here.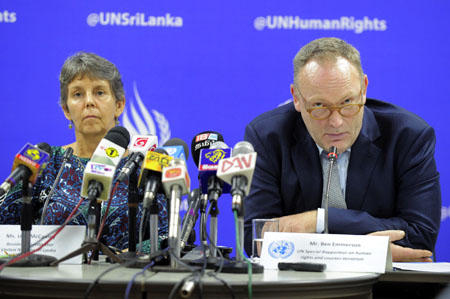 Ben Emmerson (right). Sri Lanka 2017
In his report, Emmerson called for an immediate repeal of the Prevention of Terrorism Act (PTA), a response to the underrepresentation of minorities within the judicial and security sectors, the need to hold human rights violators to account; and, an overall reluctance in fulfilling the commitments made in Resolution 30/1.
Emmerson's report was presented to the UN Human Rights Council last week by the current Special Rapporteur on the promotion and protection of human rights and fundamental freedoms while countering terrorism. 
Read full report here.