29 May 2016
The 12th anniversary of assassinated Tamil journalist Aiyathurai Nadesan was observed today in Batticaloa The remembrance ceremony was organized by the Eastern Provincial Journalists Federation and Jaffna Press Club.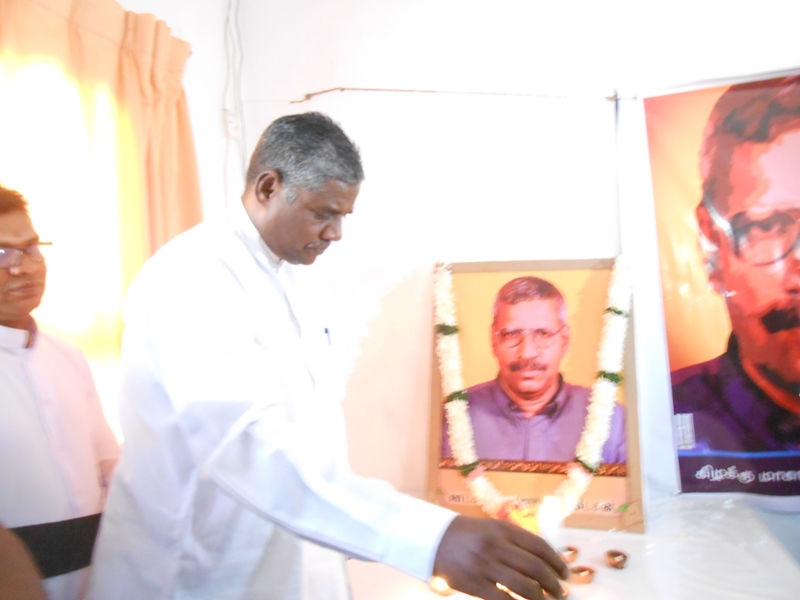 Photograph:Tamil Guardian
Mr Nadesan, commonly known as 'Nellai Nadesan,' was shot dead by a paramilitary group when he was on his way to his office in 2004. As a profile journalist and a columnist, he worked for local Tamil dailies and international news agencies.
Speakers at the ceremony noted that even after twelve years, the perpetrators of this high profile killing are yet to be brought before law. A memorial lecture also was arranged with the participation of local journalists, academics and parliamentarians.

Highlighting his valuable reporting skills and the services rendered to the community, Batticaloa TNA parliamentarian C.Yogeswaran said, Mr Nadesan was a fearless cadre with a pen in his hand to bring the injustices done to the Tamil and Muslim communities.
Mr Yogeswaran added that since 1990 at least 41 Tamil journalists were killed but there has been no legal investigations under way to arrest the culprits so far.