18 February 2020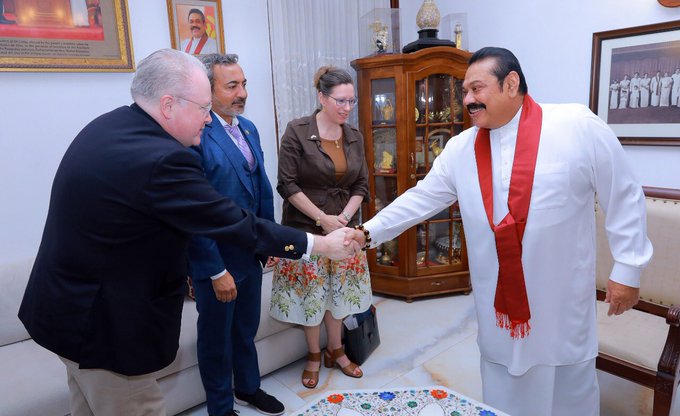 Sri Lanka's president Mahinda Rajapaksa met with two US Congressmen and the US Ambassador to the island on Saturday, where they reportedly discussed "counterterrorism" and the relationship between the two governments.
The meeting took place the day after the US announced it was placing a travel ban on the head of Sri Lanka's army, following reports he oversaw mass atrocities a decade ago, whilst Rajapaksa was president.
Rajapaksa tweeted photographs of the meeting with Democratic Congressman Ami Bera and Republican Congressman George Holding, stating that they "we discussed the strengthening of relations in a few sectors".
"We agreed that strong economic relations can play a major role in enhancing relations btw our countries," he added. "We also discussed, counterterrorism, tourism & energy sectors."
"I think this is the most vibrant region and has a lot of potential," Congressman Bera, who is a member of the Foreign Affairs Committee, told reporters. "We see opportunity to forge a strong relationship between the United States and Sri Lanka."
US Ambassador Alaina Teplitz, who also attended the meeting, reportedly added, "We support a strong, sovereign Sri Lanka".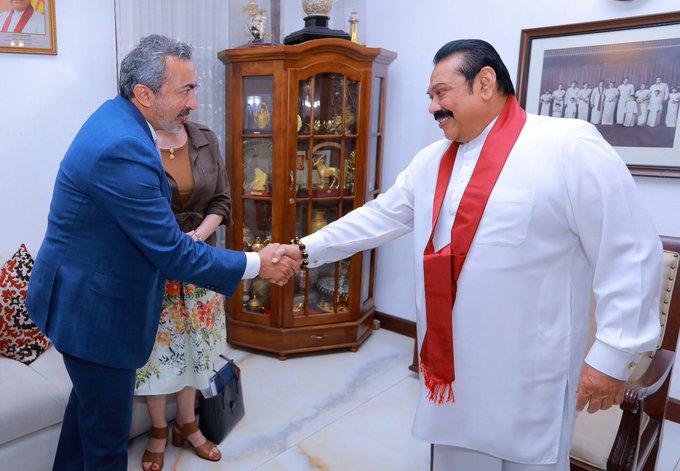 There was no indication as to whether the travel ban placed on army chief Shavendra Silva was discussed.