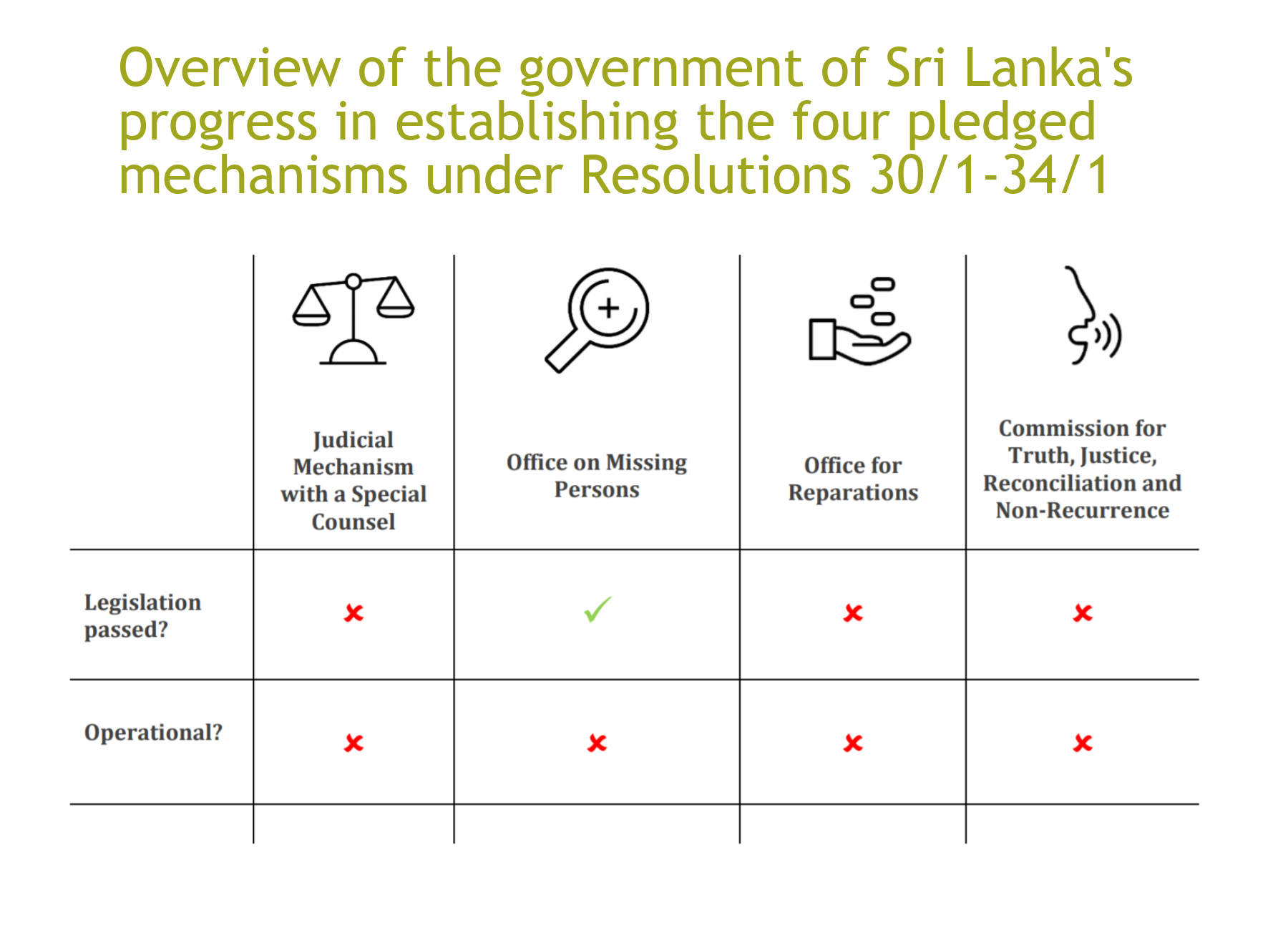 The Sri Lanka Campaign for Peace & Justice (SLC) has urged the international community to "move beyond mere rhetoric" on Sri Lanka, as Colombo falls behinds on commitments made in a United nations resolution more than two years ago.
In a report on the progress made by Sri Lankan in implementing a co-sponsored resolution on accountability, SLC said that "our findings paint an extremely concerning picture".
"The overwhelming majority of the commitments made by the government of Sri Lanka remain either mostly or completely unachieved, the report added. "On only a handful could the government be said to have lived up to its word".
It went on to note that "none of the four key transitional justice mechanisms that were pledged have yet been operationalized." "And, crucially, almost nothing has been done to tackle Sri Lanka's deeply rooted culture of impunity, which lies at the heart of repeated cycles of mass violence in the country."
Detailing the failure in implementing all 25 commitments made by Sri Lanka under the resolution, the organisation said "unfortunately, Sri Lanka is far from the "success story" of international engagement – and of the Human Rights Council in particular – that some have prematurely claimed".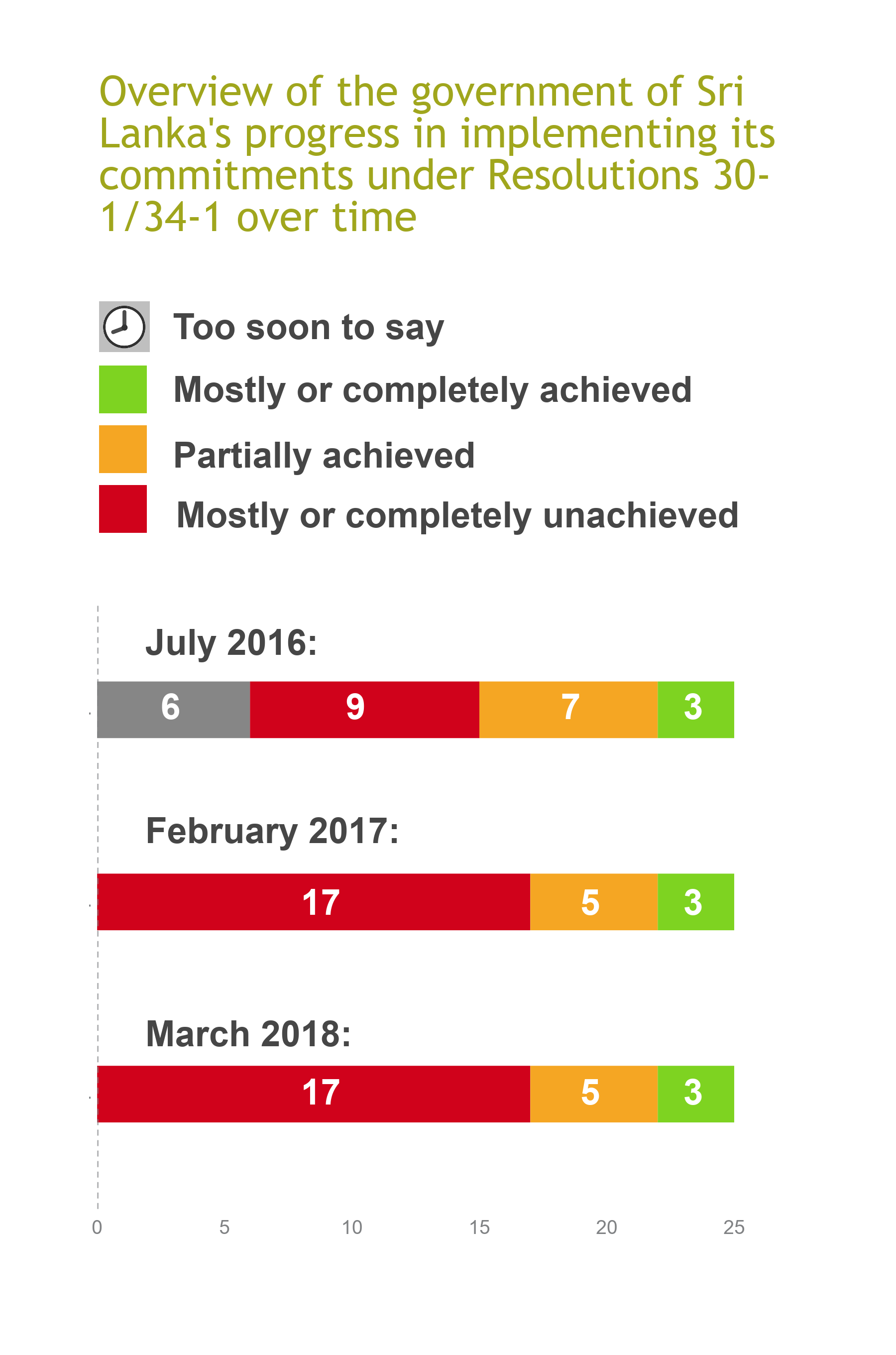 The international community must now do more, it urged.
"We urge member states to recognise that the continuation of a process of international engagement through the HRC is not itself sufficient to help bring about sustainable peace in Sri Lanka".
"As the Sri Lanka Campaign has said, time and time again, words by member states at the HRC in Geneva must be matched with deeds in both capitals and in Colombo. Too often over the past three years has the prioritization of trade, military-military cooperation, and efforts to shore up perceived political influence, trumped the kind of tough messaging and actions that are needed. It is past time for the international community to move beyond mere rhetoric and to take seriously its responsibility to those who have suffered, and who continue to suffer, in Sri Lanka."
See the full text of the report here.