19 May 2019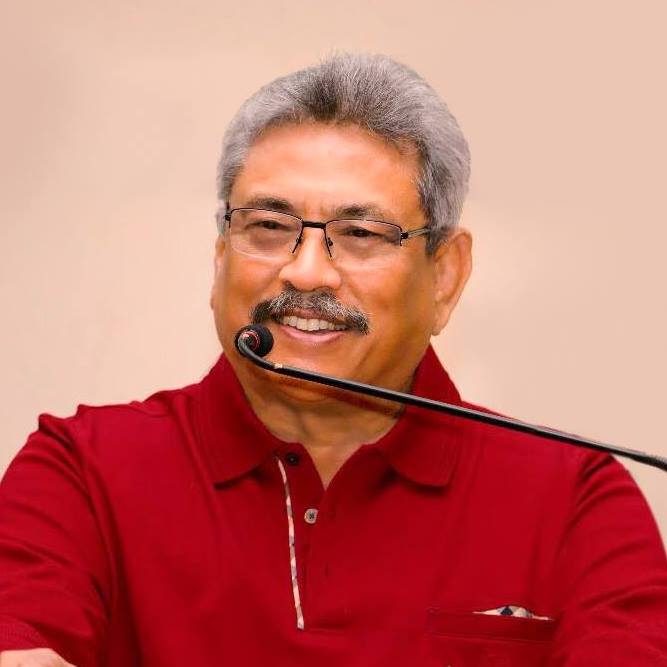 Sri Lanka's former defence secretary, who oversaw the military offensive that killed tens of thousands of Tamils in Mullivaikkal, said he had watched those bloody final weeks "with a sense of quiet joy" in a statement released on Saturday.
Gotabaya Rajapaksa, who recently announced his candidacy for the upcoming Sri Lankan presidential elections, said that "as the Secretary of Defense, I fulfilled my duties with commitment".
"It was with a sense of quiet joy that I watched the last phase of the war ending at Nandikadal Lagoon," he added.
"I was privileged to give leadership, motivation and logistical support to the victorious Armed Forces of Sri Lanka, in annihilating the scourge of terrorism that had plagued our nation and to ensure terrorism will not burden our future generations and its shadows will never darken our lives again."
The final phase of the conflict that Rajapaksa led, saw widespread rights abuses, including the shelling of hospitals and embargoes on food and medicine. Tens of thousands were killed and many remain disappeared. Rajapaksa stands accused of personally giving orders to execute those who surrendered.
A decade on from the massacres though, he has been thrust back in to Sri Lanka's political spotlight, announcing his candidacy in the aftermath of last month's Easter Sunday attacks.
"On this occasion of the 10th Anniversary of victory over terror, I wish to once again extend my sincere gratitude to all the War Heroes and their families, for their immense sacrifice and contribution towards bringing peace to our Motherland, so that we could together, stand strong in unity and dignity as one nation under the shade of our National Flag," his statement concluded.
Meanwhile, Tamils across the North-East and around the world marked the day, known as Tamil Genocide Day, as one of mourning.