04 August 2022
Delivering his first speech in parliament as president of Sri Lanka, Ranil Wickremesinghe laid out a roadmap for Sri Lanka which vowed to upload Buddhism; authorised the police to "maintain law and order"; eliminate state enterprises; support controversial investments; tackle corruption; strength Sri Lanka's export economy; and provide a "political solution" for Tamils.
Buddhism unchallenged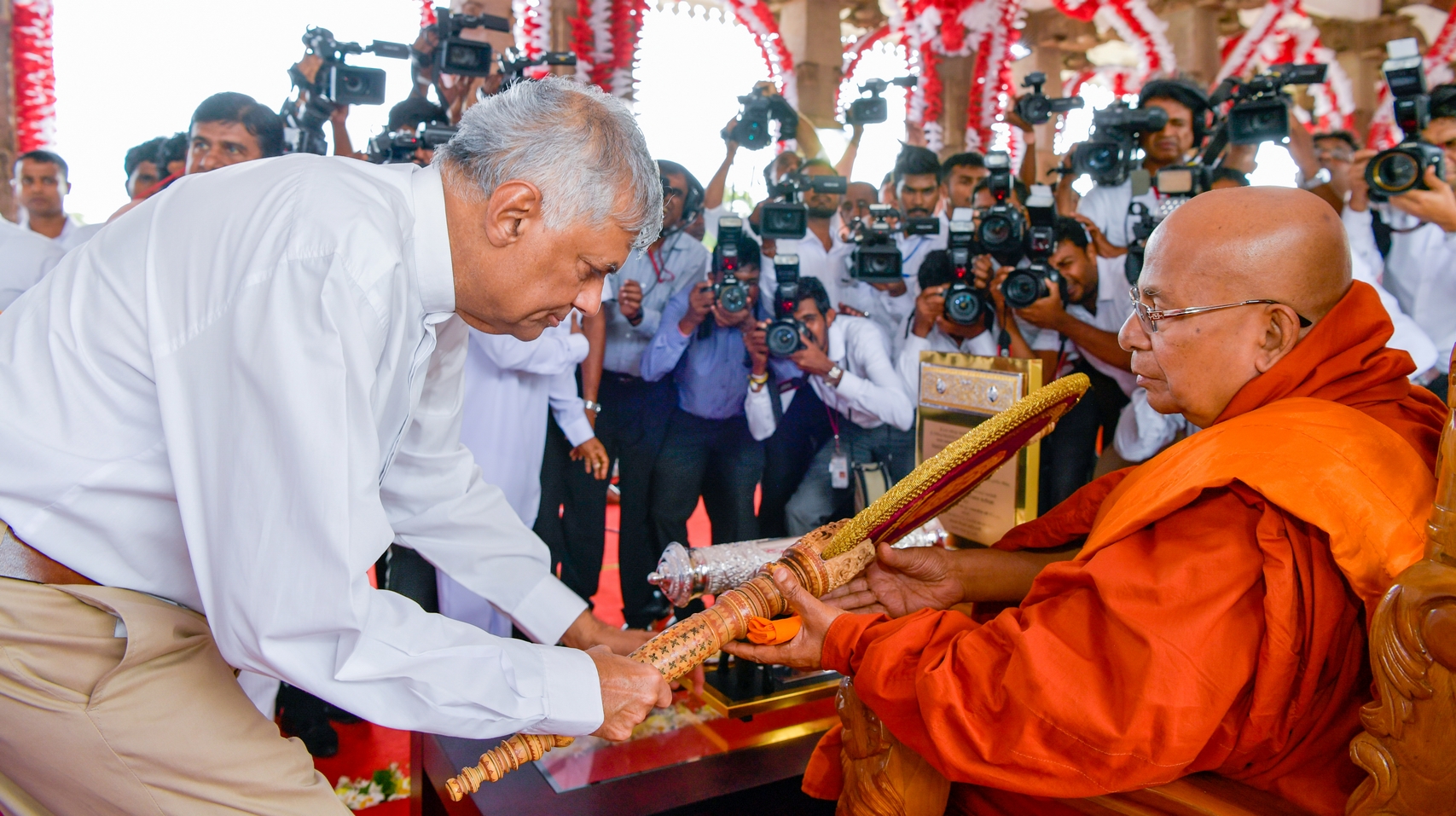 In his speech, Wickremesinghe reaffirmed his support for the Buddhist nationalist structure of the Sri Lankan state maintaining that he is "constitutionally bound to to give Buddhism the foremost place and accordingly protect and foster the Buddhasasana" (Buddhist philosophy). Whilst he attempted to reassure non-Buddhist communities that their rights would be protected in Sri Lanka, it follows increasing alarm over deepening Sinhala Buddhist nationalism.
In February, UN High Commissioner for Human Rights, Michelle Bachelet, warned that in Sri Lanka:
"There has been a further drift towards militarisation and an emphasis of Sinhala nationalism and Buddhism in State institutions has become more visible, increasing the marginalisation and uncertainty of minority communities, and undermining reconciliation," 
The president's statement further follows a joint statement from numerous human rights organisations which have insisted upon the need for a secular constitution that does not privilege Buddhist nationalists.
Wickremesinghe is a staunch Buddhist nationalist who has consistently upheld the primary of Buddhism.
Read more below:
New constitution drafted within 6th Amendment says Ranil

Ranil denies federal solution and pledges to uphold Buddhism in new constitution

Ranil assures monks of Buddhism's foremost place

Ranil claims to have 'preserved Sri Lanka's sovereignty' at United Nations

Ranil pledges government will 'do more work to protect Buddhism'

Responsibility of government to spread Buddhist message says Ranil
Tamil 'political solution'
During his address, Wickremesinghe also noted the need to provide a "political solution" to the issues Tamils faced and explicitly stressed the need to get support from the Tamil diaspora.
"They are suffering with many social and economic issues due to the hardships of war. There are many land issues that need to be resolved. We have to think anew about the development tasks in the North. We expect to get the support of the Sri Lankan Tamils living abroad by closely working with them, on the programme of rebuilding Sri Lanka. We look forward to their visits and investments in their motherland".
The statement follows a tense meeting with the Tamil National Alliance (TNA), where Tamil political party stressed their demands which included the release of Tamil political prisoners, working with the UN human rights council, and devolution.
'Law and order'
During his speech, Wickremesinghe maintained that "some groups are trying to spread a huge propaganda through social media that I am hunting down the protesters".
Wickremesinghe slammed the demonstrators stating whilst they had initially started as a non-violent movement, by "indulging in violence the protests turned towards terrorism". He stated that whilst he would protect demonstrators, he threatened legal action against "individuals who intentionally violate the law and engage in violent and terrorist acts".
He further detail that he has instructed the police to "strictly enforce the law against people who interfere with [fuel] queues". The statement follows a Sri Lankan soldier opening fire at a petrol station in Visvamadu petrol station in Mullaitivu, injuring at least two Tamils.
Troops reportedly attacked locals who had spent hours queuing for fuel. The attack began after locals began complaining at how soldiers manning the petrol station were seen giving some vehicles preferential access to the petrol, which has been in short supply across the island. Reportedly those with wealth and influence have leveraged their position to secure fuel. At least three Tamil youth were reported to have been detained by the army during the incident.
Wickremesinghe placed blame on those queuing stating, that "there are groups spreading violence near fuel stations".
He further stated during Buddhist and Hindu religious festivals in the August, Sri Lanka's security forces would keep an eye on such behaviour. He added that for demonstrators there have been designated spaces and that peaceful demonstrators should not leave these spots.
India 'gave us a breath of life'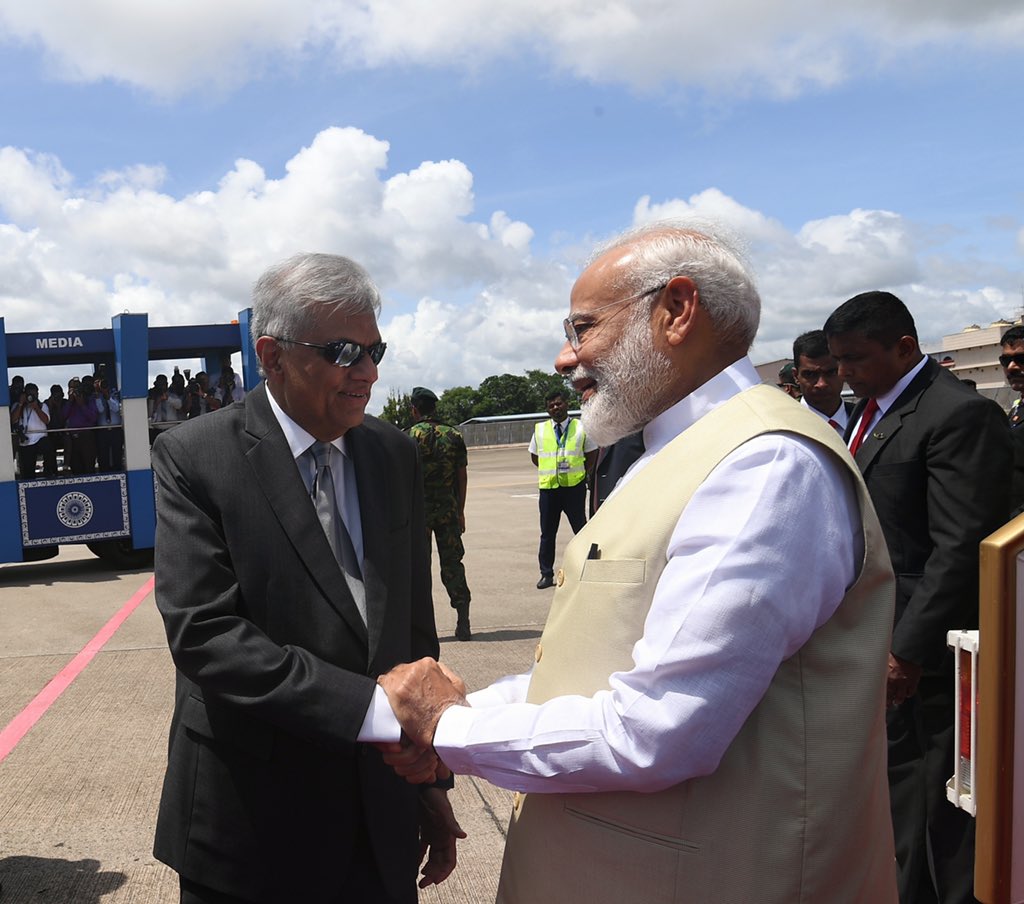 Wickremesinghe further praised India for its support, maintaining that "the Government of India under the leadership of Prime Minister Narendra Modi, has given us a breath of life".
Beyond the economic aid India provided, Sri Lanka's president slammed certain groups for opposing investments in the island whilst taking "commercial loans at high-interest rates". He spoke specifically about the oil tank complex in Trincomalee, the East Container Terminal, and Japan's offer to establish the Light Rail Transit.
These investments faced fierce opposition from Sinhala Buddhist nationalists warning of an Indian invasion and the concern that the country was being sold off. Wickremesinghe lambasts these reasons as "baseless" and having cost the country 3 billion dollars in investment as well as damaging relations between Japan and Sri Lanka.
Wickremesinghe also stressed the need to get rid of state enterprises claiming that they were "ineffective" and "loss-making".
"Four or five decades ago, there was an economic concept of state enterprise. However, it is now widely accepted that this concept is ineffective. Even former socialist countries now encourage private enterprises" Wickremesinghe stated.
He also stressed the need to strengthen Sri Lanka's export trade by current re-examining regulations.
"Our economic legacy is based on foreign trade. From the ancient times, Sri Lanka was known worldwide as a major economic hub located on the Maritime Silk Road (MSR), and was identified as the 'Granary of the East'" Wickremesinghe stressed.
He further added:
"I am of the view that, before the end of the 21st century, the Indo-Pacific Region will be the most powerful economic domain in the world".
Why did our economy fall into such a low level?
Reflecting on Sri Lanka's dire economic situation, the president looks to the deeply divisive administration of his uncle J.R. Jayawardene which oversaw the anti-Tamil Black July pogrom of 1983.
Praising this administration, Wickremesinghe claimed that they were able to "create a new economy that accomplished a number by our expectations and hopes as youths" however noted that they "failed to modernize and adjust with time. Without focusing on modernization of the economy, we were engaged in competitive, short-sighted and destructive narrow politics".
Over 3,000 Tamils were slaughtered during the Black July pogrom as Sinhala mobs set fire to Tamil homes and businesses and looted their possessions.
Wickremesinghe details the current crisis as being caused by "unfavourable international economic factors brought about by the Ukraine war and the collapse of the world's major economies due to the Covid pandemic exacerbated and complicated our crisis".
Speaking on the current crisis, Wickremesinghe stressed the need to curtail the supply of fuel, maintaining that these "hardships would need to be borne until the end of this year".
On the ongoing discussions with the International Monetary Fund, he has stated that conversations were ongoing with expectations to "conclude the staff level negotiations". He further added that the "finalization of the debt restructuring plan has commenced in collaboration with Lazard and Clifford Chance, who are international financial and legal experts" and that these plans would be submitted to the IMF in the near future.
Wickremesinghe also noted his ambition to "create a strong and developed green economy", support a return to tourism, as well as "encourage remittances to Sri Lanka through the banking system". He also lamented how the current crisis has led to deepening inequality and loss of employment.
He insisted that his economic planning was "not for my own betterment, but for the young generation of today".
Tackling corruption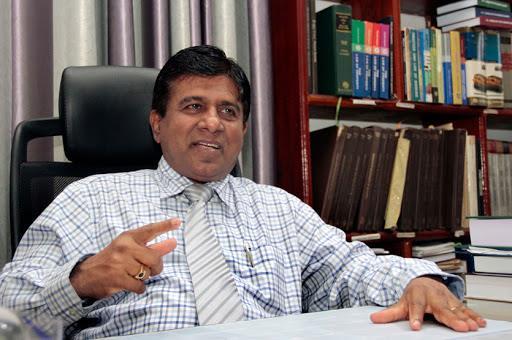 Wickremesinghe's speech also detailed the need to "completely eliminate bribery, corruption and fraud from our society".
"New rules and regulations and orders in this regard are being prepared by the Ministry of Justice", he stated. However, concerns have been raised by his choice in Minister of Justice, Wijeyadasa Rajapakshe.
Rajapakshe's record has been mired in controversy, from having advocated for the rape of lesbians to lashing out at UN Special Rapporteur Ben Emmerson and denying the need for an international investigation into war crimes.
In August 2017, he was removed from his position due to his failure to investigate alleged corruption by the Mahinda Rajapaksa government. Last year the pandora papers revealed that members of the Rajapaksa family had stashed millions of dollars in anonymous offshore trusts and shell companies.
Wickremesinghe stressed the need to reach a consensus on combatting corruption with the IMF.
Constitutional reform
Speaking on constitutional reforms, Wickremesinghe maintained the need for an "all-party government" to address the current crisis. He further detailed reforms to the presidency noting that "the president has the full right to appoint the members of the Election Commission, Public Service Commission, Police Commission, Judicial Service Commission, etc".
"The President of a country does not have to be a King or a God who is exalted above the people". He further pledged to establish a Parliamentary Sectoral Oversight Committee and bring into consultation a "People's Assembly" which is "fully independent" of government and may seek assistance from neighbouring countries.
The statement comes despite facing increasing calls to dissolve parliament and immediately hold elections.
We need your support
Sri Lanka is one of the most dangerous places in the world to be a journalist. Tamil journalists are particularly at threat, with at least 41 media workers known to have been killed by the Sri Lankan state or its paramilitaries during and after the armed conflict.
Despite the risks, our team on the ground remain committed to providing detailed and accurate reporting of developments in the Tamil homeland, across the island and around the world, as well as providing expert analysis and insight from the Tamil point of view
We need your support in keeping our journalism going. Support our work today.
For more ways to donate visit https://donate.tamilguardian.com.