08 July 2021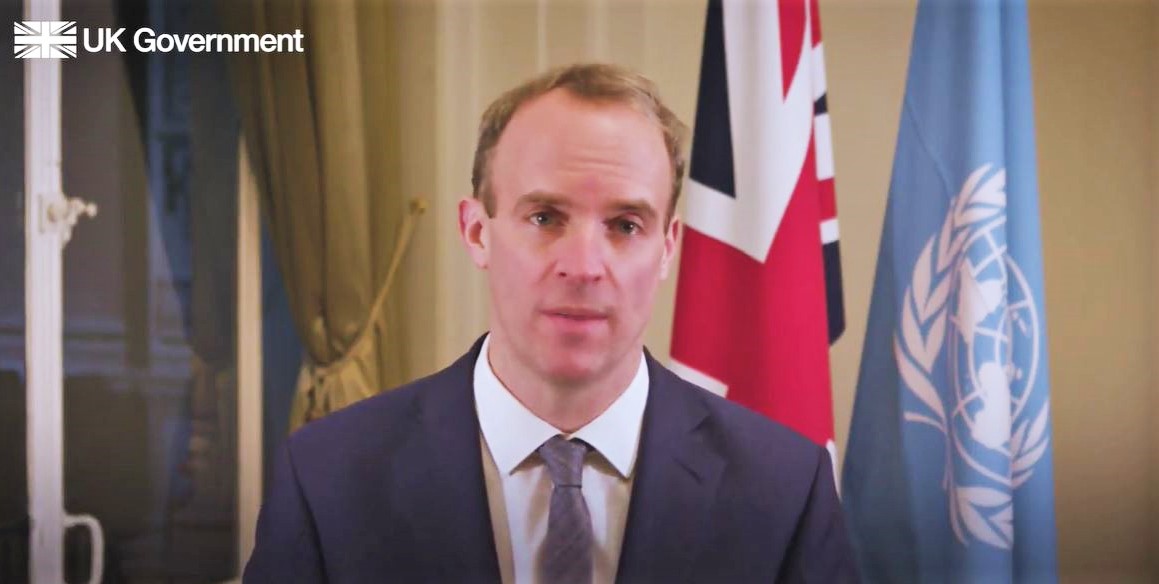 The latest British Foreign, Commonwealth and Development Office (FCDO) "Human Rights and Democracy" report slams the continued deterioration of rights in Sri Lanka but reaffirms Britain's commitment to supporting Sri Lanka through the Conflict, Stability and Security Fund (CSSF) programme.
The report comes as Sri Lanka faces increased scrutiny over its worsening human rights record with the EU passing a recent resolution calling for the repeal GSP+ trading agreement. The US Congress also introduced a resolution condemning the dire situation in Sri Lanka and calling for an "international accountability mechanism". The UN High Commissioner has further expressed concerns over the continued targeting of Tamils and Muslims.
Whilst Sri Lanka faces increased criticism, Britain's leading parliamentarian opposition have questioned the continued support granted through the CSSF; Britain's failure to impose sanctions on senior Sri Lanka government and military officials accused of egregious human rights abuses. Despite growing alarm over the human rights situation, British foreign direct investment into Sri Lanka in 2020 greatly outstripped China's.
Continued military support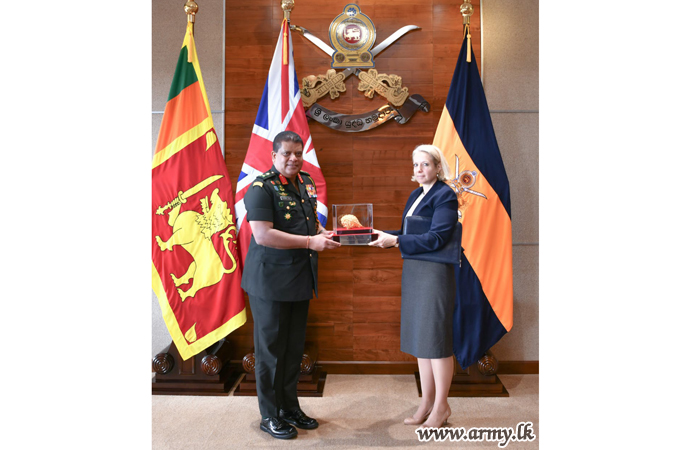 In October 2019, when questioned on how the "£10.75 million that has been allocated to Sri Lanka from the Conflict, Stability and Security Fund over the next three years [would] be disbursed" Conservative MP, Heather Wheeler, responded noting that support would be granted in six areas. These are "peacebuilding, de-mining, policing, defence, corruption and cross-party reconciliation".
Nigel Adam's, Minister for Asia at the Foreign and Commonwealth Office and Department for International Development, has gone on to state that "any future CSSF allocations will be subject to the outcome of the spending review".
The recent FCDO report claims that the CSSF has been used to "support victims of sexual and gender-based violence" as well as helping to "build media capacity to highlight the impact of COVID-19 on marginalised communities". The report further claimed that Britain would "continue to invest in ambitious programmes which support conflict-affected communities, promote the role of civil society, facilitate social cohesion, and underline the critical importance of post-conflict reconciliation and accountability".
Despite this statement, funding for the project has garnered significant scepticism as journalist Mark Curtis notes that funding has been allocated to Sri Lanka's military and police under the auspices of training that "respects human rights". Despite receiving this funding and training, torture by Sri Lanka's security forces remains an endemic issue.
In 2017, UN special rapporteur, Ben Emmerson, stated "the use of torture has been, and remains today, endemic and routine, for those arrested and detained on national security grounds. Since the authorities use this legislation disproportionately against members of the Tamil community, it is this community that has borne the brunt of the state's well-oiled torture apparatus."
According to the International Truth and Justice Project, there have been 178 documented credible cases of torture from 2015-2018, excluding 22 individuals abroad who reported torture following the UN special investigation. Since Gotabaya Rajapaksa came to power in late 2019, at least 5 cases have been documented abroad of abduction, torture, and sexual violence of Tamils. The ITJP notes, "this likely represents the tip of the iceberg".
The FCDO report further recognises Sri Lanka's security forces have engaged in an "increase in intimidation, surveillance and online abuse, including threats to lawyers, journalists, families of disappeared persons and individuals working on human rights and anti-corruption".
The FCDO also note reports in which "judicial medical officers and police had conducted invasive intimate examinations on LGBT+ persons without their consent". Sri Lanka's Justice Minister Ali Sabry would go on to give instructions to halt and investigate the practice.
Scotland's Former Justice Minister, MP Kenny Macaskill, has stated his regret for "turning a blind eye to these abuses and continuing training contracts whilst serving as justice Minister. This comes as a number of humanitarian organisations have demanded a Holyrood review, examining the human rights impact of these training programmes.
Responding to COVID-19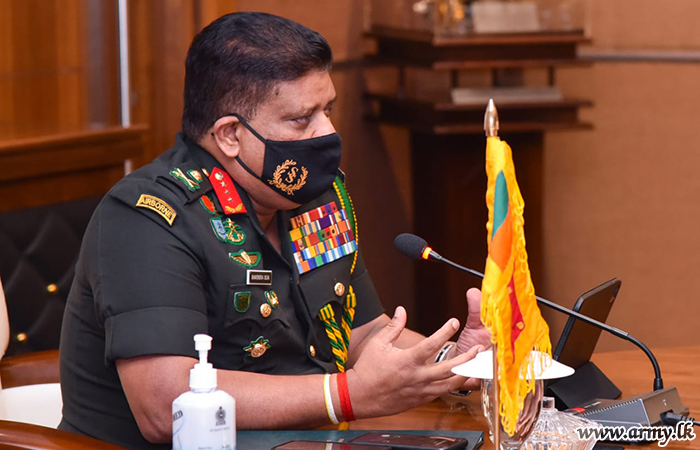 The FCDO claims in their report that despite pandemic, Sri Lanka was able to maintain "low numbers of COVID-19 cases compared to global figures". This claim comes at odds with reporting from Amnesty International which highlights that in Sri Lanka daily cases rose to over 2,500 for a population of just 21 million people whereas in Taiwan it was only 218 cases for a population of 23 million. Thus far, Sri Lanka has had a total of 213,396 confirmed cases and 1,843 deaths recorded since the beginning of the pandemic last year.
The FCDO recognises that in responding to the pandemic there has been "increased surveillance and intimidation of civil society, constraints placed on communities practising religious burial rites, a number of lengthy detentions without charge, and several setbacks on post-conflict accountability and reconciliation".
They further note the undemocratic nature of the President's Taskforce which oversee Sri Lanka's pandemic response, highlighting that are "without parliamentary scrutiny". The militarisation of the Sri Lankan state was further emphasised in the report as the FCDO notes the continued appointment of "controversial military figures accused of war crimes to government roles, while civilian functions such as the Secretariat for Non-Governmental Organizations were brought under the control of the Ministry of Defence".
Religious persecution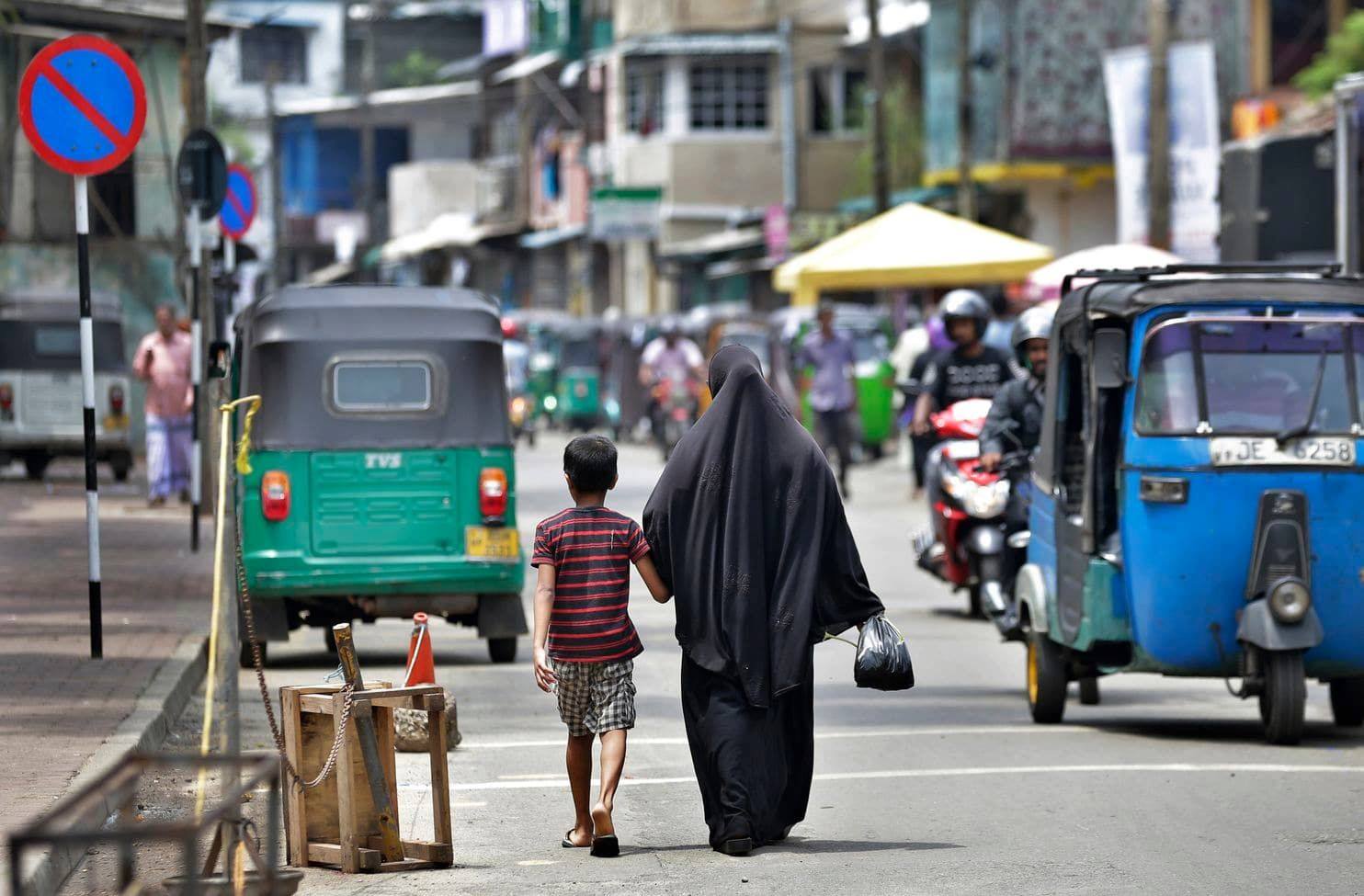 Commenting on Sri Lanka's forced cremation policy, the FCDO highlights that it violated the religious practices of Muslims and some Christian communities as well as Sri Lanka's Supreme Court's dismissal of several petitions which challenged the policy.
In June, the UN High Commissioner for Human Rights, Michelle Bachelet, expressed concern over the clampdown on freedom of expression, noting an announcement made by the police in April to arrest those critical of the Government's COVID-19 response.
The FCDO further states that the outbreak of the pandemic had led to "an increase in anti-Muslim sentiment, fuelled by hate speech and disinformation suggesting that Muslims were 'carriers' of COVID-19 and were violating prevention measures".
This bigotry was perpetuated and emboldened by government policy and the actions of senior military and government officials. The EU resolution condemned religious bigotry and called on the Sri Lankan government to "unequivocally condemn hate speech, incitement to violence and discrimination against religions minorities in the country, and to hold to account those who advance such divisions, including within the government and military".
The FCDO further notes Sri Lanka's failure to repeal the Prevention of Terrorism Act (PTA), despite a renewed pledge at the 43rd session of the HRC to review the legislation. The bill has been disproportionately used against Tamils and Muslims. In April, a prominent human rights lawyer, Hejaaz Hizbullah, was detained under the PTA without charge or presentation before a court.
Accountability
The British government's report raised concerns over accountability in Sri Lanka noting Sri Lanka's withdrawal of support from the UN resolution and its pledge for a domestic mechanism which has seen no progress.
Further scepticism has been raised over the pardoning of a convicted murderer, Sergeant Sunil Ratnayake, who was convicted in 2015 for the murder of eight civilians (including children) in Jaffna in 2000.
There is further concern over democratic decay in Sri Lanka through the passage of the 20th amendment in October which "extended executive power over appointments to the judiciary and independent institutions and reversed several important institutional checks and balances". The report also notes the dissolving of parliament and delay in holding democratic elections.
Mistreatment of prisoners
The report further notes the deaths of 11 inmates at Mahara prison as police fired on those raising concerns over the pandemic. A commission investigating the unrest found that "inmates' demands had been reasonable, and autopsies revealed that all inmates had died of gunshot wounds".
Sri Lanka's Human Rights Commission has written to the Inspector General of Police to highlight the increase in deaths in custody and "released a prison study which noted that the treatment of prisoners fell below international standards".
Read the full report here.
We need your support
Sri Lanka is one of the most dangerous places in the world to be a journalist. Tamil journalists are particularly at threat, with at least 41 media workers known to have been killed by the Sri Lankan state or its paramilitaries during and after the armed conflict.
Despite the risks, our team on the ground remain committed to providing detailed and accurate reporting of developments in the Tamil homeland, across the island and around the world, as well as providing expert analysis and insight from the Tamil point of view
We need your support in keeping our journalism going. Support our work today.
For more ways to donate visit https://donate.tamilguardian.com.