20 December 2013
Two human skeletons were found in the Manthai area of Thirukketheeswaram reported Tamilwin on Friday. (See here for report on Colombo Page).
The remains were found when a workers at a water supply department, attempted to set up an under the surface, water supply pipe.
The police were informed, and have said the surrounding areas are to be excavated, to look for any further remains buried nearby.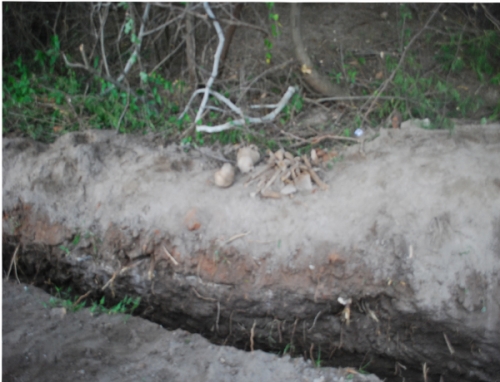 Photograph Tamilwin