25 May 2018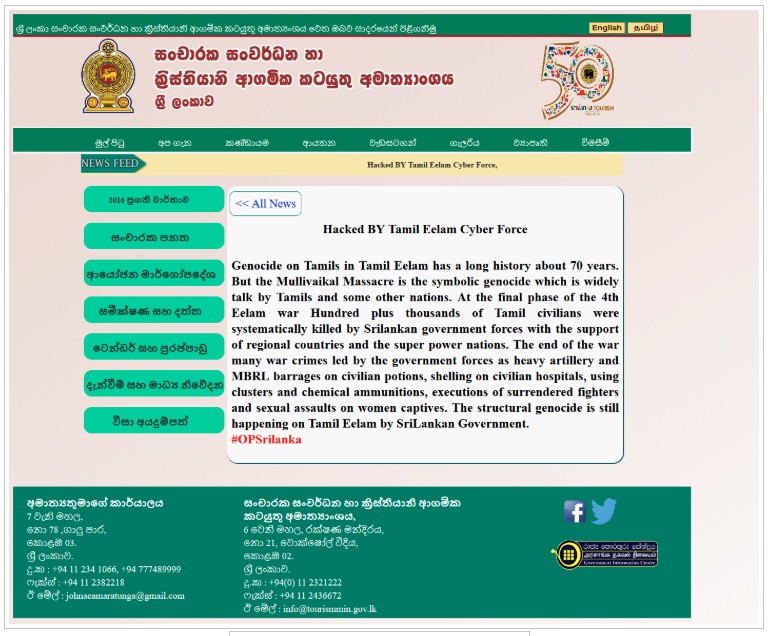 Several Sri Lankan government websites were hacked on May 18, with messages left commemorating the massacre of tens of thousands of Tamils by Sri Lankan security forces 9 years ago in Mullivaikkal.
Amongst the websites hit were the Sinhalese version of the official website of the Ministry of Tourism Development, the website of the Sri Lankan High Commission in Kerala and the website of the Sri Lankan embassy in China, which continues to display the message more than a week after the hacking (see here).
"Genocide on Tamils in Tamil Eelan has a long history… but the Mullivaikkal massacre is the symbolic genocide," read the message.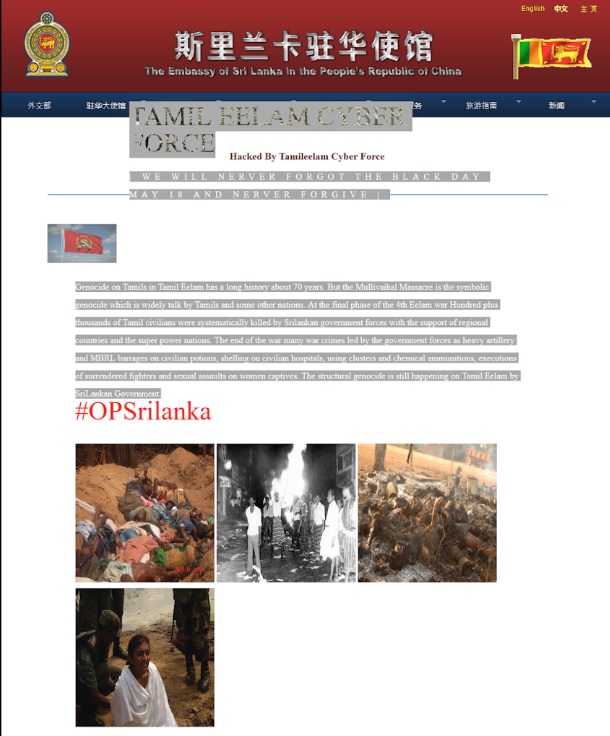 The hackers left the hashtag "#OPSriLanka" and said it was carried out by the "Tamil Eelam Cyber Force".
Government websites were previously hacked in 2014, in the wake of Sinhala mob attacks on Muslims in southern Sri Lanka.