15 March 2017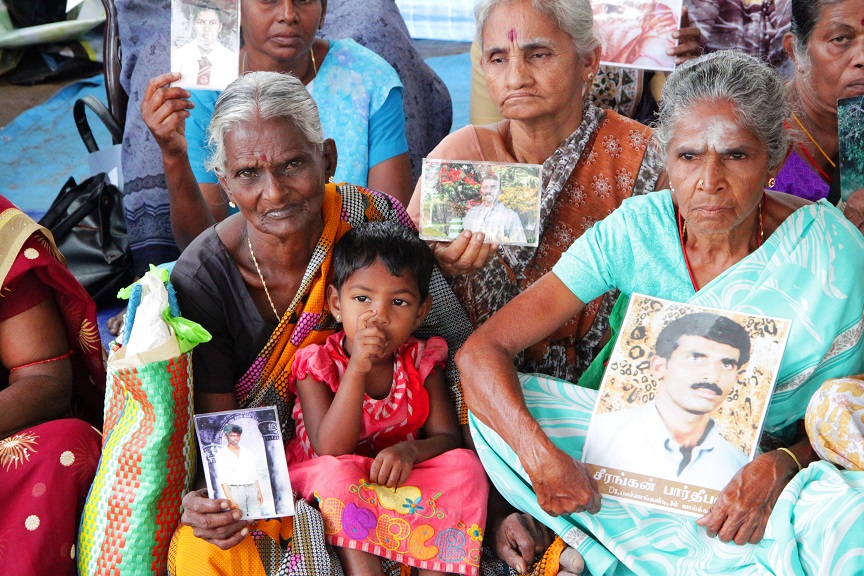 Relatives of the missing and forcibly disappeared continue to protest in Kilinochchi today, with their demonstration now lasting twenty-four days.
Protestors are gathered outside the Kilinochchi Kandasamy temple besides the A9 road.
As well as elderly parents and spouses, protestors include children and young siblings of the missing.