08 February 2019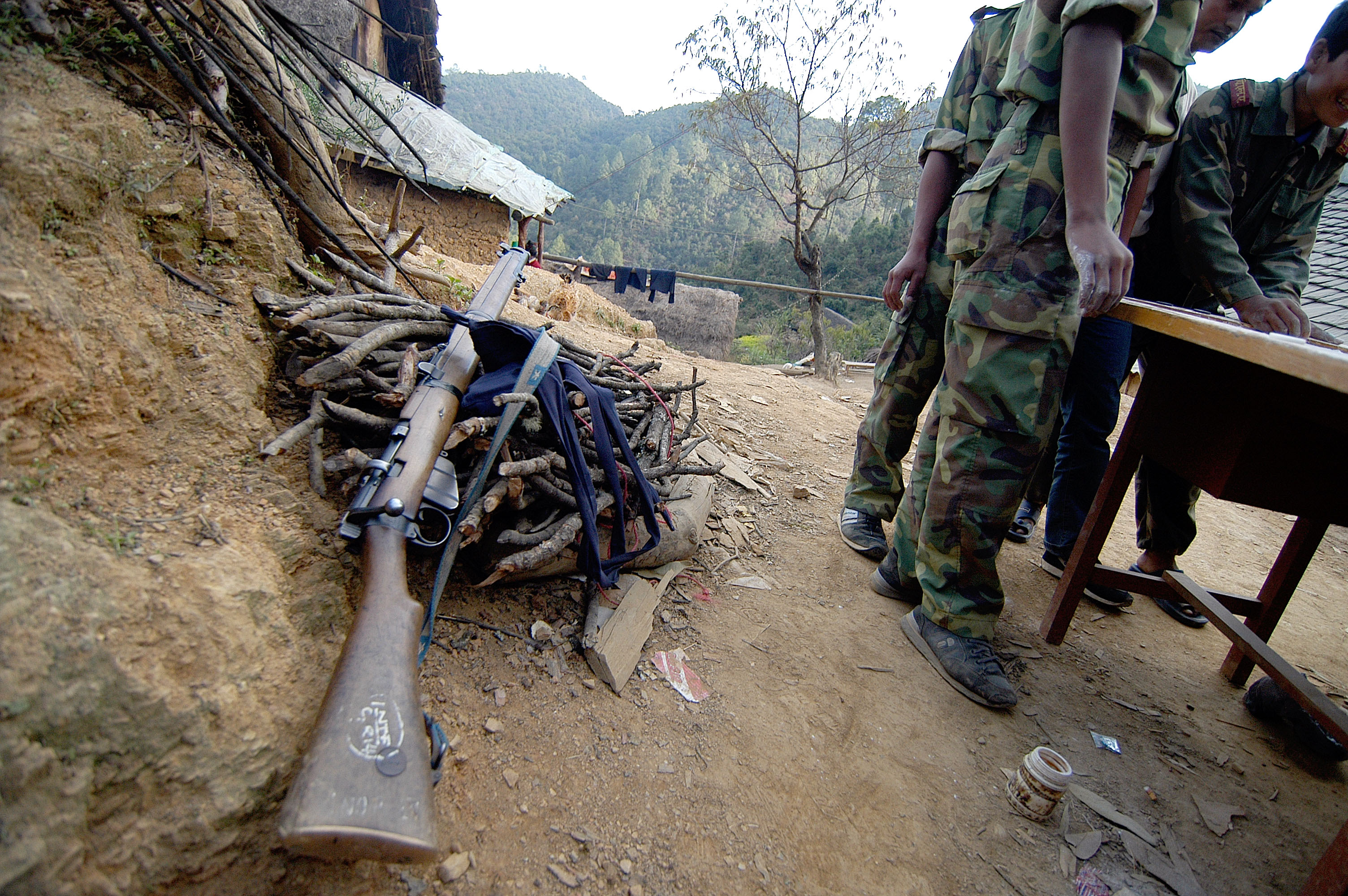 File photograph: Nepalese Maoist fighters. (Jonathan Alpeyrie)
Nepal on Wednesday extended its war crimes investigation for the third time, by passing an amendment on the Transitional Justice Act granting a one-year extension.
The commission set up in 2015, was set to expire in on Saturday after two extensions. It aimed to investigate government abuses conducted against Maoist rebels which left 17,000 dead and many missing but has failed to resolve a single case. The war which ran from 1996-2006 ended with a peace deal brokered between the Maoist insurgents and government forces. Many rebels are now in high ranking political positions within Nepal's ruling party.
Just two convictions related to civil war-era crimes have been handed down in civilian courts, one linked to the murder of a teenage girl and the other concerning the killing of a journalist.
Over 65,000 complaints have been filed against the two war crimes commissions for its failure to provide substantial progress. One commission was established to investigate the forced disappearance of an estimated 3,000 whilst the other was set up to investigate crimes such as rape and murder. Critics allege that these commissions are institutionally flawed in their construction and lack the proper funding and political will to make progress.
The commissions have not been granted the legal power to prosecute perpetrators of war crimes and there is a provision granting amnesty to them.  
The lack of political action has garnered international warning from human rights organisations and the United Nations. In a joint statement, the UN warned Nepal that it would be failing the victims of war crimes unless trust in the process was restored. This was signed by the US, Britain, France and Germany, among other nations.
Rights organisations further stated in a joint statement: "the main objective of establishing these commissions will not be met unless the laws, mechanism and process is improved according to international standards".
Nepal's law minister, Bhanu Bhakti Dhakal has responded to concern stating, "the government understands that lawmakers are concerned the issues may not be resolved with the existing structure, working approach and speed of the two commissions... we are committed to finding a permanent solution."