12 March 2020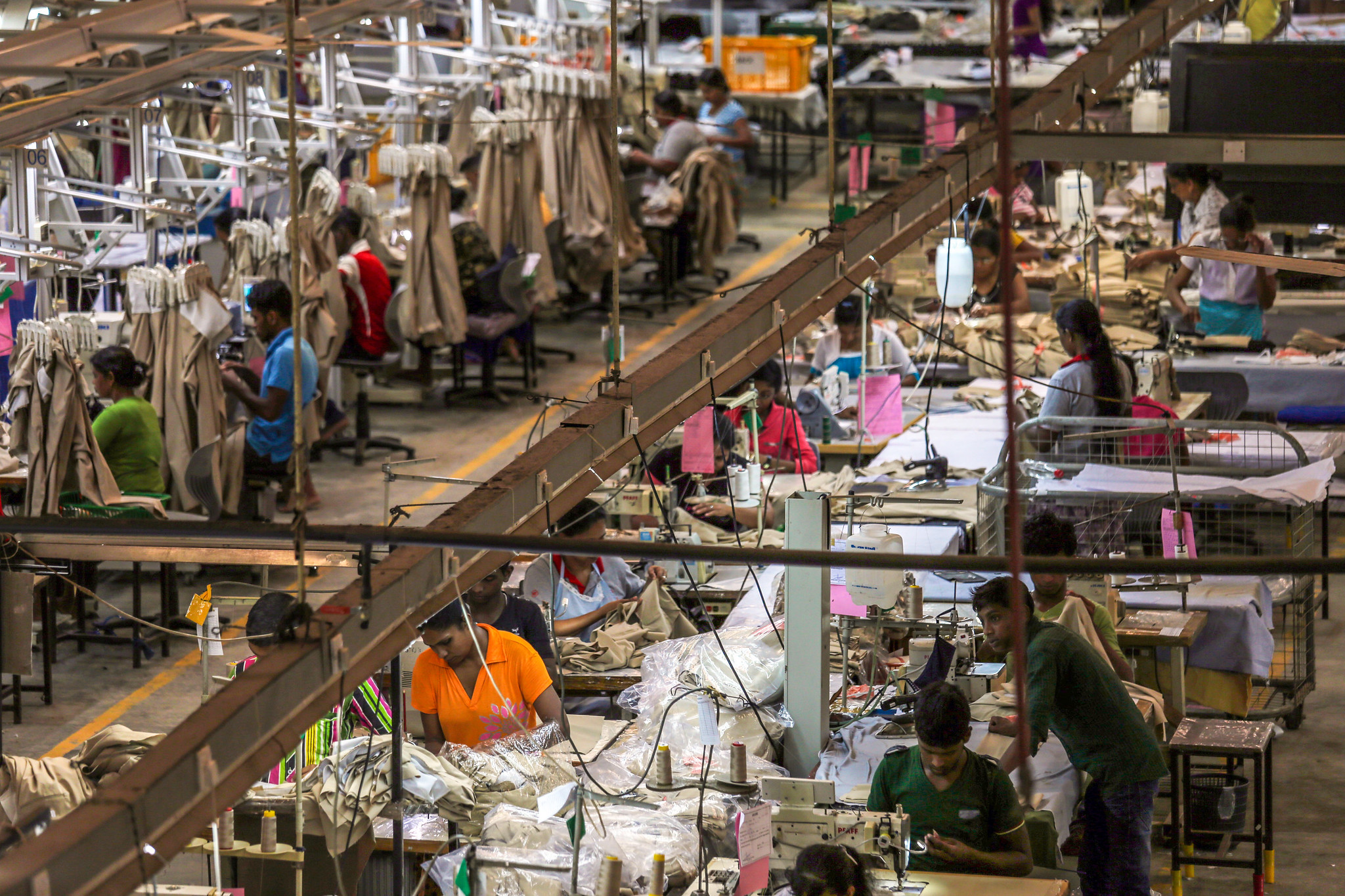 File photograph: A production line in Colombo (ADB)
Sri Lanka's already struggling economy looks set to suffer heavier blows this week, as the coronavirus pandemic hit tourist arrivals, caused an economic outflow from the island and may lead to a drop in remittances from abroad.
The news comes amid reports that at least two people have been diagnosed with the coronavirus in Sri Lanka.
The Sunday Times quoted Central Bank statistics as showing a foreign outflow of Rs 8.23 billion by Friday last week as Rs 11.42 billion government securities were encashed, with Sri Lanka's fragile economic situation worsening.
"Sri Lanka's economic links with China could be directly affected as significant volumes of consumer goods, intermediate goods and investment goods are imported from China," the Central Bank said in a statement.
"The likely slowdown of the global economy and disruptions to the supply chain could affect Sri Lanka's merchandise and service exports as well as related logistics."
Meanwhile, tourism figures have continued to tumble, with Sri Lanka's industry still reeling from last year's Easter Sunday attacks. The Sri Lanka Tourism Development Authority's (SLTDA) data show a 17.7% drop in tourist arrivals in February. Chinese tourist arrivals ion particular suffered a massive drop, down by 92.5 per cent between January and February alone. 
The bar on passenger cruise ships from disembarking on the island has also hit tourism hard, said the Sri Lanka Association of Inbound Tour Operators President Mahen Kariyawasam. "Passengers from cruise ships bring a lot of business to city hotels, souvenir shops and boutiques, shops in malls targeting high-spending foreign tourists, local pubs and restaurants," he said. "All of these will be affected by this measure."
"The spread of the virus to countries with a significant number of Sri Lankan migrant workers could affect remittance inflows as well," the Central Bank added.
The economical downturn comes as Sri Lanka confirmed at least two domestically transmitted cases of the coronavirus COVID19. A 52-year-old Italian speaking tour guide in Colombo. is reported to have been the first patient to diagnosed with it, before spreading it to a second person.
See more from the Sunday Times here and here, the Hindu here and Economy Next here.