04 December 2019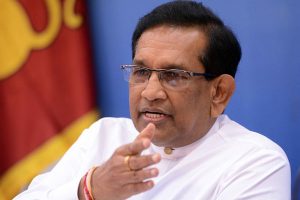 CID officials have announced a new investigation into comments made by former Minister Rajitha Senaratne, who held a media conference prior to the elections with someone who alleged to be involved in 'white van' abductions.
In this conference, Minister was present with an individual who claimed to drive the white vans and another individual who alleged to have been a victim of an attempted abduction. During the conference, which was held on 10 November, the former minister stated that under their government they would launch an investigation into murders and abductions that occurred under the Rajapaksa regime. 
Read more here: 'We fed bodies to crocodiles' admits driver of Sri Lanka's white vans
The alleged white van abductor present at the conference Anthony Douglas Fernando, and the alleged victim, Athula Sanjaya Madanayake, will be subject to a CID investigation.
For more information read the Daily Mirror here.