17 April 2020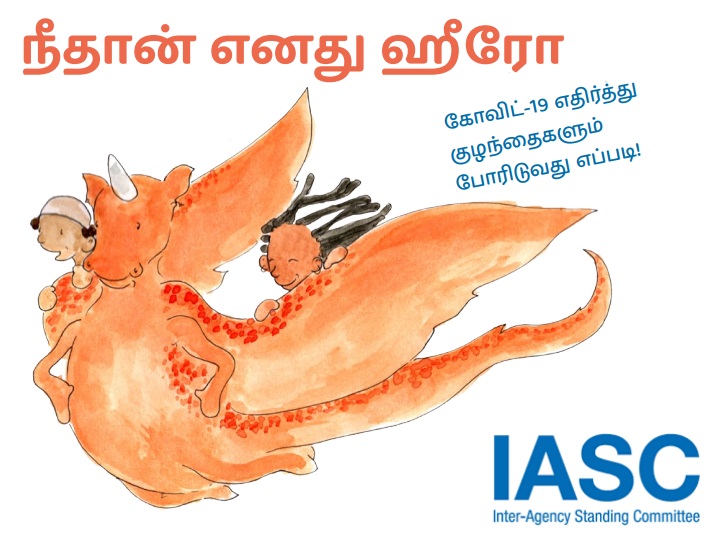 Humanitarian organisations have teamed up with a children's author to create a storybook on how to stay safe from the coronavirus in Tamil, as part of a global initiative to provide accessible information in different languages around the world.
"My Hero Is You," a new illustrated book by Helen Patuck, was project developed by the Inter-Agency Standing Committee Reference Group on Mental Health and Psychosocial Support in Emergency Settings (IASC MHPSS RG) with support from the World Health Organization, the United Nations Children's Fund and Save the Children.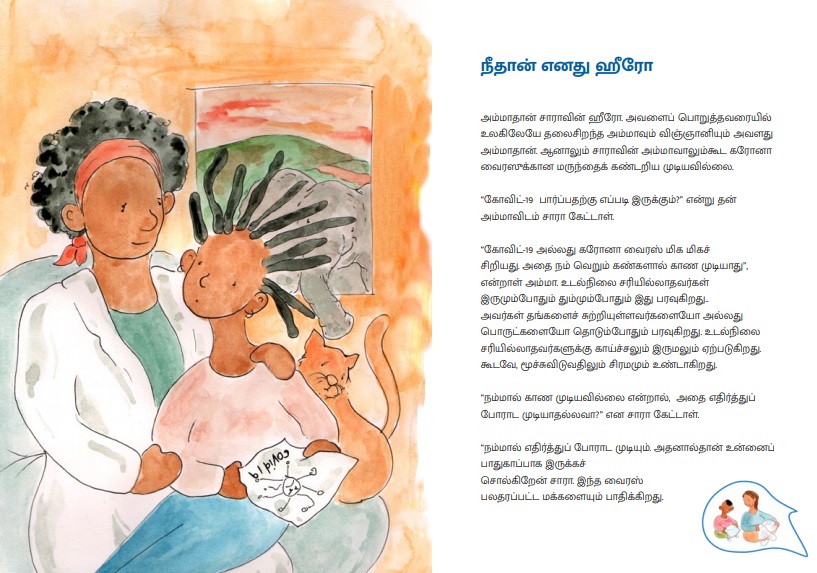 A free pdf of the book was released in several languages, including Tamil, and was downloaded more than 500,000 times in just a few days.
The Tamil translation of the book was part of a globally co-ordinated project, which involved Malyasian, Indian and Eelam Tamils, in an effort that spanned across three different countries.
"The book presents a story for parents and carers to read to their children in Tamil," one of the team members involved in the project told the Tamil Guardian. "It will also allow them to help cope with some of the issues surrounding COVID-19 and provide a form of mental health support for children in easy readable format, throughout the current crisis". 
"We're hoping that this not only provides a source of information and comfort, but also helps reiterate a healthy, positive message around the world."
Download a copy of the book here.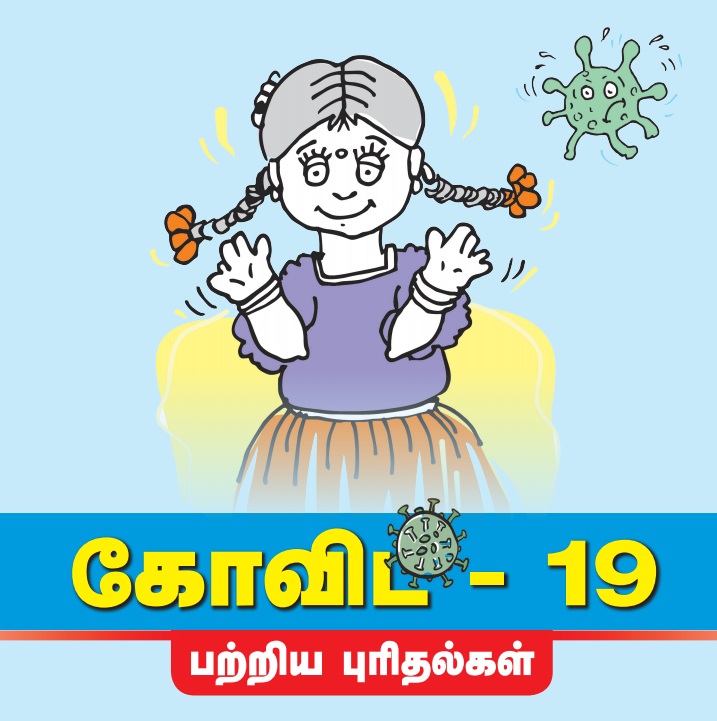 The release of the book comes after UNICEF created a booklet in Tamil for children on COVID-19, in collaboration with InkLink.
"After the online COVID-19 orientation programme, we asked these children if other children should also have reliable information about the infectious disease. They suggested a comic book on the topic will ensure that," Sugata Roy, communication specialist at UNICEF told The Hindu.
"When grown-ups entirely decide how children would want to consume a particular form of information, it would invariably result in something that will be academic and boring."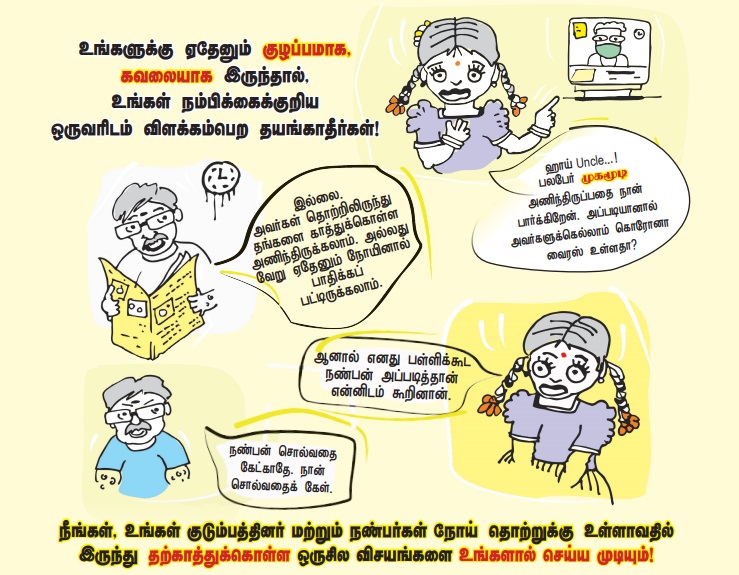 Download a copy of the booklet here.