28 May 2020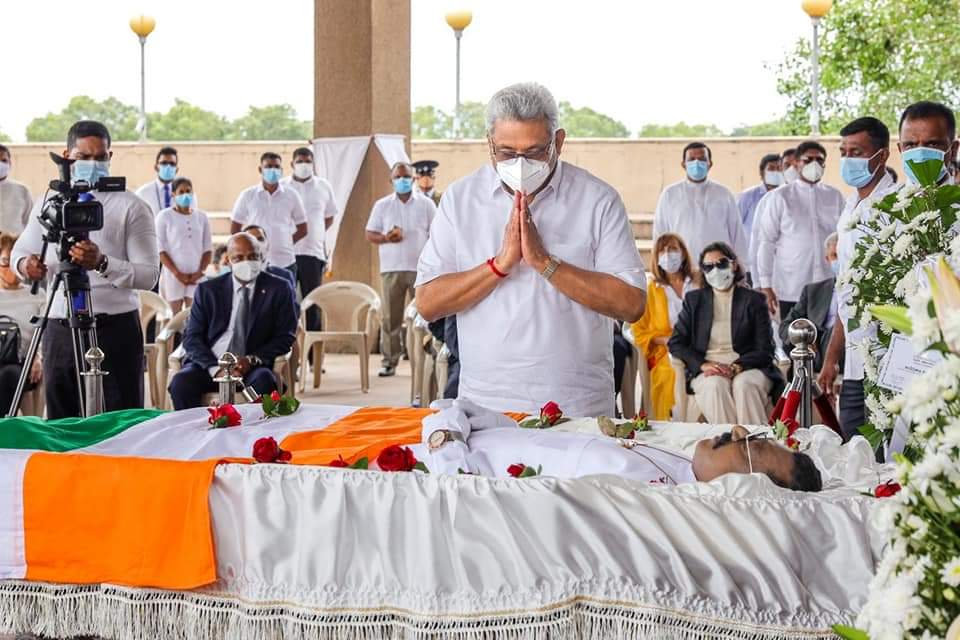 The head of the Ceylon Workers' Congress (CWC) passed away this week, after a sudden illness just hours after meeting with the Indian High Commissioner in Sri Lanka.
Arumugan Thondaman passed away on Tuesday night, aged 55-years-old.
As head of the CWC and a parliamentarian for Nuwara Eliya for 26 years, he represented many Malaya Tamils. His coffin was draped in an Indian flag and brought to Sri Lanka's Parliamentary complex, where Sri Lanka's current president Gotabaya Rajapakasa paid his respects.
Indian prime minister Narendra Modi also tweeted on Thondaman's "untimely demise" and said he wished "prayers for peace to the departed soul and strength to his family to bear the grievous loss".
During the cease fire process in 2002, Thondaman met with LTTE leader Velupillai Prabhakaran and other senior leaders as part of a move to bring about a broader coalition. A the time, the Sri Lanka Muslim Congress (SLMC), the largest Muslim party on the island, had also signed an accord with the LTTE. Thondaman was a senior cabinet minister of the United National Front government at the time.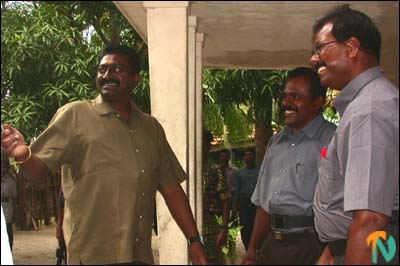 Mr.Karikalan and Mr. Visu, the LTTE's political wing leader for Batticaloa and Ampara, welcoming Mr. Thondaman to the District Secretariat in Kokkaddicholai in 2002. (Photo:TamilNet)
In 2006, the CWC called on Sri Lanka to "refrain from proscribing the LTTE who are engaged in a struggle to regain the rights of the Tamils". "The problems of the Tamils may differ from one constituency to another," it added. "But to take measures like proscription as a means to weaken Tamils' strength is not advisable."
Since the end of the armed conflict however, his allegiances changed.
In the latest presidential elections, Thondaman backed Gotabaya Rajapaksa, who as defence secretary in 2009 oversaw the massacre of tens of thousands of Tamils in a military offensive. In Rajapaksa's cabinet, Thondaman was Minister of Community Empowerment and Estate Infrastructure Development.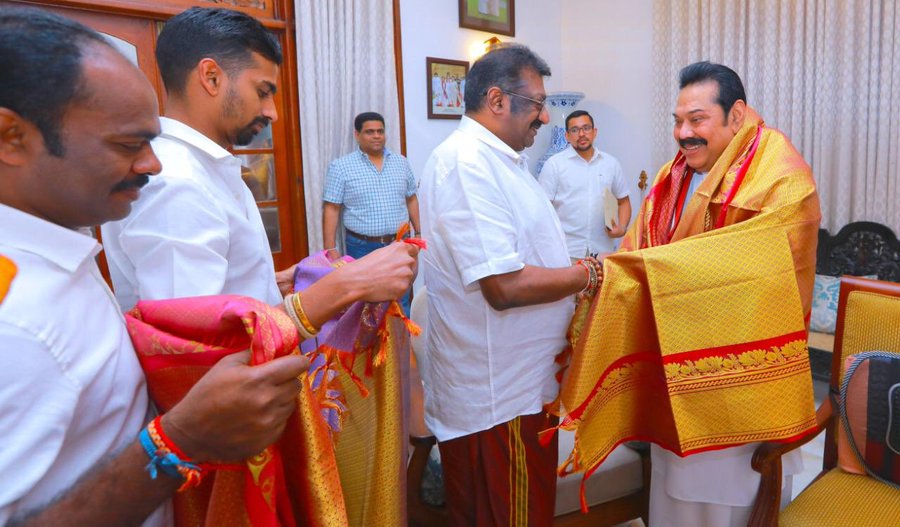 Highlighting the relationship that Thondaman shared with the Rajapaksas, current prime minister Mahidna Rajapaksa shared photographs he had with the late minister and tweeted,
Just a few hours ago we sat together reminiscing memories we shared! I am shocked and saddened to hear of the untimely passing of my dear friend and colleague, Hon. Arumugan Thondaman. My deepest condolences go out to his family.

You will be missed dear friend.