25 February 2018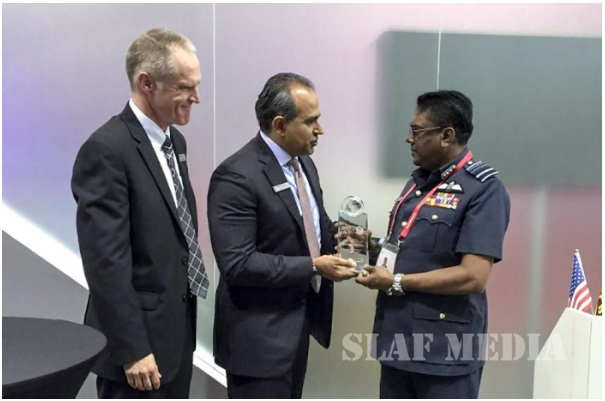 Bell Helicopter Textron, a US-based aerospace company, marked 50 years of sales of helicopters to the Sri Lankan military by presenting an award to a military official in Singapore earlier this month.
The Commander of Sri Lanka's Air Force Air Marshal Kapila Jayampathy was presented with a special award by Bell Helicopter Textron, whilst attending the Singapore Air show earlier this month.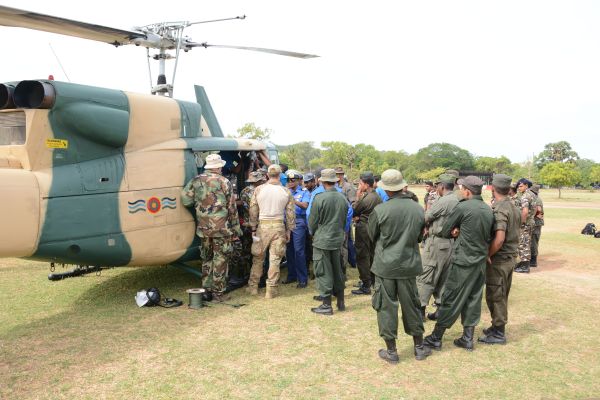 File photograph.
The Sri Lankan Air Force continues to use Bell helicopters, having routinely deployed them during the armed conflict, from its assault on Jaffna in 1995 to the massive military offensive in 2009, to deadly effect. Tens of thousands of Tamils were killed during the final stages of the conflict.
Since the end of armed hostilities, the military has continued to acquire Bell helicopters. More recently the military used the helicopters, coated in camouflage paint, to drop flowers during a Hindu festival at Jaffna's Nallur Kandaswamy Temple.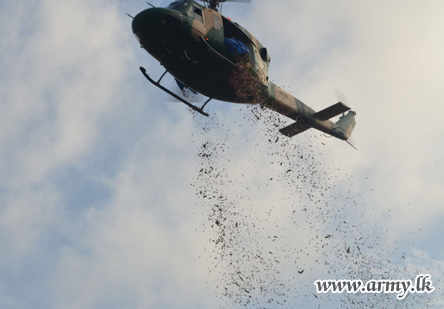 A Sri Lankan military helicopter over nallur Temple in Jaffna.