11 July 2018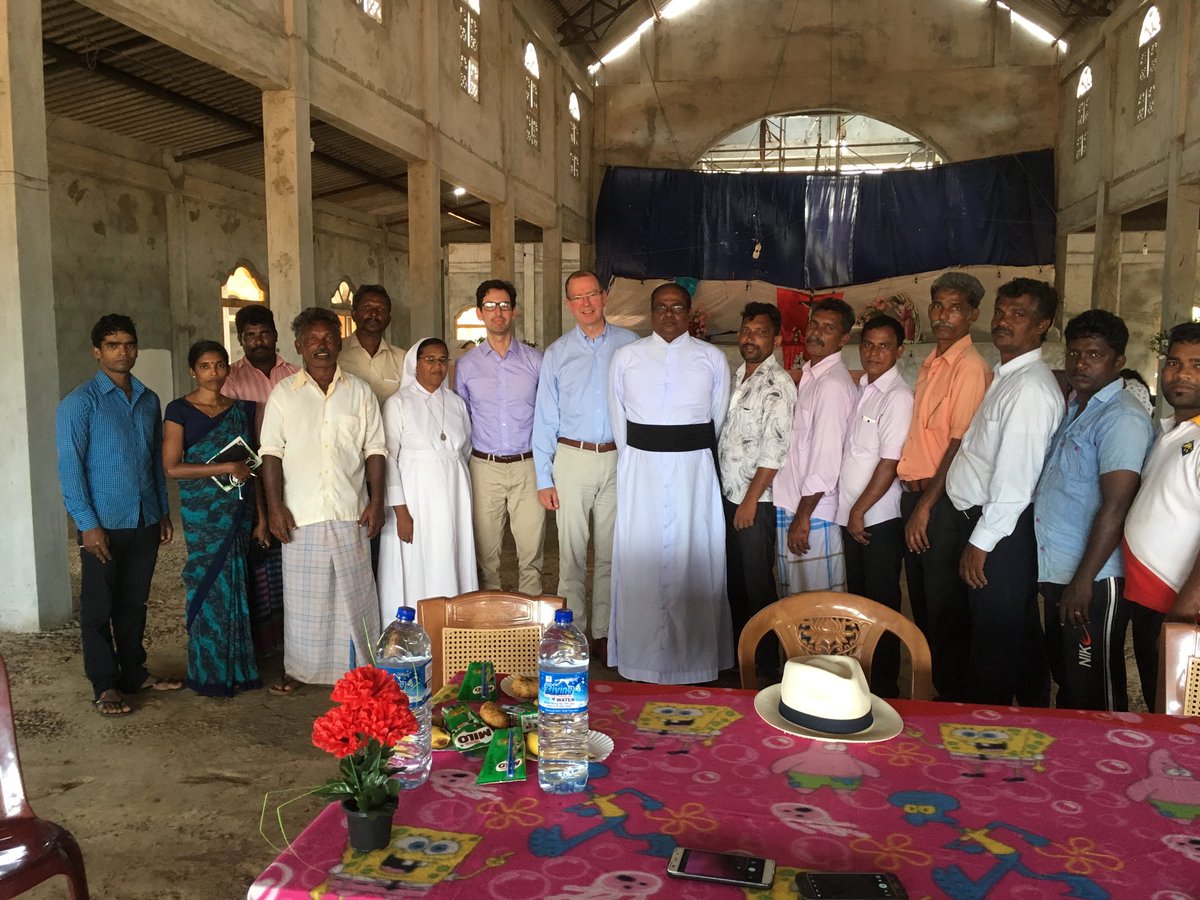 David McKinnon, the Canadian ambassador to Sri Lanka, met with Tamil residents of Iranaitivu this week to discuss the ongoing issues around resettlement in their military occupied land.
Mr McKinnon tweeted that he "heard about their quiet success in getting back land on the island, but also the challenges that remain to achieving prosperity" in a meeting with them this week.
The meeting comes after villagers staged a daring protest in April, with hundreds sailing to their island which is occupied by the Sri Lankan military and marching to their homes, refusing to leave until they were guaranteed their land will be returned to them.
The families were promised resettlement by Sri Lankan government officials but told that the Sri Lankan navy would continue its presence.