19 March 2020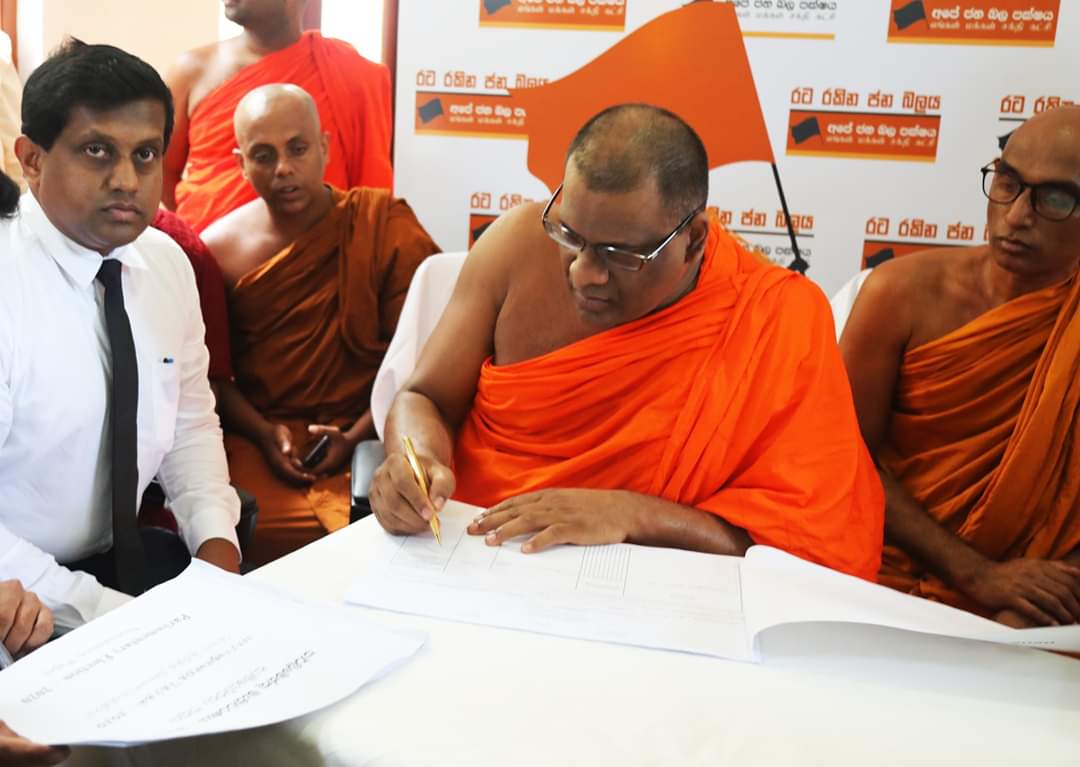 Extremist Sinhala Buddhist monks from the Bodu Bala Sena (BBS) and Jathika Hela Urumaya (JHU) have formed a new joint coalition to contest in Sri Lanka's parliamentary elections.
The new coalition, called 'Ape Jana Bala Pakshaya', will be led by former parliamentarian and founding JHU member Athuraliye Rathana and Bodu Bala Sena (BBS) General Secretary Galagoda Aththe Gnanasara. Both candidates and their respective parties have called for right-wing Sinhala nationalist policies.
Earlier this year, the UN Special Rapporteur on freedom of religion released a report that raised concerns over religious extremist organisations such as the BBS, with it said "claimed to be created to protect the Sinhalese and Buddhism and to draw attention to the threats allegedly faced by the Sinhala race in the face of globalisation, flagging that they may become "global minority"".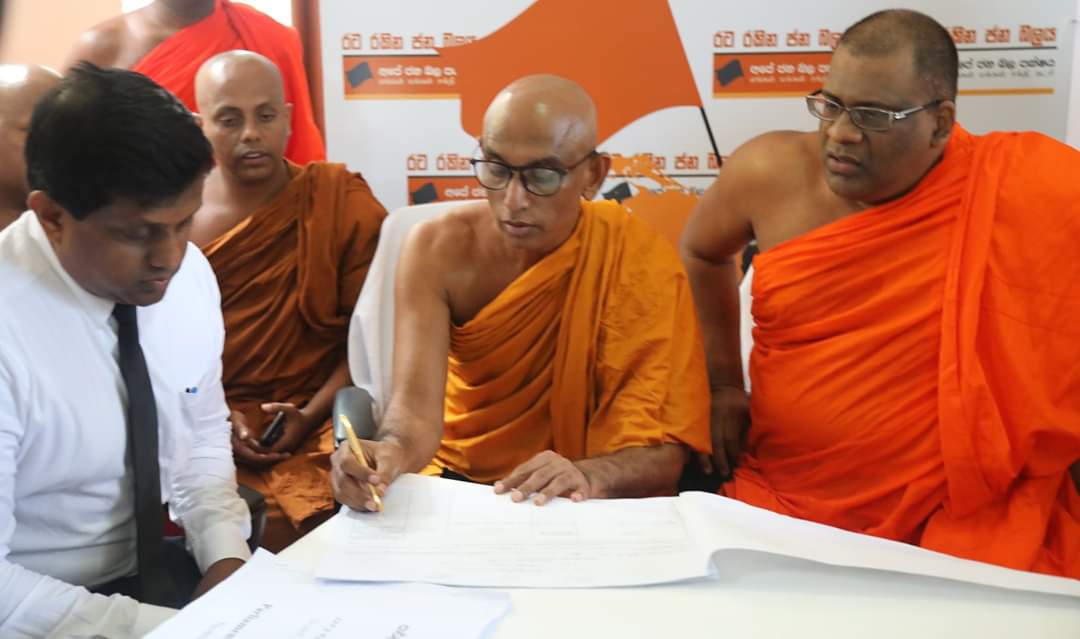 Despite opposition from rights groups, Gnanasara who had been jailed for contempt of court last year, received a presidential pardon with the full support of the prime minister's United National Party.
"Those who love the motherland have come together to strengthen the nation," Gnanasara told reporters as he filled election papers. He went on to claim that former three-time cabinet Minister Jeewan Kumaranatunga and several others from the Sri Lanka Freedom Party were also contesting with their party, whilst BBS spokesperson Eranda Navaratne said "some members of the Global Sri Lanka Forum" would also be joining.