09 February 2018
British Tamils took to the streets on Friday to protest against the Sri Lankan military official who made throat-slitting gestures at Tamil protestors last week.
The protest, which saw participation from a broad spectrum of UK Tamil organisations, started on Friday afternoon at the Sri Lankan High Commission, the spot where Brigadier Priyanka Fernando made throat-slitting gestures at Tamils who were protesting Sri Lanka's independence day on Sunday. The military officer is also implicated in war crimes.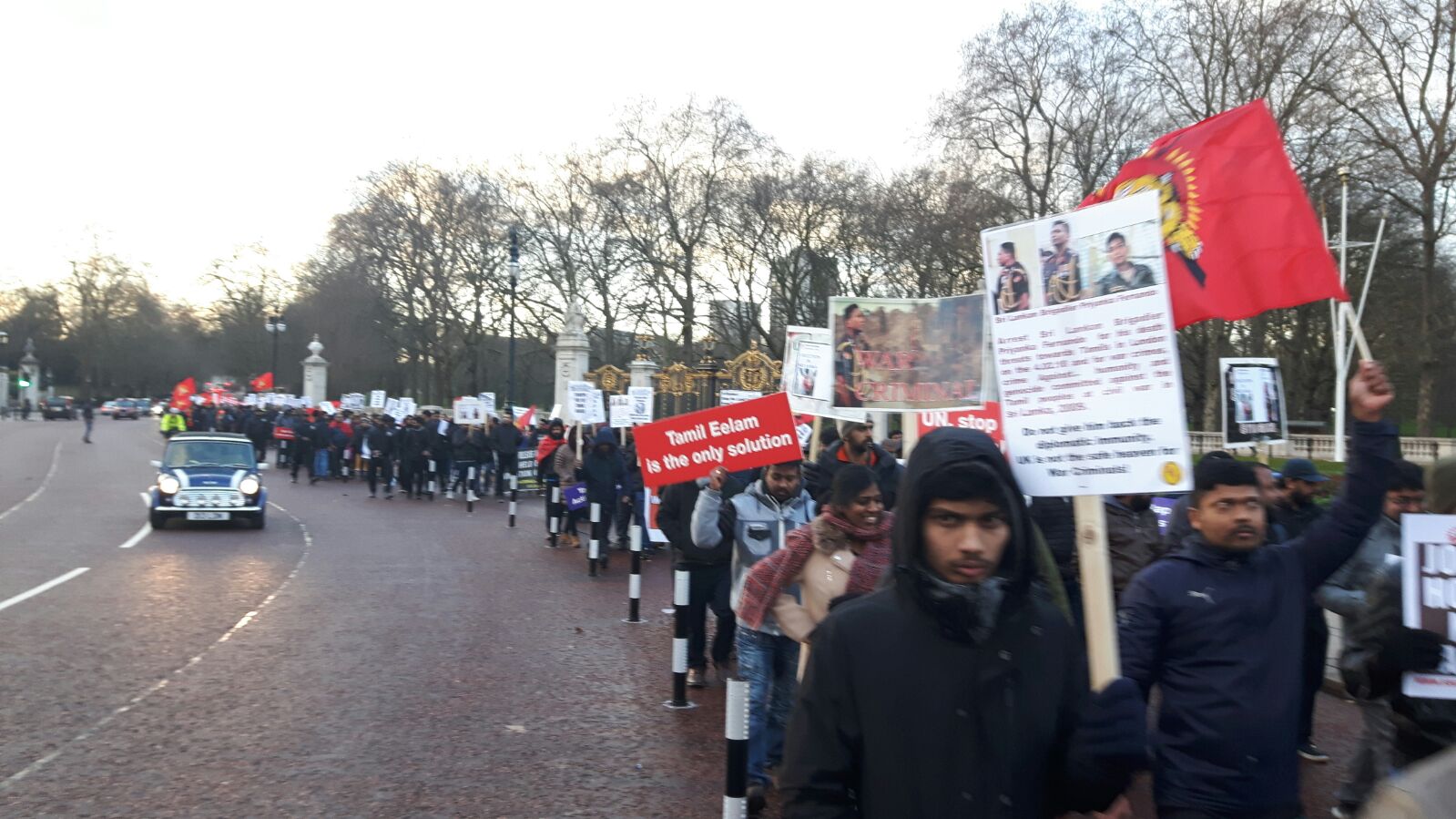 The protestors marched through London, passing Buckingham Palace and Whitehall and gathering outside the Foreign and Commonwealth Office.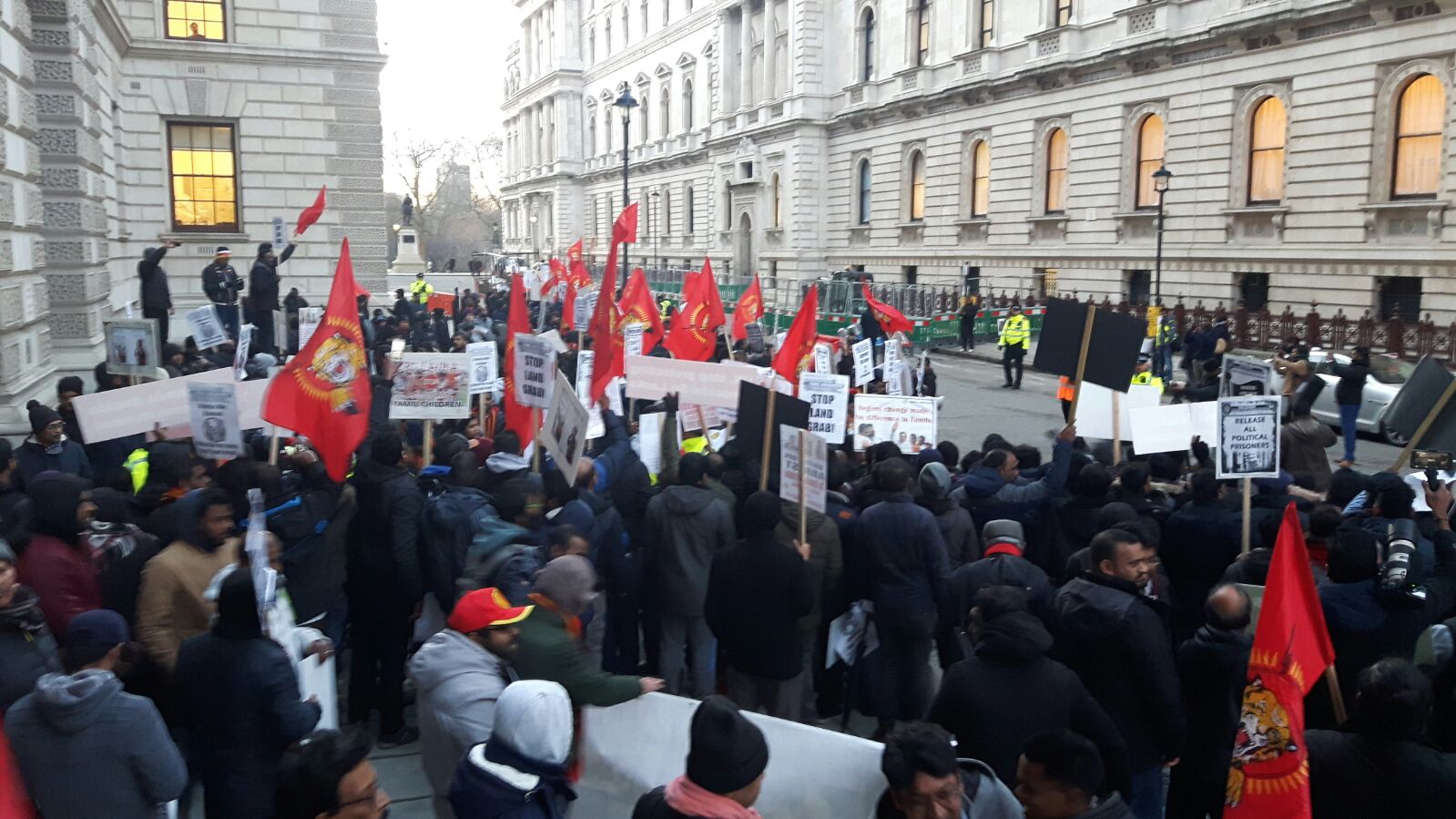 Protestors said they were disappointed at the British government's lack of response to the threat made to UK residents by a high-ranking Sri Lankan military official.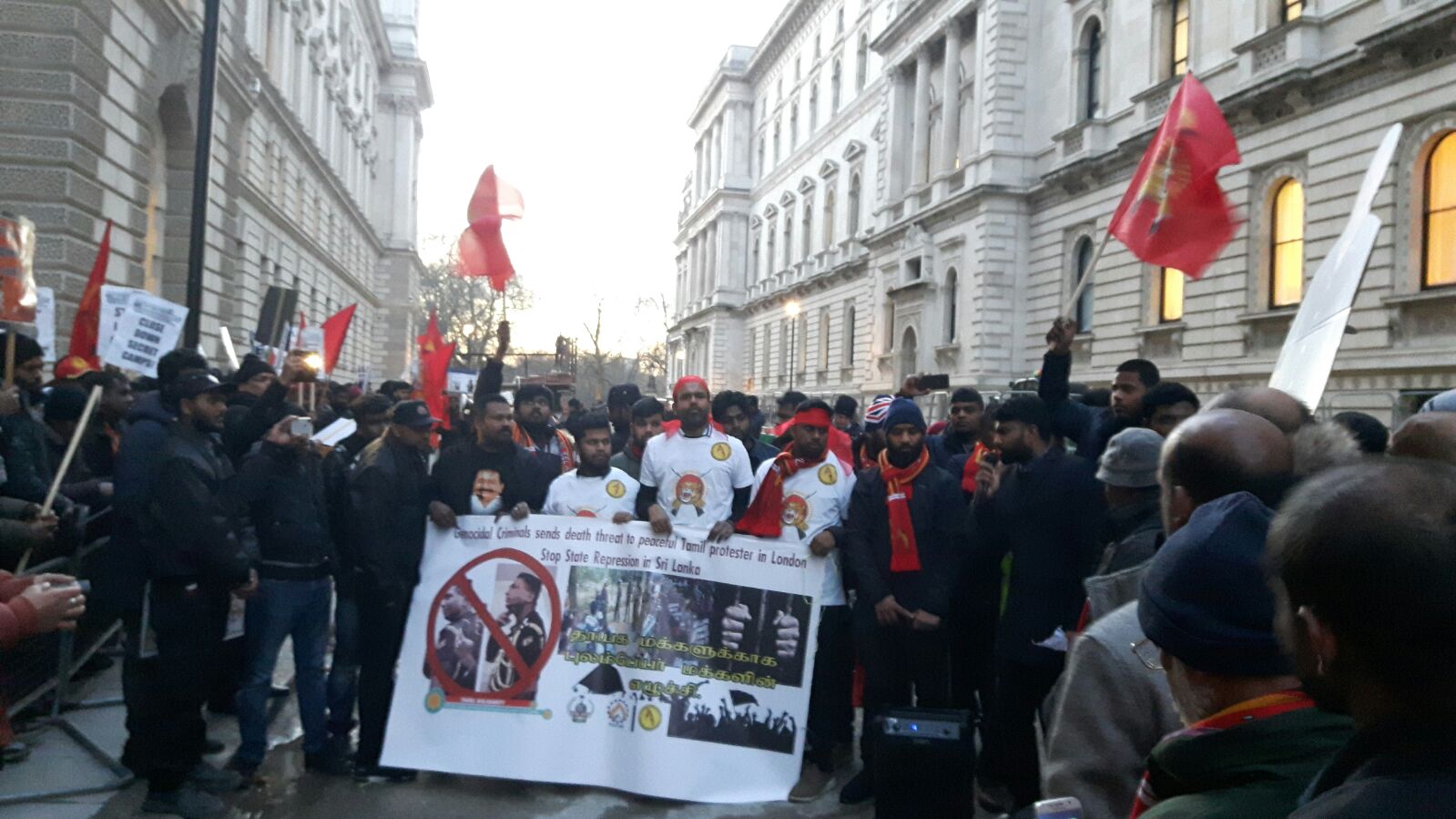 A small group of up to five individuals attempted to start a pro-Sri Lanka counter protest but were escorted away by police.