13 August 2020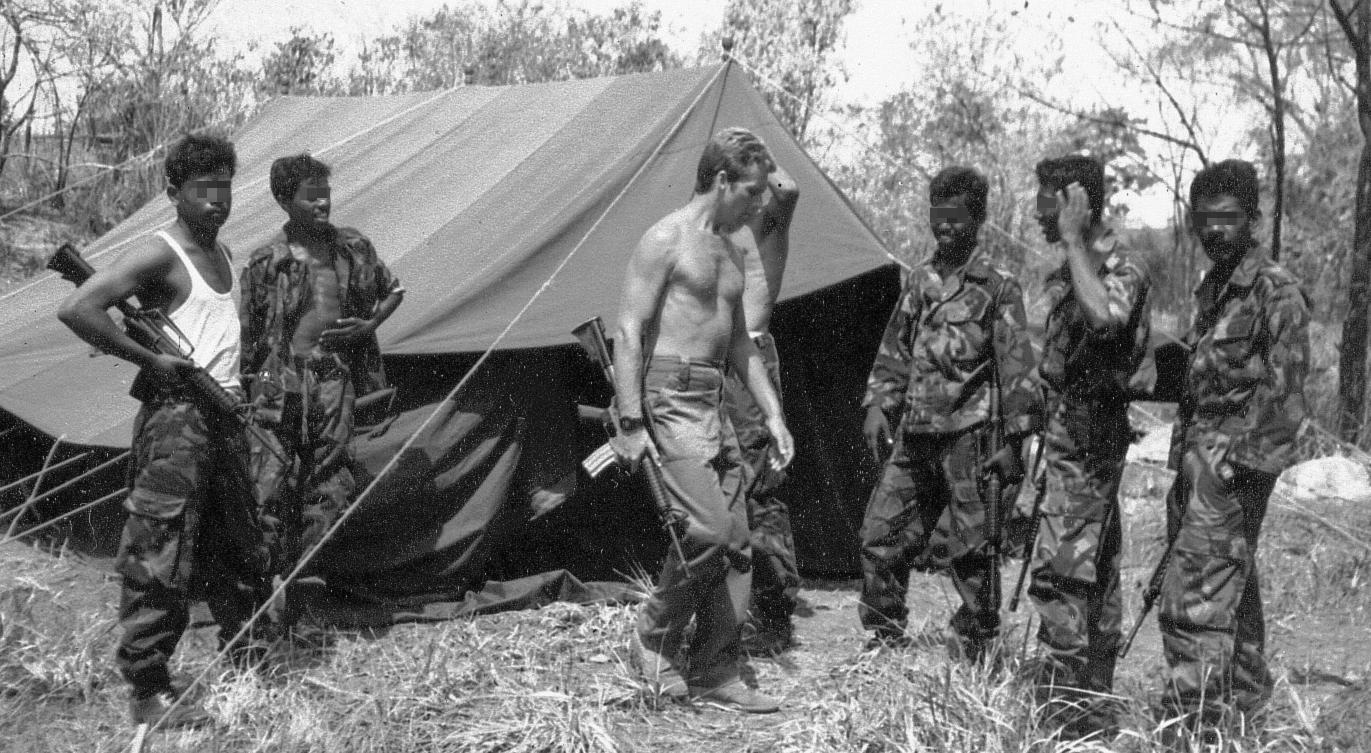 Photograph: Yardstick Films.
The Metropolitan Police has opened an investigation into allegations of war crimes committed by British mercenaries against Tamils in Sri Lanka, decades after UK military veterans trained and assisted government troops on the island.
The investigation, which is being led by the Metropolitan Police War Crimes Team, comes after the publication of a book by investigative journalist Phil Miller earlier this year, detailing how mercenaries with Keenie Meenie Services (KMS) effectively set up one of Sri Lanka's most notorious military units and even took part in massacres.
The Tamil Information Centre raised Miller's findings with the United Nations Working Group on Mercenaries, who subsequently wrote to Britain's Foreign Office highlighting the allegations against KMS. The submission from the UN detailed the company's activities, including flying armed helicopter assault operations and in one incident;
"On 7 June 1986, a KMS employee co-piloted a helicopter from which it is alleged that the door gunner shot at a bus suspected to carry LTTE combatants as well as civilians. 

The door gunner allegedly continued to fire as men, women, and children fled from the bus."
The UN letter, signed by six Special Rapporteurs, goes on to state that it is alleged "KMS personnel were assigned senior roles in Sri Lanka's military apparatus in relation to military operations and military intelligence, and that KMS reviewed Sri Lanka's military command structure".
Earlier this year, Tamil diaspora groups also called on the Foreign Commonwealth Office (FCO) to 'investigate and report' on the allegations of crimes against Tamil civilians committed by British mercenaries, in a joint letter to the UK's Foreign Secretary, Dominic Raab. The groups highlighted how KMS was "involved in inflicting death and carnage to Tamils in Sri Lanka, and worse, enjoys impunity in this country".
Responding to the UN submission last week, the British government says it "takes very seriously the allegations raised".
"In March 2020, the Metropolitan Police War Crimes Team, which is responsible for investigating war crimes, crimes against humanity, genocide and torture, and which is part of the Metropolitan Police's Counter Terrorism Command, received a referral concerning war crimes alleged to have been committed by British mercenaries in Sri Lanka during the 1980s," it added. 
"Following receipt of the referral, the War Crimes Team began a scoping exercise into the matter, in accordance with the Crown Prosecution Service's published guidelines for referrals of war crimes and crimes against humanity. At this stage of the investigation, the Metropolitan Police are not able to provide further comment on the details of the referral, as the scoping exercise is ongoing."
'Investigation is long overdue'
Amongst those who may be of interest to the investigation will be David Walker, currently a director of Saladin Security, a private company that has described KMS as its "predecessor". Walker, a British special forces veteran, oversaw KMS during its involvement in Sri Lanka, whilst he served as a Conservative councillor in Surrey. His company currently provides private security to oil sites in Kenya.
"This police investigation is long overdue," Miller told the Tamil Guardian. 
"The revelations in my book are mostly based on UK diplomatic cables, which have been kept from the police and public for decades. This delay has meant several key figures in Keenie Meenie such as the chairman Jim Johnson and Sri Lanka country manager Brian Baty have passed away without being held accountable for their actions."
Special Air Service (SAS) veteran Baty, who "sold his counter-insurgency experience to the Sri Lankan government, profiting from massacres of Tamil civilians" said Miller, passed away earlier this year without ever facing investigation.
"For it to be credible, this police investigation must be given access to all relevant files, particularly from the UK Foreign Office, MOD and intelligence agencies, that could shed more light on the extent of Keenie Meenie's involvement in war crimes against Tamil civilians," he added.
'FCO has become aware of these files'
The importance of access to documents from the period of KMS involvement was also highlighted by Tamil Information Centre researcher Dr Rachel Seoighe. "The violence this British company exported to Sri Lanka is an issue of important public interest and reveals uncomfortable truths about the government's relationship with mercenary companies," she said.
Lt Col Richard Holworthy, Britain's former defence attache to Sri Lanka, told Miller during his work that the UK was aware of KMS activities - including tactics such as helicopters bombing Tamil civilians using grenades placed inside wine glasses. "They'd fly over and drop the grenade with the wine glass, and of course when it hit the ground the glass broke, the grenade exploded," he said.  
The FCO however, distanced itself from KMS' activities, stating that "the UK Government was not party to the agreement between the Sri Lankan Government and KMS".
"The Government of Sri Lanka approached KMS without the involvement of the UK Government, and the UK Government had no locus to intervene in what was a commercial contract between the two parties," it claimed. "The UK also received multiple assurances from KMS that they were not part of any operations, and that their work was confined to training only, including in September 1986."
Instead, the FCO went on to claim that "in 1986, the UK Government advised KMS against involvement in operations, and when evidence emerged that KMS might nevertheless have been involved, the UK Government sought actively to dissuade them, strongly urging them to reconsider their activity". 
"Concern at the level of KMS involvement in Sri Lanka was also expressed privately by FCO Ministers to the Government of Sri Lanka, including in December 1986," it added.
The UN submission, however, highlighted how recently declassified government documents "appear to indicate that United Kingdom government officials… were aware of the actions of KMS and its personnel, as well as of alleged violations of international humanitarian law and international human rights law by Sri Lankan forces". 
It went on to note that recommendations such as the withdrawal of British passports from "UK nationals assisting the Sri Lankan Government in active military operations" were never acted on.
Britain's response also revealed there may be further documents that may be of relevance - such as Defence Adviser reports for Sri Lanka from the 1970s and 1980s - that have not yet been made public.  "Although these files contain information on KMS, we do not believe they add anything of substance to what has already been stated in this letter," the FCO claimed.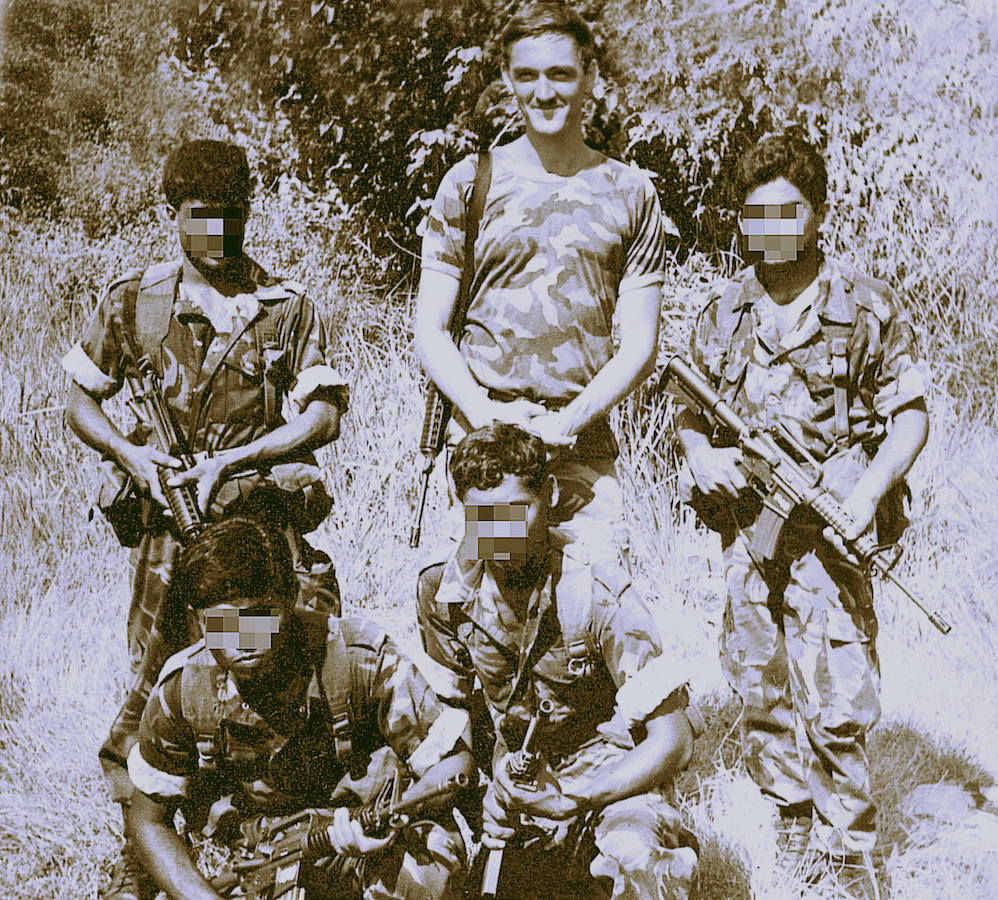 Photograph: Yardstick Films.
In 2018, the UK destroyed almost 200 files related to its involvement in Sri Lanka from 1978 to 1980. The destruction and concealing of documents relating to KMS are "causing delays and frustrating investigations on top of the 30-year rule that protects official government correspondence,"  added Dr Seoighe.
Nonetheless, the FCO maintained that "the UK Government will continue to press for truth, reconciliation, accountability, and justice for all victims of the Sri Lankan civil war, including those allegedly affected by KMS activities".
'Tamil victims deserve better'
The opening of war crimes investigations comes as the newly elected Rajapaksa government in Sri Lanka has pushed back at attempts fo accountability and justice.
Earlier this year, Sri Lankan president Gotabaya Rajapaksa warned that he would withdraw his government from global bodies if attempts to prosecute Sri Lankan soldiers for war crimes are pursued and rejected a UN Human Rights Council resolution that mandated a hybrid court to prosecute for atrocities committed during the final phase of the armed conflict. Several resolutions have been passed at the council since the end of the armed conflict eleven years ago when tens of thousands of Tamil civilians were massacred by state forces. 
"If any international body or organization continuously target our country and our war heroes, using baseless allegations, I will also not hesitate to withdraw Sri Lanka from such bodies or organizations," he declared. No one has been held accountable for the crimes. 
"I welcome the news that the Met Police's war crimes team has opened an investigation into the actions of British mercenaries in Sri Lanka at the start of the armed ethnic conflict," Labour MP Sam Tarry told Declassified UK. "Hundreds of thousands of Tamils fled to the UK as a result, and it's a travesty that the Conservative government of the time gave tacit approval to British mercenaries aiding a repressive regime that indiscriminately murdered civilians. Britain should be taking a lead in promoting human rights and democracy across the world, not being complicit in atrocities and exacerbating the refugee crisis."
"It is very positive that the UN Working Group on Mercenaries has responded to TIC's concerns and used its remit to push for accountability," Dr Seoighe told the Tamil Guardian. "Now we will see whether the Metropolitan Police war crimes team is willing to investigate fully and use its teeth."
"Already one senior figure from KMS - Lt. Col. Brian Baty - died in February this year without facing justice. Transparency and quickness will be vital to reassure the public that accountability is properly pursued: justice delayed is definitely justice denied in this case and Tamil victims deserve better."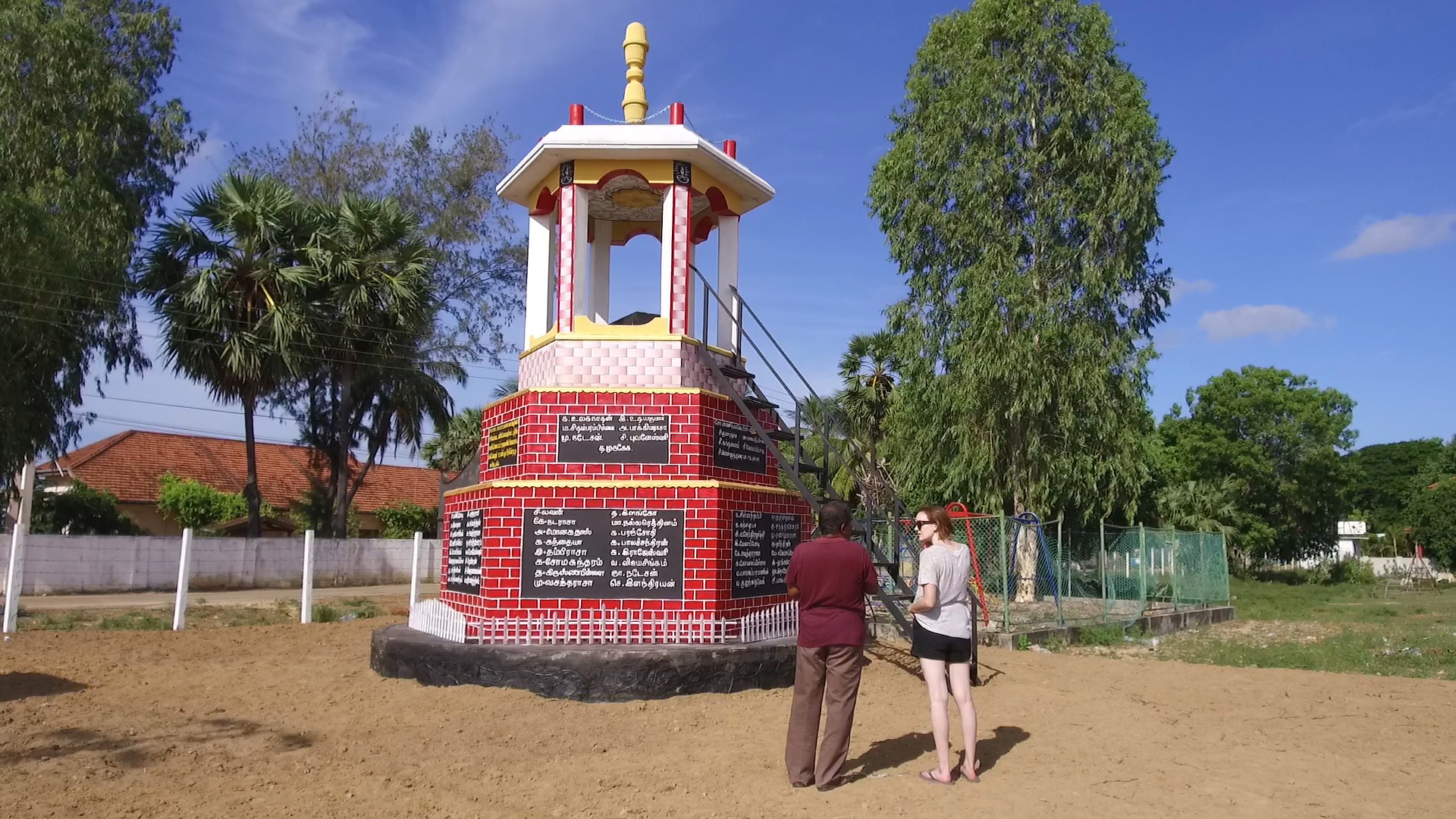 Dr Seoighe speaks to Pakkiyaselvam Ariyanethiran, a survivor of the Kokkadicholai massacre in Batticaloa. Photograph: Yardstick Films.
_____
See more from Phil Miller for Declassified UK here.
See the United Nations Working Group on Mercenaries submission to the UK here.
See the UK government response to the UN here.
We need your support
Sri Lanka is one of the most dangerous places in the world to be a journalist. Tamil journalists are particularly at threat, with at least 41 media workers known to have been killed by the Sri Lankan state or its paramilitaries during and after the armed conflict.
Despite the risks, our team on the ground remain committed to providing detailed and accurate reporting of developments in the Tamil homeland, across the island and around the world, as well as providing expert analysis and insight from the Tamil point of view
We need your support in keeping our journalism going. Support our work today.
For more ways to donate visit https://donate.tamilguardian.com.