08 October 2019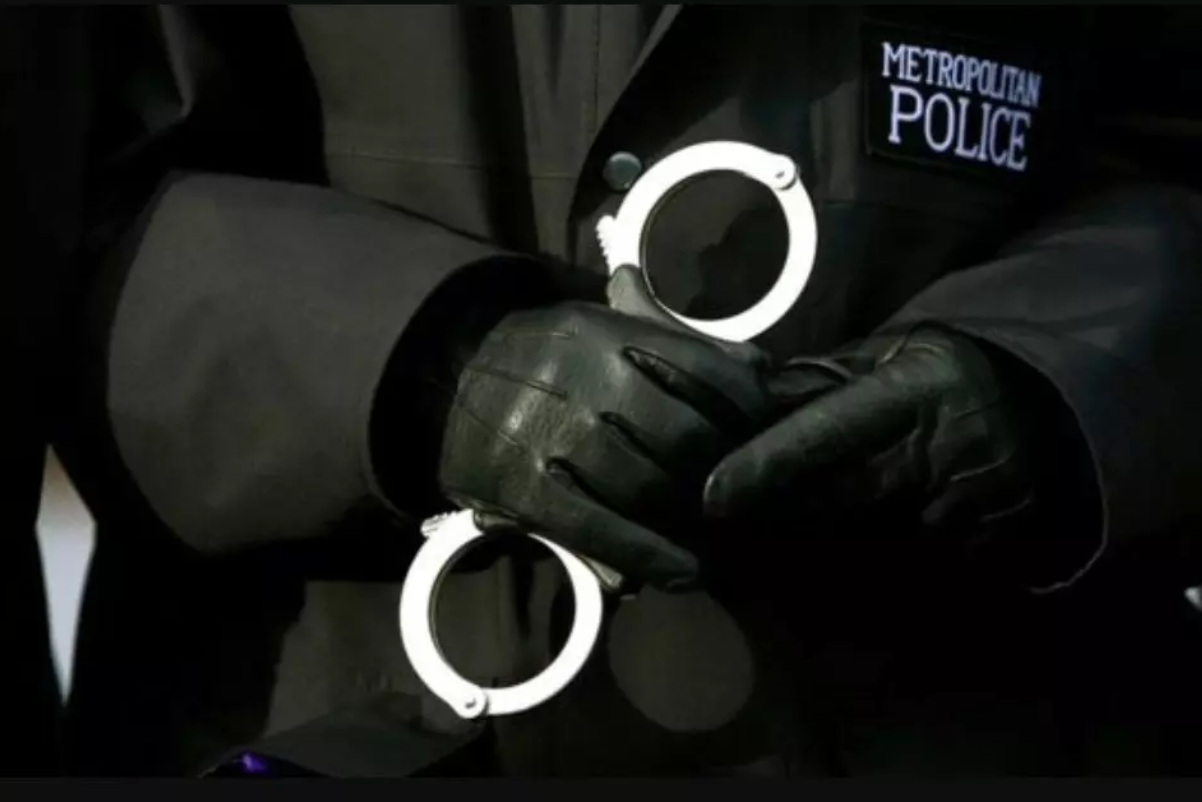 The UK's Metropolitan Police announced that four "Sri Lankan nationals" were arrested on "suspicion of being a member of a proscribed organisation", as they arrived into the country this weekend.
The four were arrested on arrival at Luton Airport on Saturday, 5 and Sunday, 6 October.
A Metropolitan Police spokesperson confirmed to the Tamil Guardian that at least one person had now been released on bail, but did not give any further information around the arrest. The spokesperson did not confirm which proscribed organisation the four were accused of belonging too. 
Though the police did not identify the four accused, it said the four people were:
[A] a 35-year-old woman; [B] a 39-year-old man; [C] a 35-year-old man and [D] a 41-year-old man.
The 35-year old woman has been released on bail, whilst the others were held in custody at a south London police station.
See more from the Metropolitan Police here.
Earlier this year, in a similar incident, the Metropolitan police arrested four men at Luton Airport under "suspicion of membership of a proscribed organisation", before eventually releasing them without charge.
A month prior to that incident, two Tamil activists were also arrested by British counter-terrorism police at Heathrow airport last month as they were about to travel to Geneva to participate in a demonstration at the UN Human Rights Council, calling for Sri Lanka to be referred to the International Criminal Court.  
Read more: 2 Tamil activists arrested by counter-terrorism police at Heathrow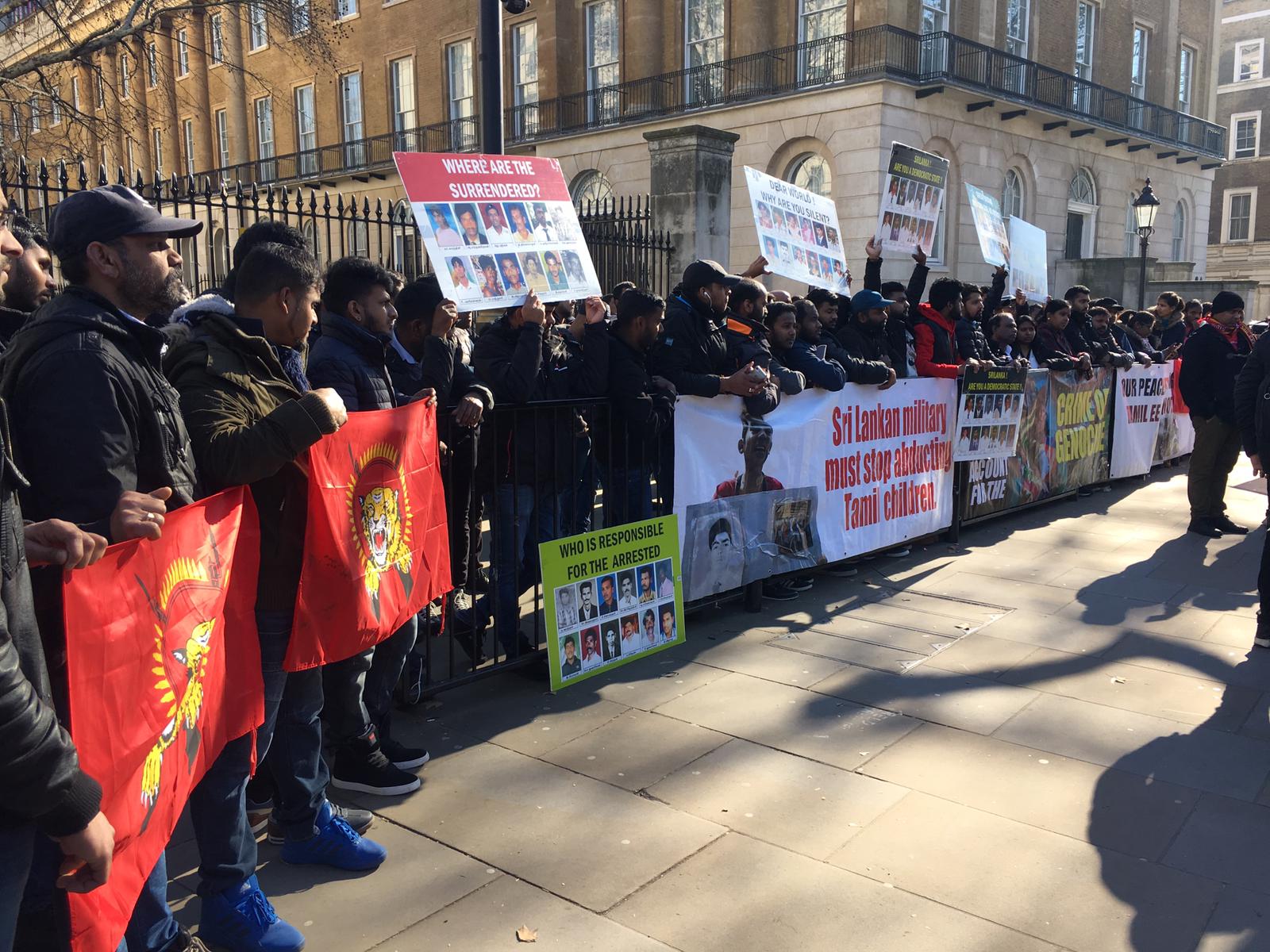 File photograph: British Tamils protest in London earlier this year.
Just days before that arrest it was revealed at a court case involving Sri Lanka's former defence attache that officials stationed in the UK were expected to be "monitoring any anti-Sri Lanka activities in the UK" and reporting to the ministry of defence, intelligence agencies, amongst others, as well as "monitoring any LTTE activities in the UK and devising appropriate plan with the coordination of intelligence agencies in Sri Lanka to counter it". 
Read more: Judge says Brigadier death threats not covered by diplomatic immunity