24 May 2018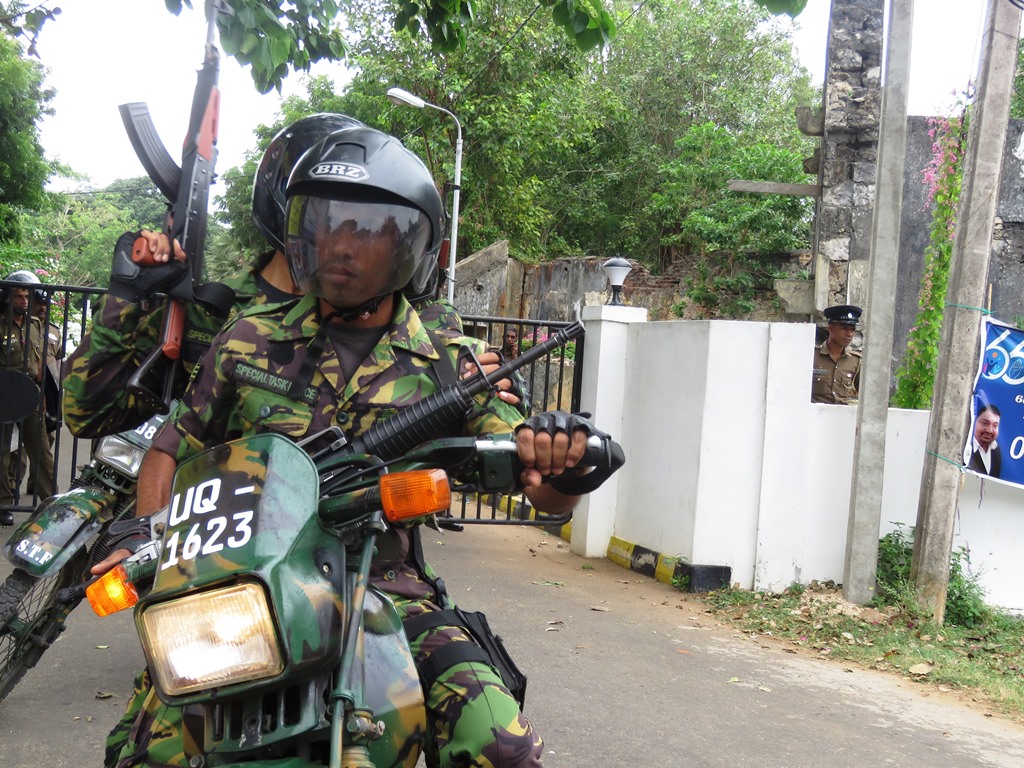 File photograph: STF troops in Jaffna. Oct 2017.
Britain's Foreign and Commonwealth Office confirmed that it has destroyed almost 200 files related to its involvement in Sri Lanka from 1978 to 1980, a period of time when the UK's security agencies were providing assistance and training to Sri Lanka.
A report by Phil Miller in the Guardian revealed that 195 files from the period were destroyed.
"Files not selected for permanent preservation would have been destroyed offsite by the company contracted by the FCO for this purpose," said a British government response. "We understand the files would have been destroyed in line with the FCO's paper and file destruction contract in force at the time."
The destroyed papers would have covered a range of subjects, from security co-operation and arms sales, to foreign aid and "requests for political asylum in the UK", reports Mr Miller.
Speaking to the Tamil Guardian, Mr Miller said,
"It is surprising how much effort the British government put into countering the Tamil militancy at such an early stage - decades before the LTTE was banned in the UK."

"The destruction of so many files from this period suggests the Foreign Office never wanted this security assisstance with Sri Lanka to come to light."
"This discovery is very concerning given the lack of public information available about British involvement in Sri Lankan security practices at the beginning of the civil war," said criminologist Rachel Seoighe, who has filed a complaint with Unesco with regards to the files.
"We know from other contexts, such as Kenya, that official files have been deliberately destroyed to conceal and deny abuse," she added. "The public has a right to know the extent to which Britain assisted Sri Lankan preparations for a war that was defined by disappearances, torture and mass atrocity."
"We are horrified to learn that the UK's Foreign Office has destroyed vital information on the British government's training and arming of Sri Lankan security forces, which were involved in widespread human rights violations against the Tamils," added Vairamuttu Varadakumar, executive secretary of the Tamil Information Centre.
Read more from the Guardian here.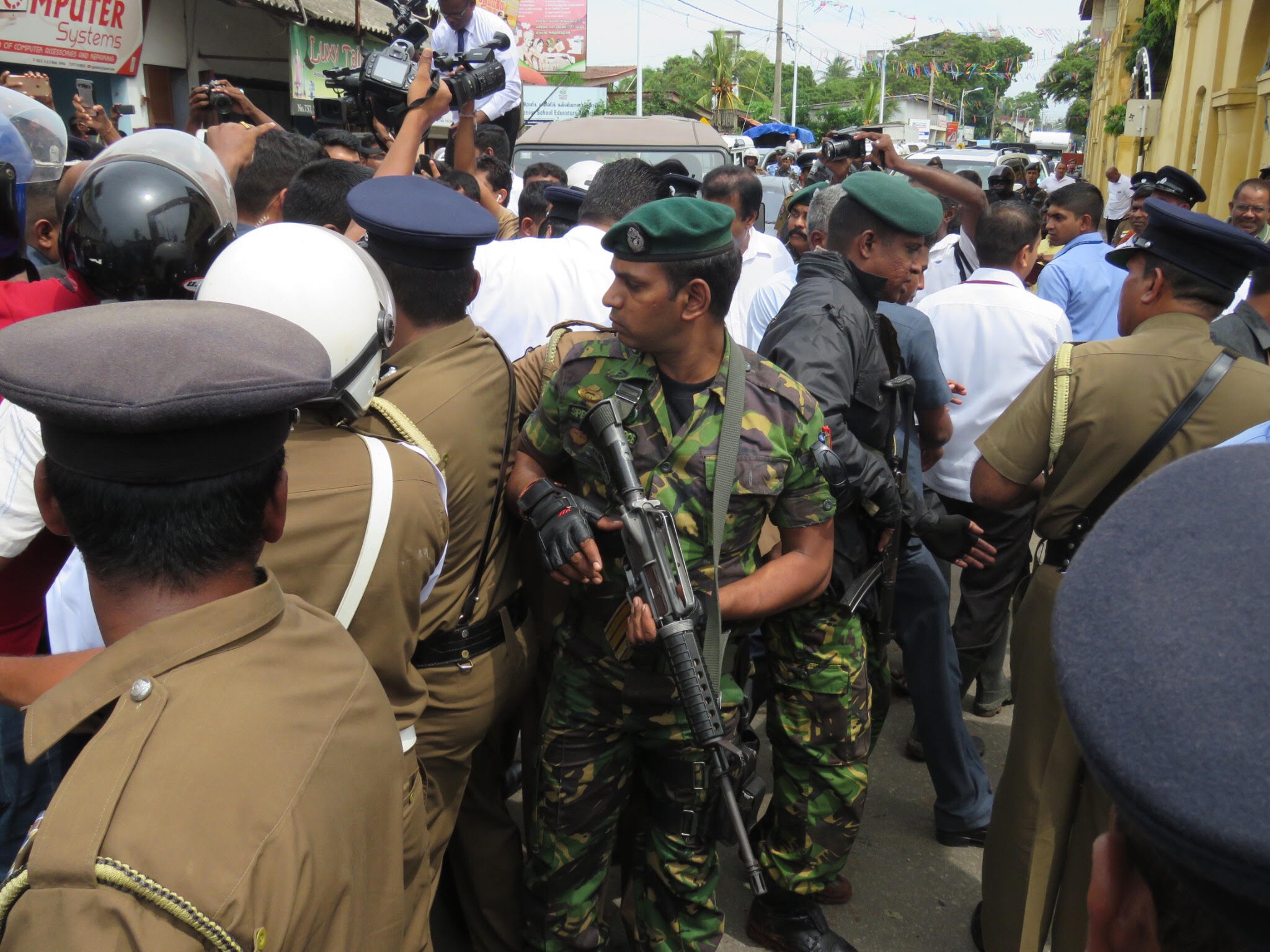 File photograph: STF troops in Jaffna. Oct 2017.
It has been well reported that amongst the training provided by the UK to Sri Lanka, was the setting up of the Special Task Force (STF), a notorious paramilitary unit responsible for a range of human rights abuses.
Secret CIA reports at the time noted Britain's training of the STF through a private company, adding that "US Embassy sources assert the STF is behind most of the violence against Tamil civilians in Eastern Province… These sources report a common STF tactic when fired upon while on patrol is to enter the nearest village and burn it to the ground".
The Special Task Force has also come under scrutiny last month, as a new report from the International Truth and Justice Project (ITJP) identified 56 STF individuals in who should not be deployed as UN peacekeepers, including an officer currently serving in Africa accused of involvement in extrajudicial killings.

Police Scotland also came out in defence of a training contract with Sri Lanka for the STF, despite continued concerns over the use of torture by security forces. In December, undercover footage provided by Yardstick films in another investigation by Mr Miller, revealed deep ties between Scotland's police force and STF.