21 November 2019
Westminster Magistrates Court has postponed the final verdict of Brigadier Priyanka Fernando case to December 6th.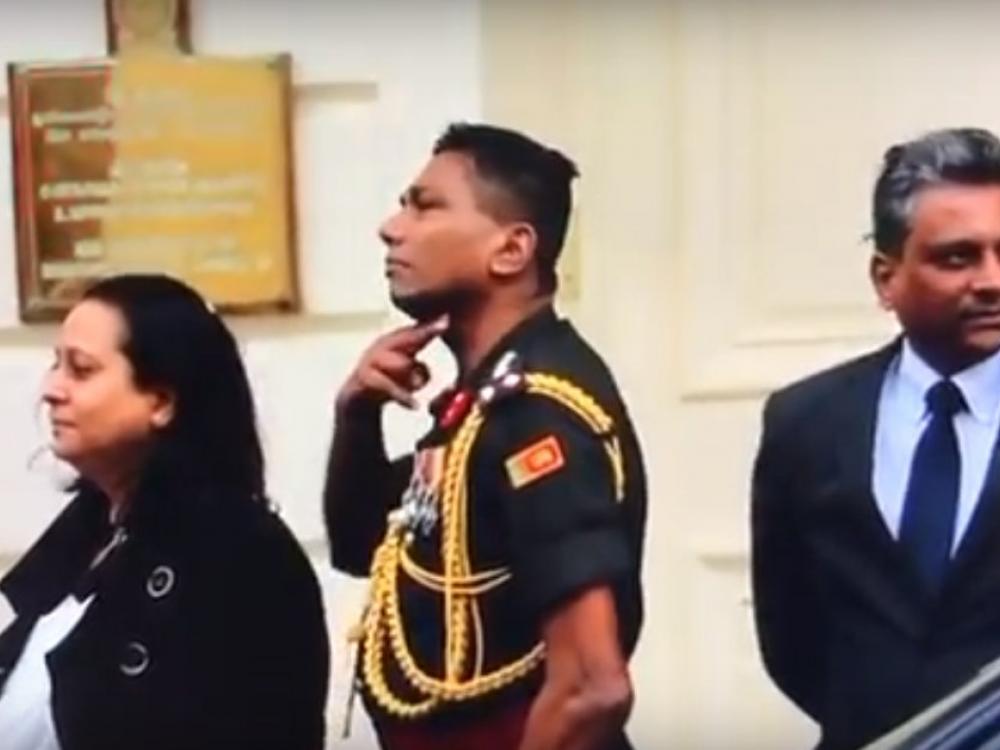 A private prosecution was brought against the Sri Lankan soldier who was filmed motioning a death threat to Tamils in London last year, running his finger across his neck whilst dressed in full military uniform. He was attending a celebration at the Sri Lankan High Commission in the UK to mark 'Independence Day' at the time, whilst British Tamils held a demonstration outside with placards and Tamil Eelam flags. Sri Lankan officials were also seen photographing the protestors in an apparent act of intimidation.
As part of the military offensive in 2009, Brigadier Fernando fought in Weli Oya and Janakapura for the 11 Gemunu Watch Battalion as part of the 59 Division of the Sri Lankan Army.The United Nations OHCHR Investigation into Sri Lanka detailed multiple incidents, implicating the 59 Division in the shelling of hospitals south of Mullaitivu.