08 December 2017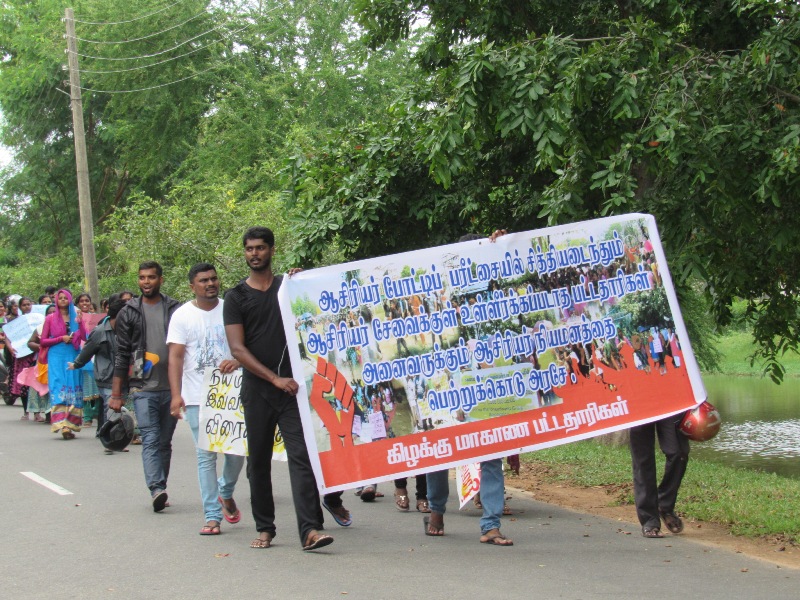 Unemployed graduates in Batticaloa marched in protest at the Sri Lankan government's failure to appoint the promised number of graduate teachers.
Several graduates who passed a graduate scheme entrance exam set by the Eastern Provincial Council have not been given the promised employment, the protestors said.
Five representatives from the protest met with the Government Agent and stressed the graduates' demand that all those who passed the criteria should be appointed by the end of the year.