20 December 2015
When it comes to progress for Tamils on the island, Maya is less than convinced by the promises of development and economic growth.
"It's not going to fix itself by denying what happened in the past. It comes from addressing what happened."
"I just don't view progress as, you know, we've killed a whole bunch of people, but now that we've got hotels we can forget about that because we can be on the same level as say Singapore."
Maya has much to say on the things she's passionate about. Calling her smart would be an insulting understatement. Her ability to view politics and international issues through her artistic lens is refreshing and eye-opening. But we are the Tamil Guardian so of course we have to ask – why release the video on the 27th of November?
It was a struggle she says. Despite the significance of the date for Tamils, it also happened to be Thanksgiving in the States which had the biggest bearing when releasing the video via Apple.
"It was a bit of everything," she says. "It was thanksgiving, memorial day in Paris and the Tamil remembrance day."
"My uncle was also every sick that day and it was very intense for me. But I just couldn't not put it out on that day."
 "Across the board it was a very important day for me. I put out that video and made the dedication to my uncle and then he died."
With the resonance of the release date, we couldn't help but notice a snap of Karthigai poo – the gloriosa lily – on the star's Instagram.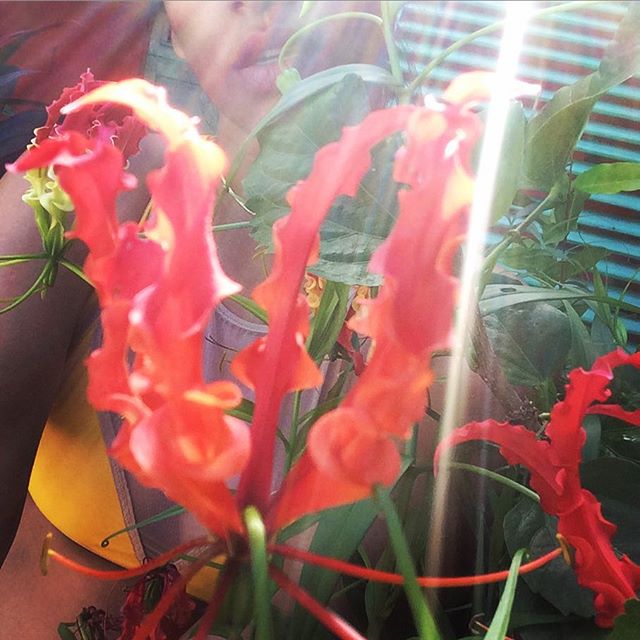 Photograph MIA Universe
"It was a very pleasant surprise to find it here in Jamaica. It's a reminder. When I think of it and when I look at the flower, it makes me want to remember people. And even a symbol like that in Sri Lanka is seen to be threatening and is destroyed by the Sri Lankan government. Just goes to show that it's not all peaceful in Sri Lanka. It's just not."
The loss of her uncle has made Maya pensive, pensive about inspiration and the cyclical nature of it.
"I'm happy that my uncle was that migrant that came and worked hard as many other Tamils and refugees do. Lived on the street, drove a Rolls Royce ten years later. He lived in style, helped people, inspired people and contributed to culture. I didn't forget him and I didn't forget my dad."
Maya knows exactly where she is taking that inspiration next.
"I also want to inspire Tamil kids. I know the next person that does something from the Tamil or refugee community may just be inspired from one sentence you write or one song I made and it will go on."
"There's a million of us abroad. We're strong enough to get together and make shit happen in any way possible. We don't need to pick up guns. We can do it through lots of different ways."
"In a random way, the war that happened in Sri Lanka and all the hardship and all the sacrifices and all the deaths and all the martyrdom liberated a million Tamils to live abroad. And we shouldn't forget. And what it has done, it's made us become part of the future, whether we like it or not."