20 December 2015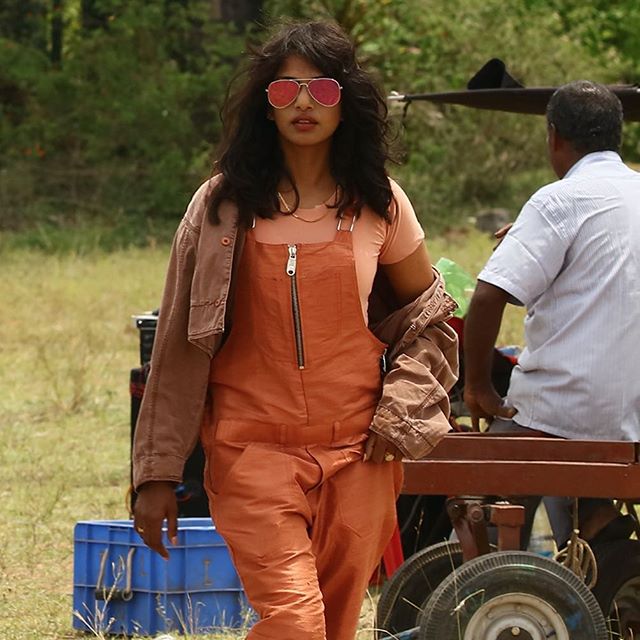 Photograph MIA Universe
The fact that Maya's ideas are so immersed in the collective experiences of her community and others with similar experiences may go some way to explaining not only the confrontational content of her work, but also why it speaks to so many different people in so many different ways.
"For me it was very difficult to just follow success. I can't just be like 'hey, I made it!' because I have the chance to say this is what freedom looks like and aspire to be the best I could be. But it was difficult for me to do that as I don't need to be another person that highlights the individual's ability to fulfil aspirations."
"That's the issue, you either represent the individual and power to the individual in which case being successful by any means necessary is a valid thing. It shows the power of the individual. My thing has always been that the power of the individual is reliant on the power of the people. It's very difficult to sacrifice the experiences of a whole bunch of people just for yourself. And the higher you go up on the ladder the more blood on the tracks, and I guess I just can't do that."
When releasing the Borders video Maya tweeted that she wanted to dedicate it to her Uncle Bala, thanking him for "helping [her] family come to England and taking [them] out of Sri Lanka and saving [them]." She talks about the contrasting influences her uncle and her father, a founding member of the Eelam Revolutionary Organisation of Students (EROS), have proven to be.
"My uncle was a migrant not a refugee and was proud. He was actually all those things I said about representing power to the individual and representing individual freedom. He lived the life. He drove around in a Rolls Royce within fifteen years of getting to the west. He ticked all the boxes of what "success" was, went out and got it and impressed all the people that were impressed by it. Along the way he helped people and he brought loads of people over [from Sri Lanka]. What my dad did was the opposite. He didn't make a penny out of it. He did the whole political thing and couldn't cut it. He started off in the West and then went back to Sri Lanka. They had a very opposite existence. They were actually like the polar opposites and it's really interesting because they both represent the two things of what Tamils might aspire to be. And I guess I'm a mixture of both."
Maya has very little doubt about exactly what her uncle Bala saved her from by bringing her to England, or about what she would be doing had she stayed.
"If my uncle hadn't taken me out when I was 10, I would definitely be dead. There was no way I would have survived, especially having the personality I have. I would have very well been on the vocal forefront and have been the first one to go. There would have been nothing for me to do, I couldn't have been an artist or a musician or a painter or a rapper in that situation in Sri Lanka. Demographically and ethnically given who I am and geographically where I came from in Sri Lanka and my association with people, it would have been a hard one to make it as anything whilst being vocal about the Tamils."
When it comes to labels, M.I.A. the artist is forever frustrating music critics by remaining somewhat unclassifiable in the mainstream. But Maya has never shied away from the markers of her identity: a Tamil, a refugee, a Tamil refugee. But even she is quick to admit that the term 'Sri Lankan' throws a spanner in the works.
"This is the whole reason why I make the work. It is fucking confusing. I am a Tamil refugee who is British. I work in America and the place I came from you would generally be called a Sri Lankan. And that itself is a problem because Tamils don't feel included in being Sri Lankan right now. We don't like the concept of Sri Lanka as a whole because it's made with the exclusion of us, not inclusion. So if I say I'm a Sri Lankan what am I saying?"
"When I think of Sri Lanka as a whole, I see the level of racism and how it's really difficult to confront it. And how it's incredible that even when I did a Channel 4 piece about the elections and there was a guy who wrote an article in the Independent saying I didn't know what I was talking about; saying that Sri Lanka is amazing because he hangs out in the bars and clubs in the new hotels. And he completely didn't talk about what was going on in the places where the war happened."