06 January 2019
The Sri Lankan military announced that it had constructed houses for two "deserving" Tamil families in Jaffna, where it continues to occupy vast swathes of lands, without stating how the Tamil families were chosen.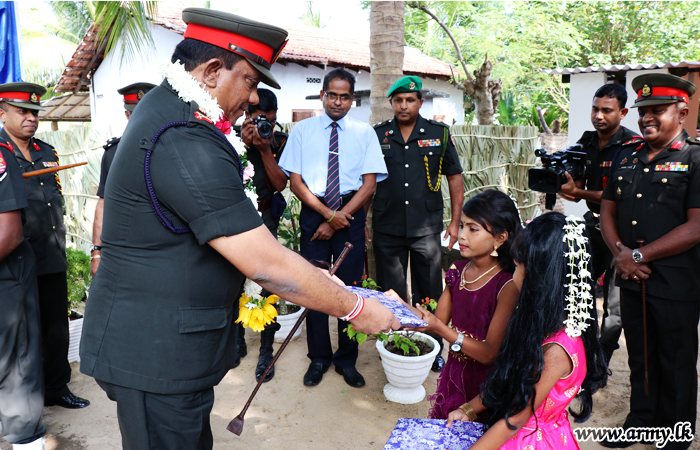 The houses were constructed by the military in "less than three months" reported an official website, which carried photographs of a ceremony in which the properties were handed over to the families.
The website did not list any criteria for how the families were selected to receive the houses, or any details of other projects.
The military still occupies vast regions of land in the North-East, where thousands of Tamils remain displaced. Despite calls for demilitarisation of the region, tens of thousands of Sri Lankan soldiers remain stationed in the area, where they continue to engage in several civilian activities.