25 April 2012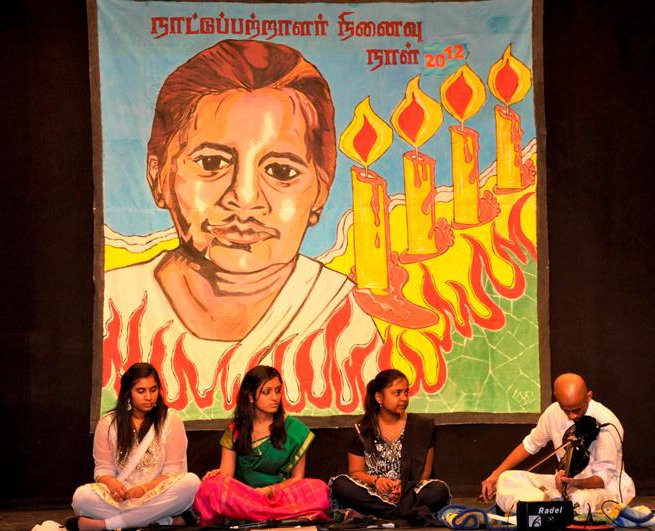 Denmark. Photograph Pathivu
 Leicester, UK. Photograph Pathivu
Tamils around the world came together over the past week to remember the anniversary of Annai Poopathy's death.
Protesting against the injustices and atrocities committed by the Indian Peace Keeping Force (IPKF), Poopathy Kanapathipillai, fondly referred to as Annai Poopathy ("mother Poopathy"), commenced a fast unto death on 19th March 1988.
On 19th April 1988, after thirty days of fasting, Annai Poopathy died.
See here for images of the fifteenth year anniversary events held across the North-East in 2003.
The leader of the LTTE, Vellupillai Pirapaharan, described her death as symbolising the "uprising of Tamil Eelam motherhood."
London, UK
Denmark
Netherlands
Germany