14 May 2015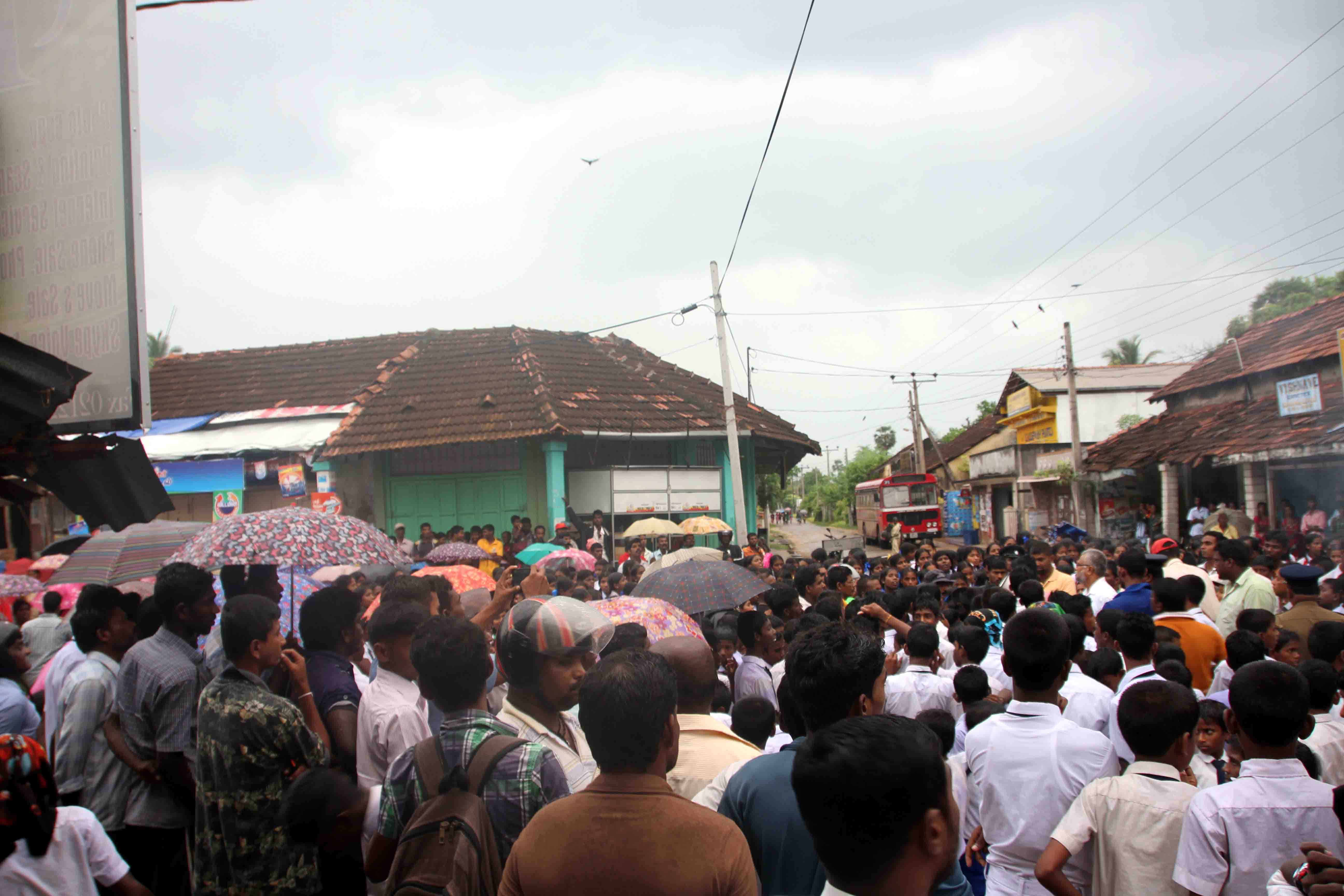 Photograph Tamil Guardian
People across the Northern Province protested against the rape and murder of an 18 year old Tamil school girl in Pungudutivu on Wednesday.
Sivaloganathan Vithiya, a student at Pungudutivu Maha Vidyalayam, was abducted on Wednesday. She was raped and killed, and was found in an abandoned house the next day.
Locals in Pungudutivu, a small island off the coast of Jaffna, blockaded roads with logs and burning tires, amidst angry scenes. Protests took place across the Jaffna peninsula and beyond, condemning the killing and the culture of impunity in the region. Students at Jaffna University, Kilinochchi, Mullaithivu and other towns also held protests.
Students from Ms Vithya's school also protested on Thursday.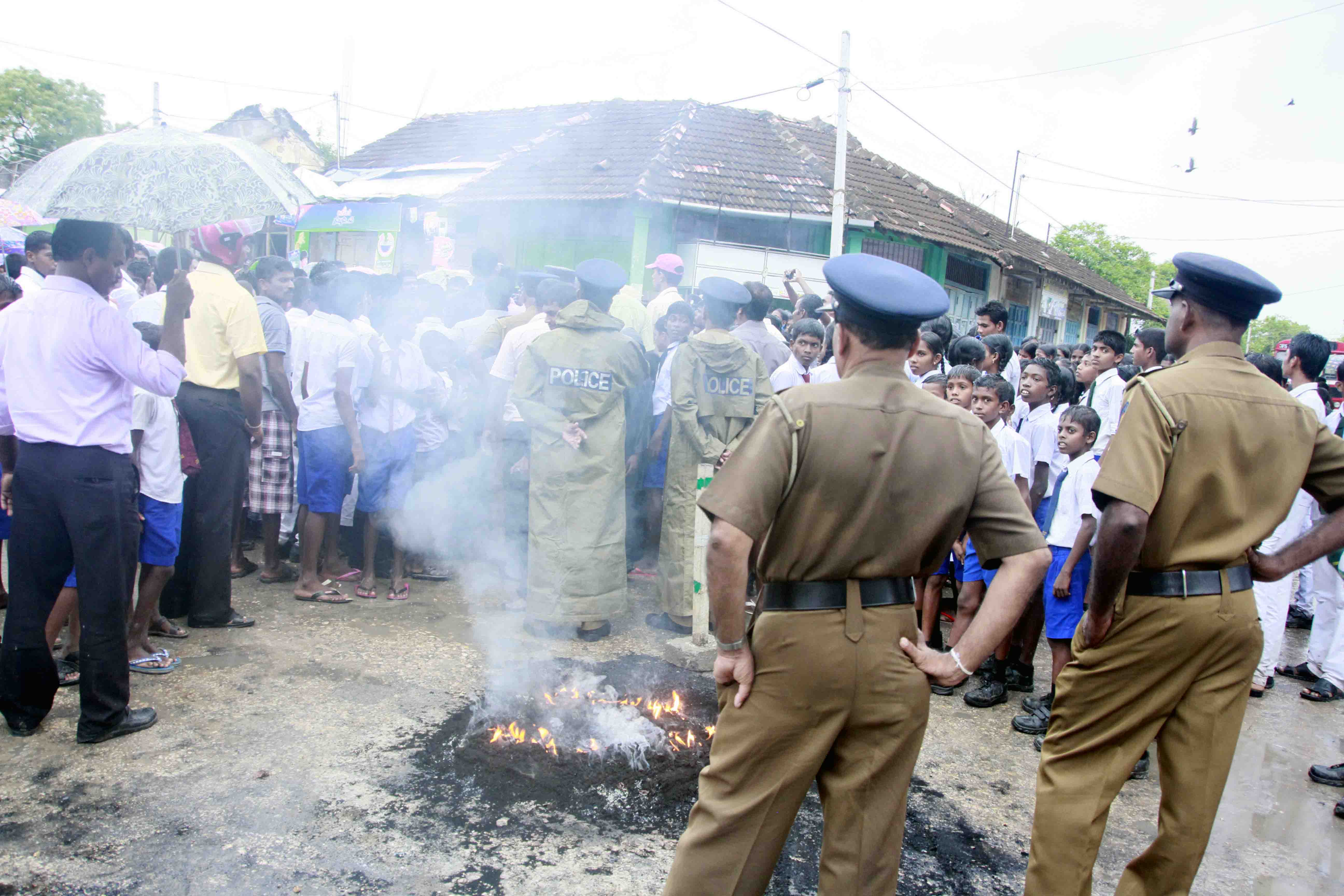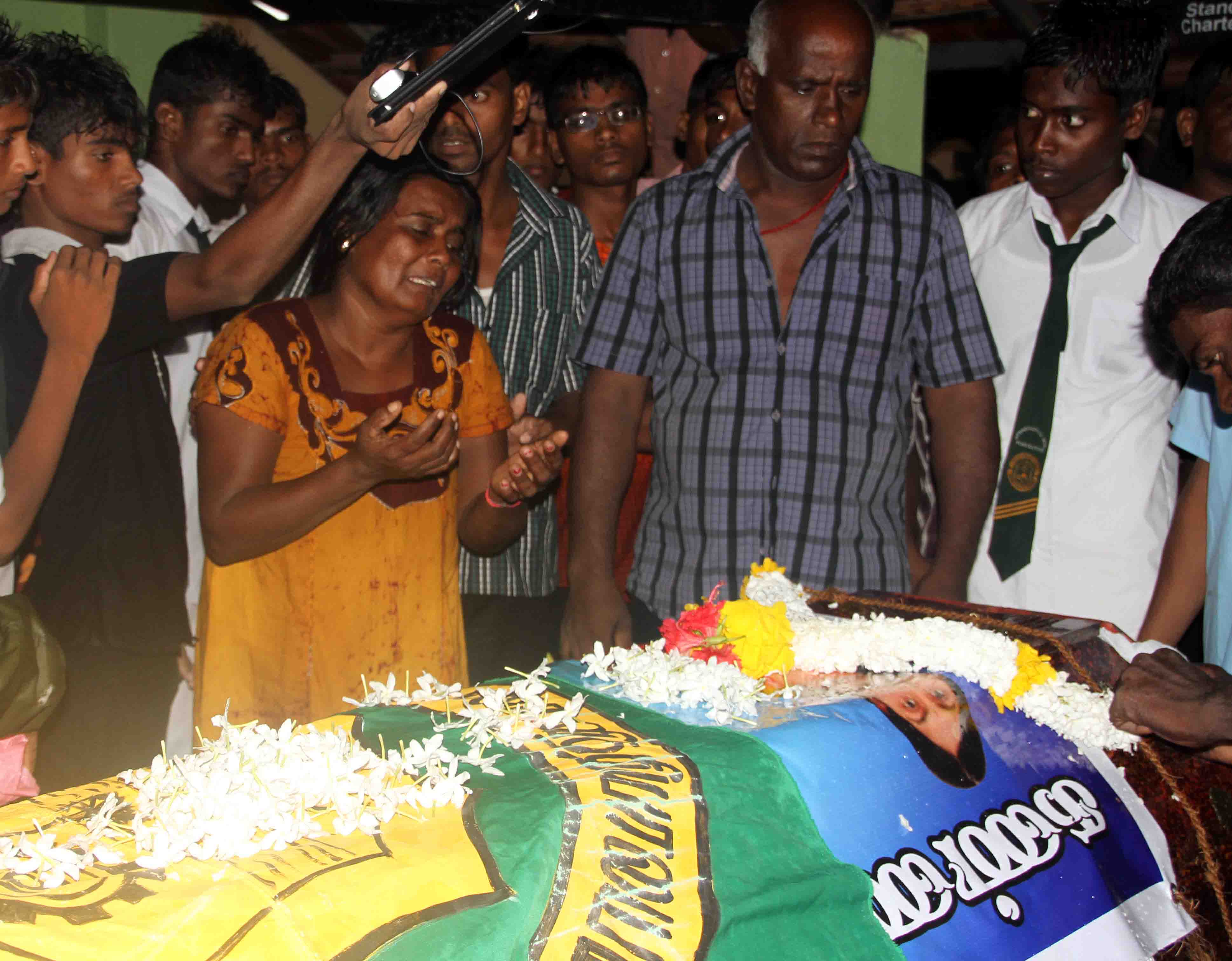 (Photos: Tamil Guardian)
Hundreds of people joined the procession, taking the casket carrying her body, to the cremation ground.
Three local men, aged 40, 34 and 32 were produced before Kayts court, on suspicion of being involved in the murder. The judge ordered the men to be held in remand until May 21, reports Tamilwin.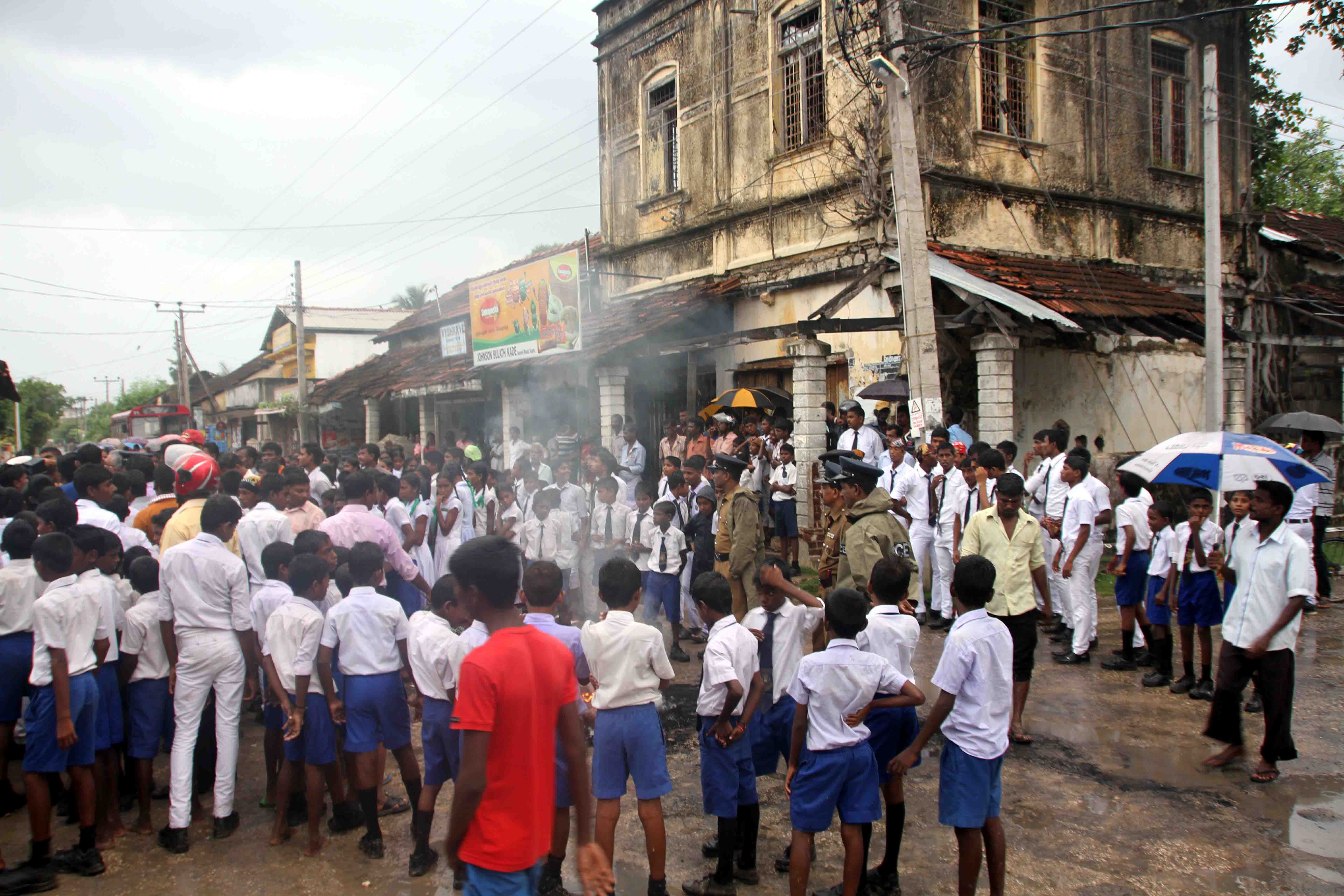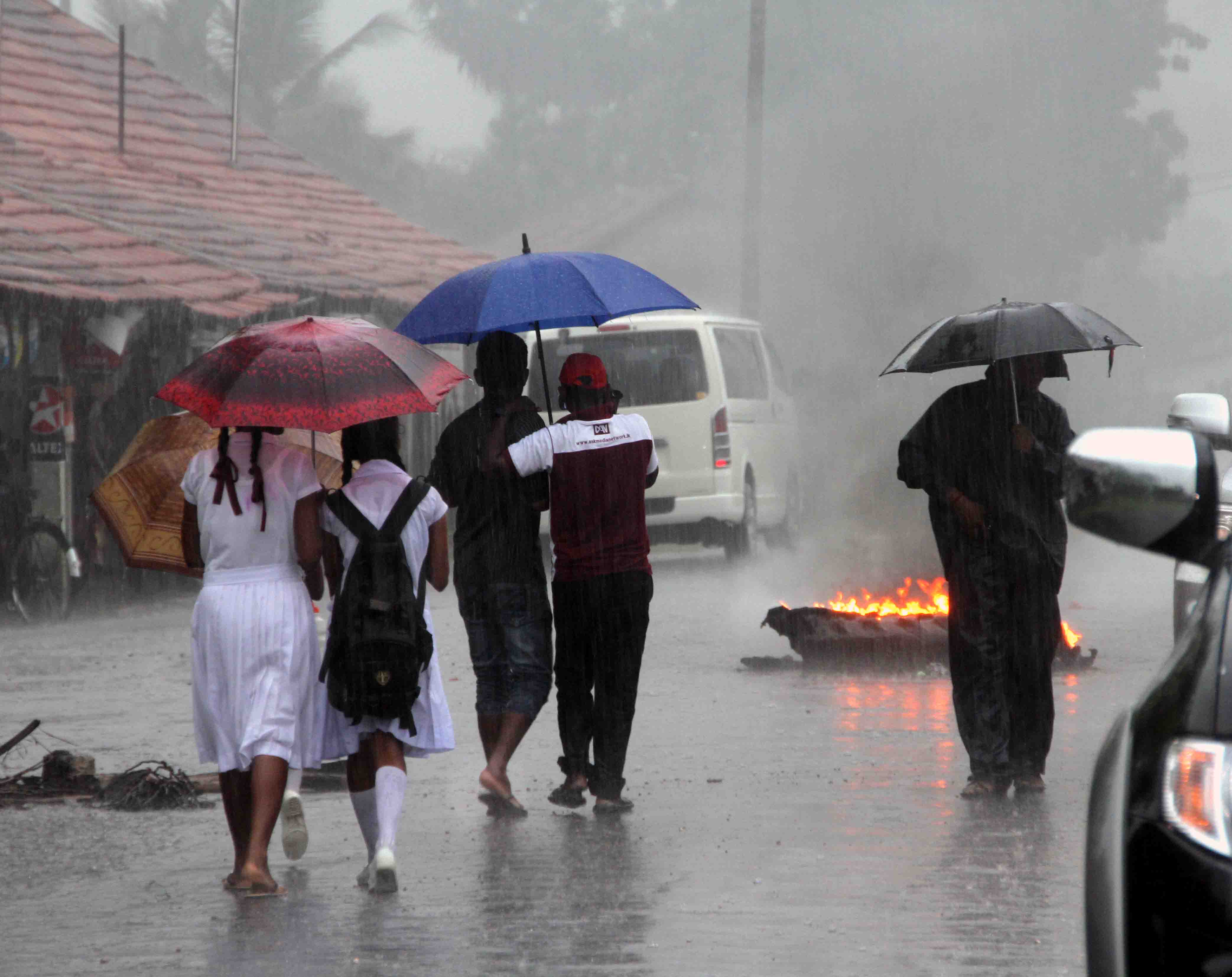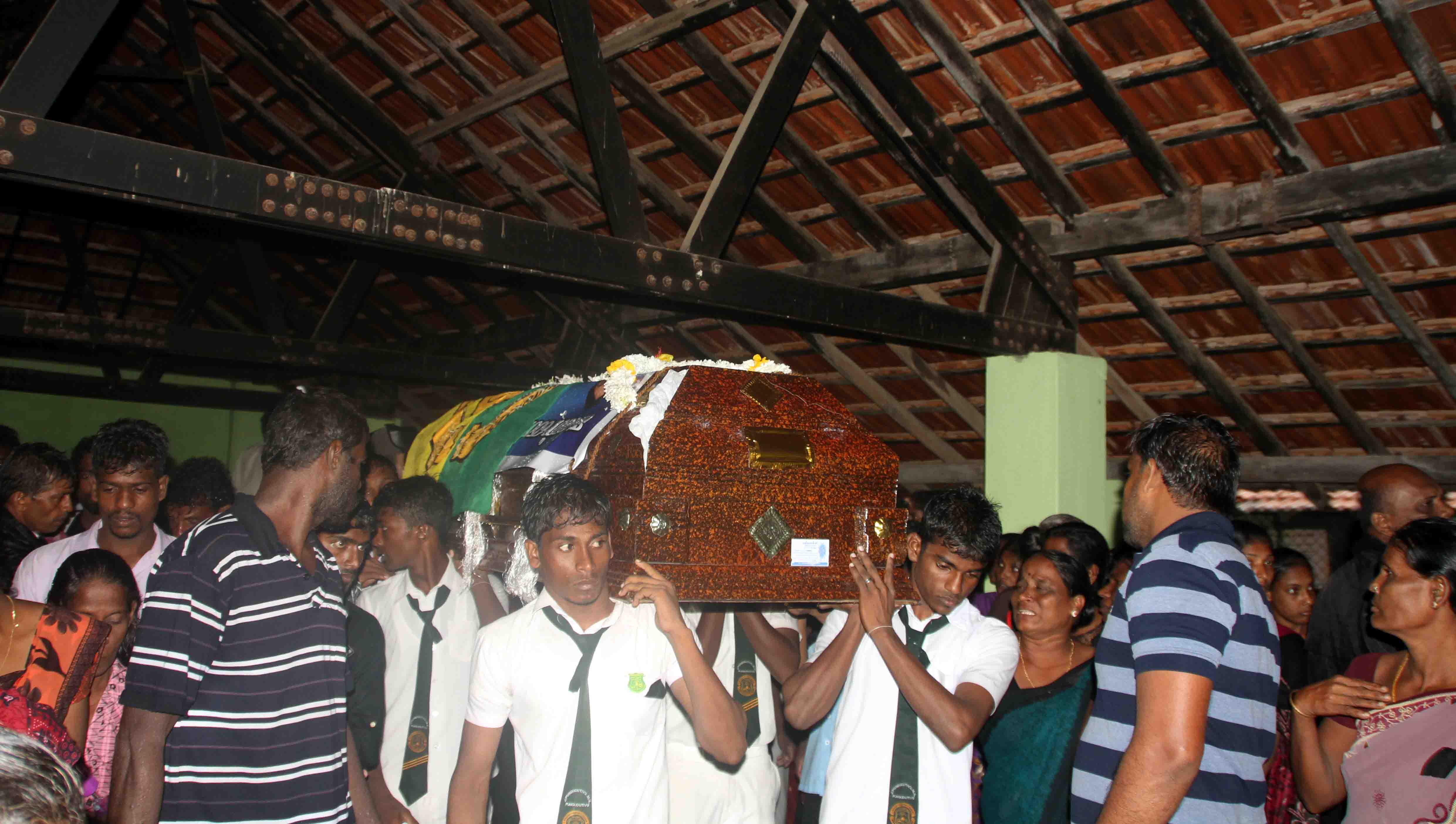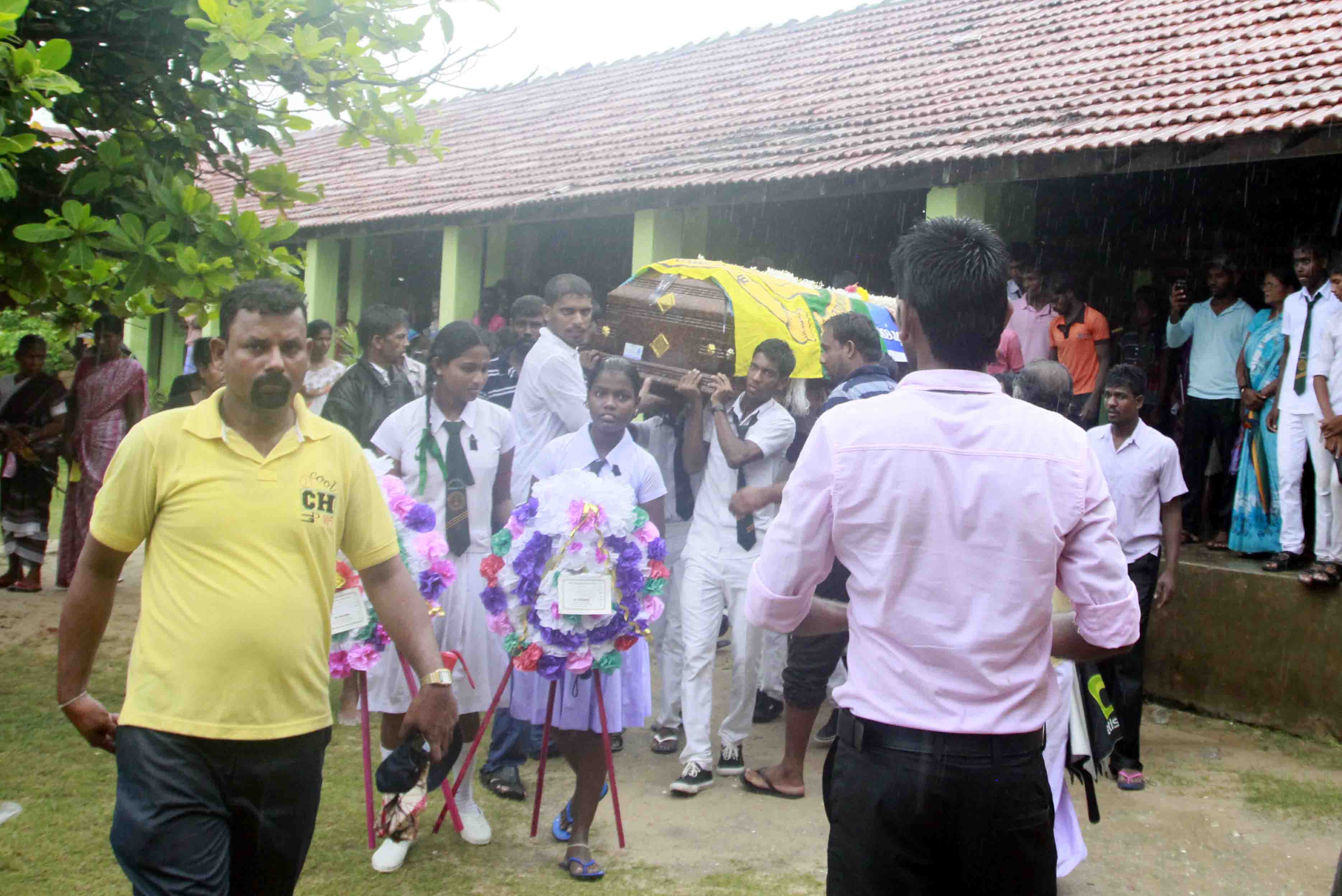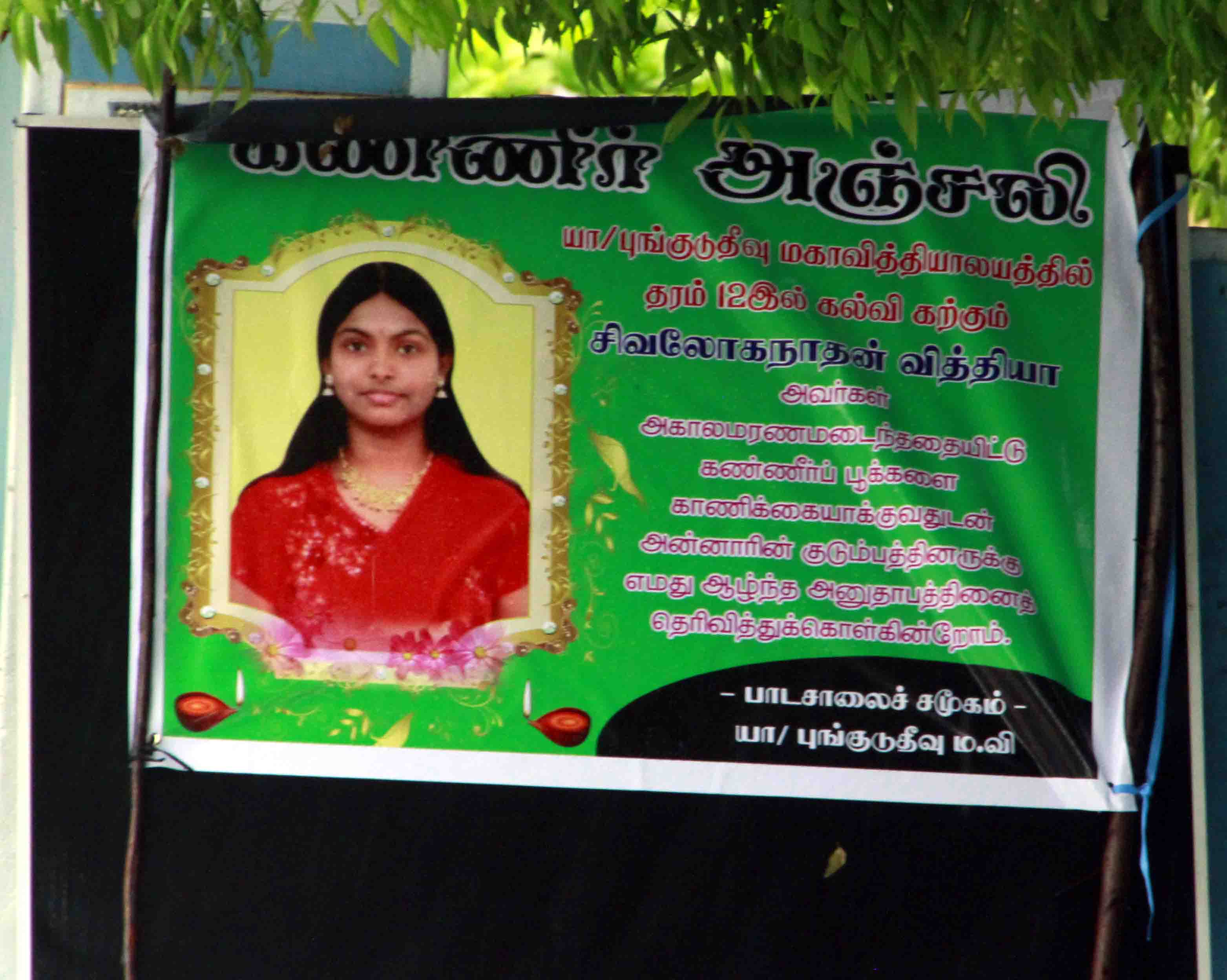 (Photos: Tamil Guardian)
Students at Jaffna University gathered with placards, calling for justice for the crime and accusing the police of failing to fulfill their duty.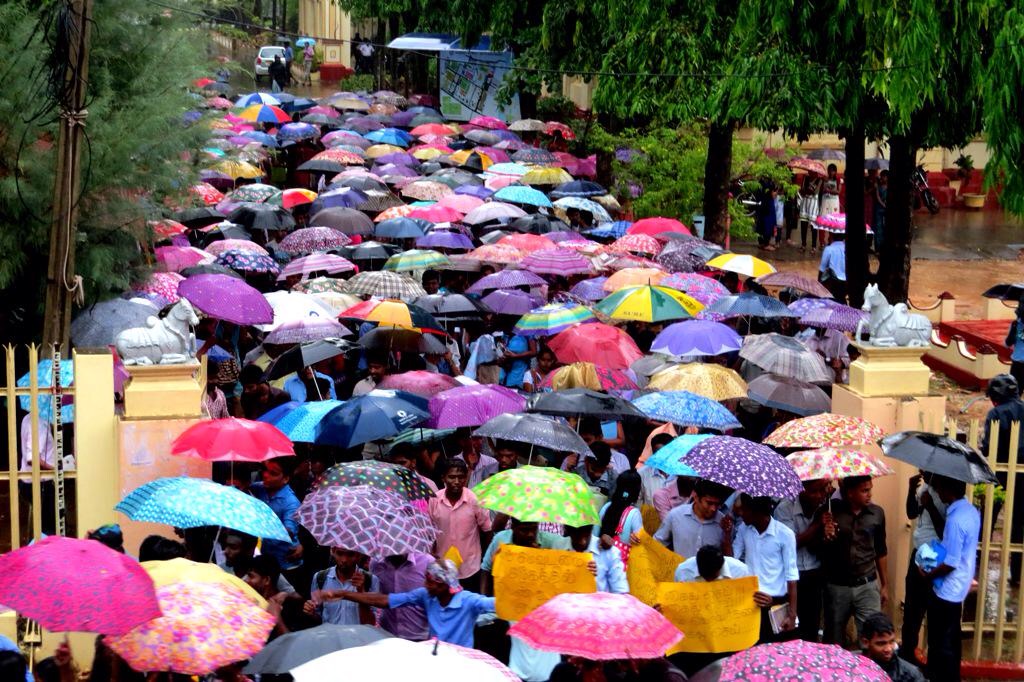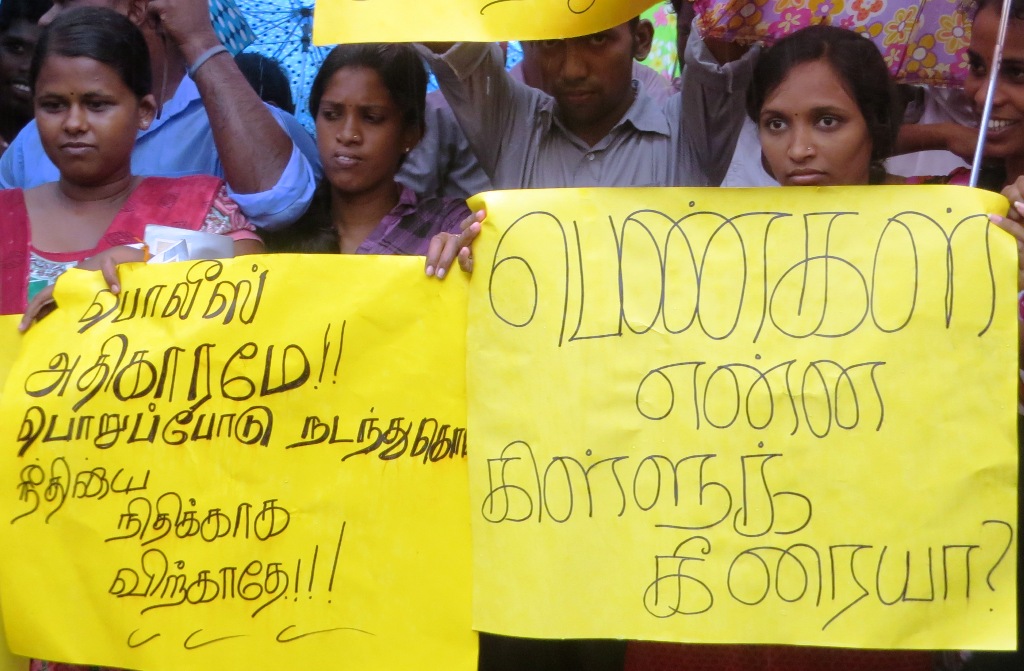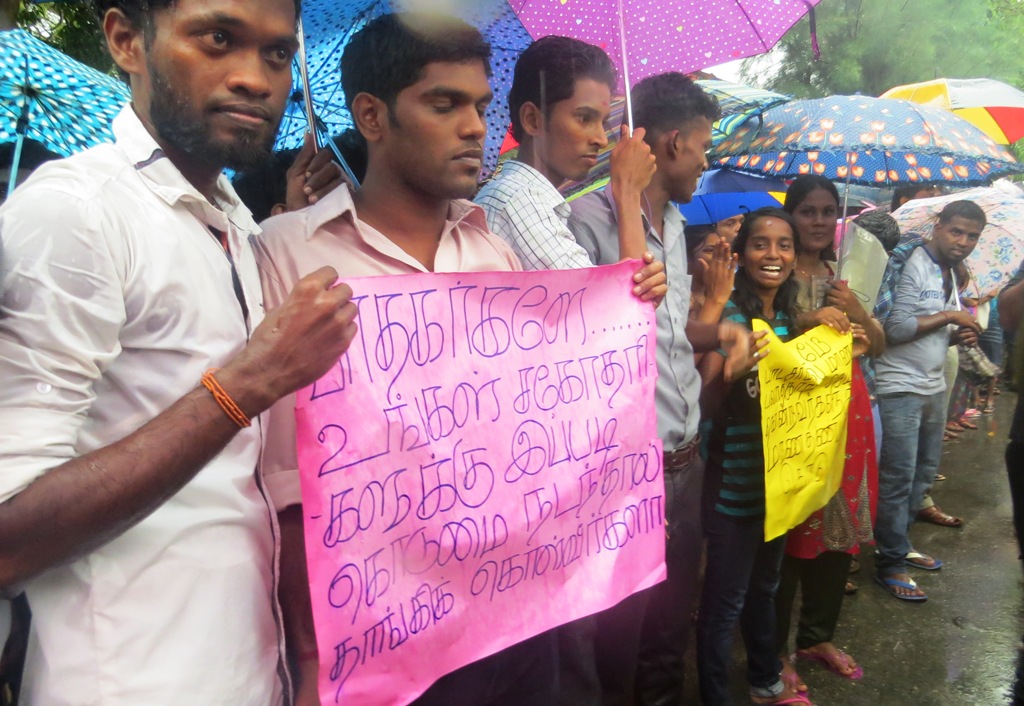 Students at Jaffna University