10 November 2019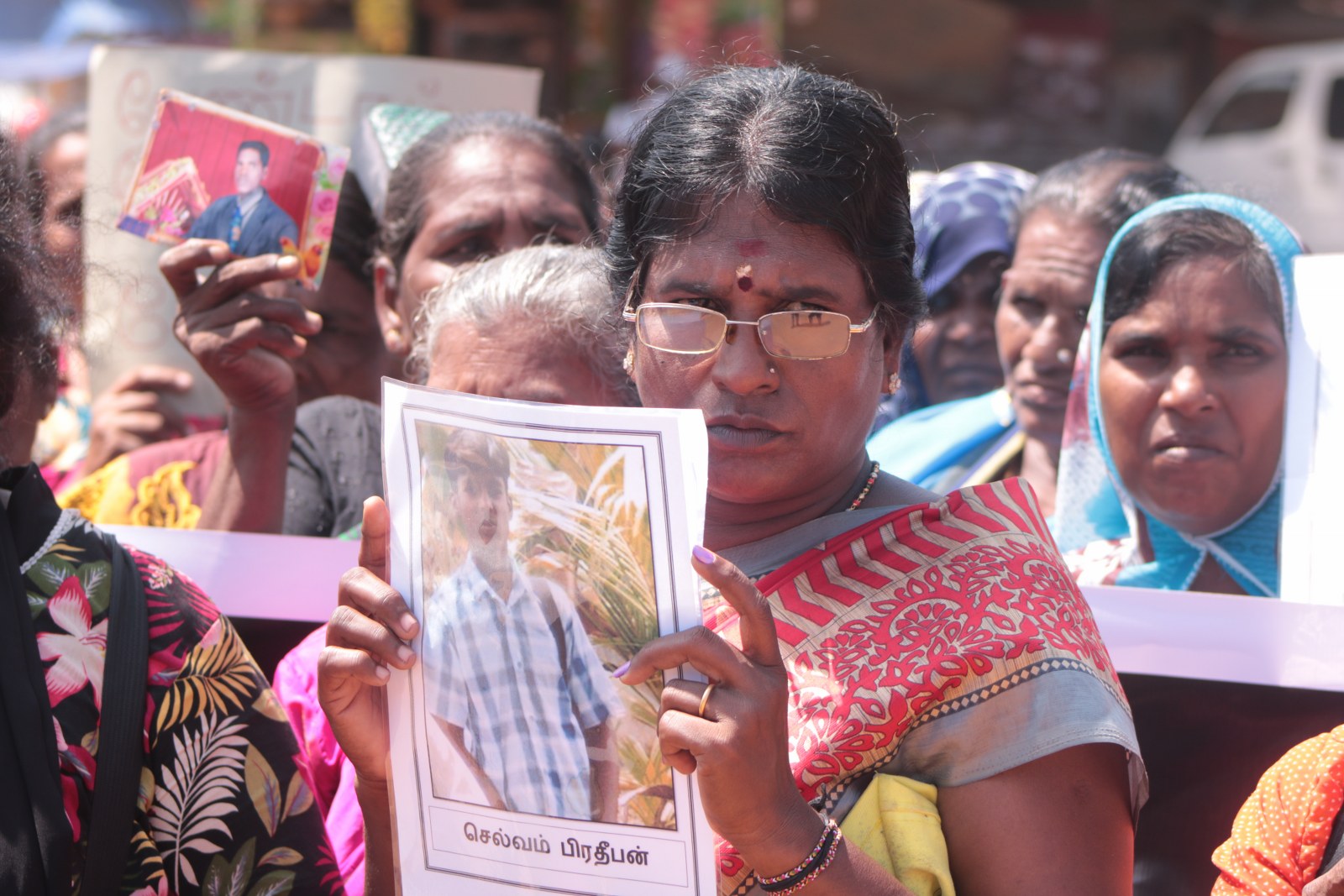 Tamil families of the disappeared demonstrated in Mullaitivu on Sunday as former president Mahinda Rajapaksa was in town for a rally in support of his brother Gotabaya's presidential bid.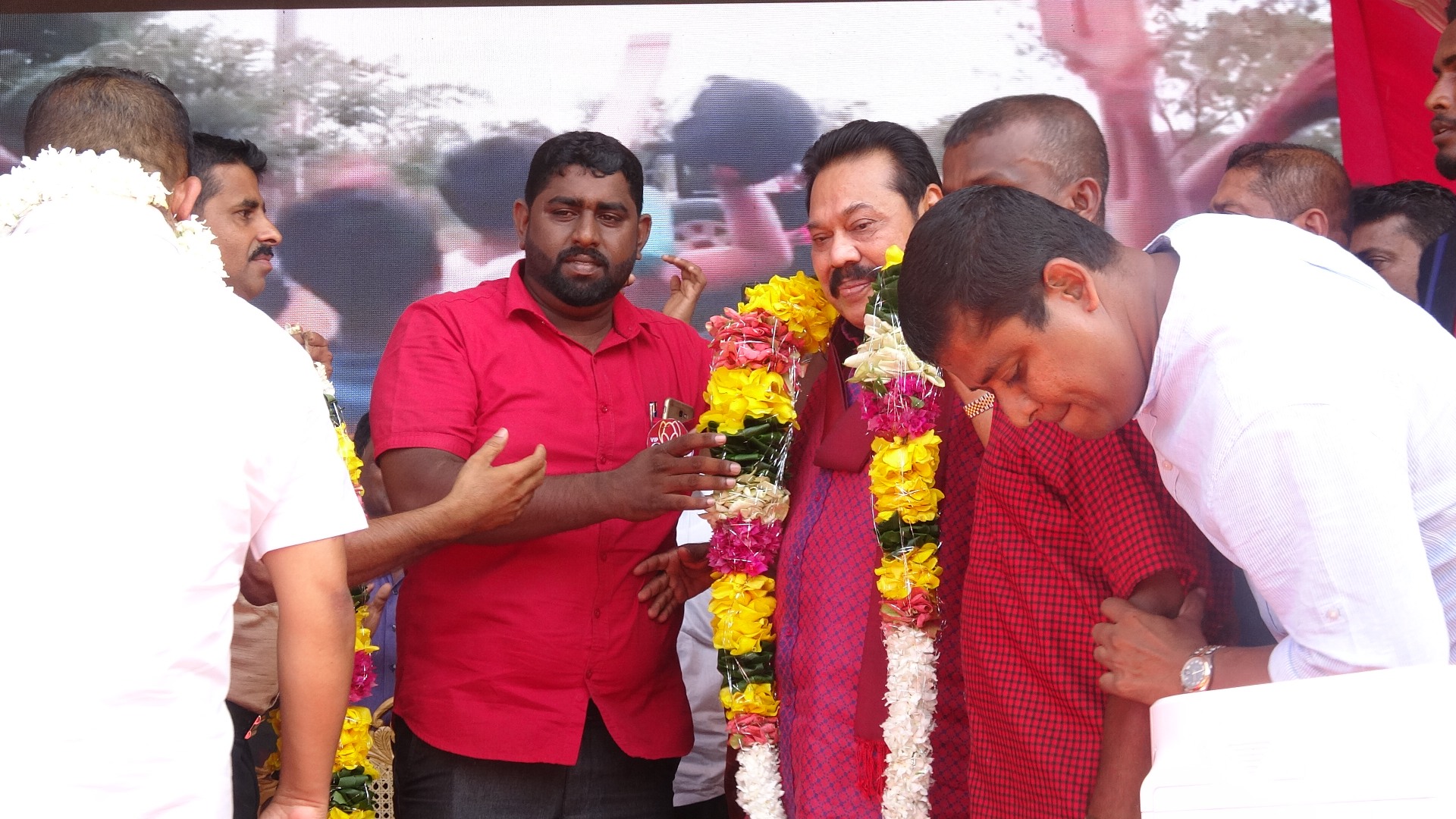 Mahinda Rajapaksa in Mullaitivub for a Gotabaya rally organised by SLPP
The families chanted slogans such as "white van chief Gotabaya! Get out!"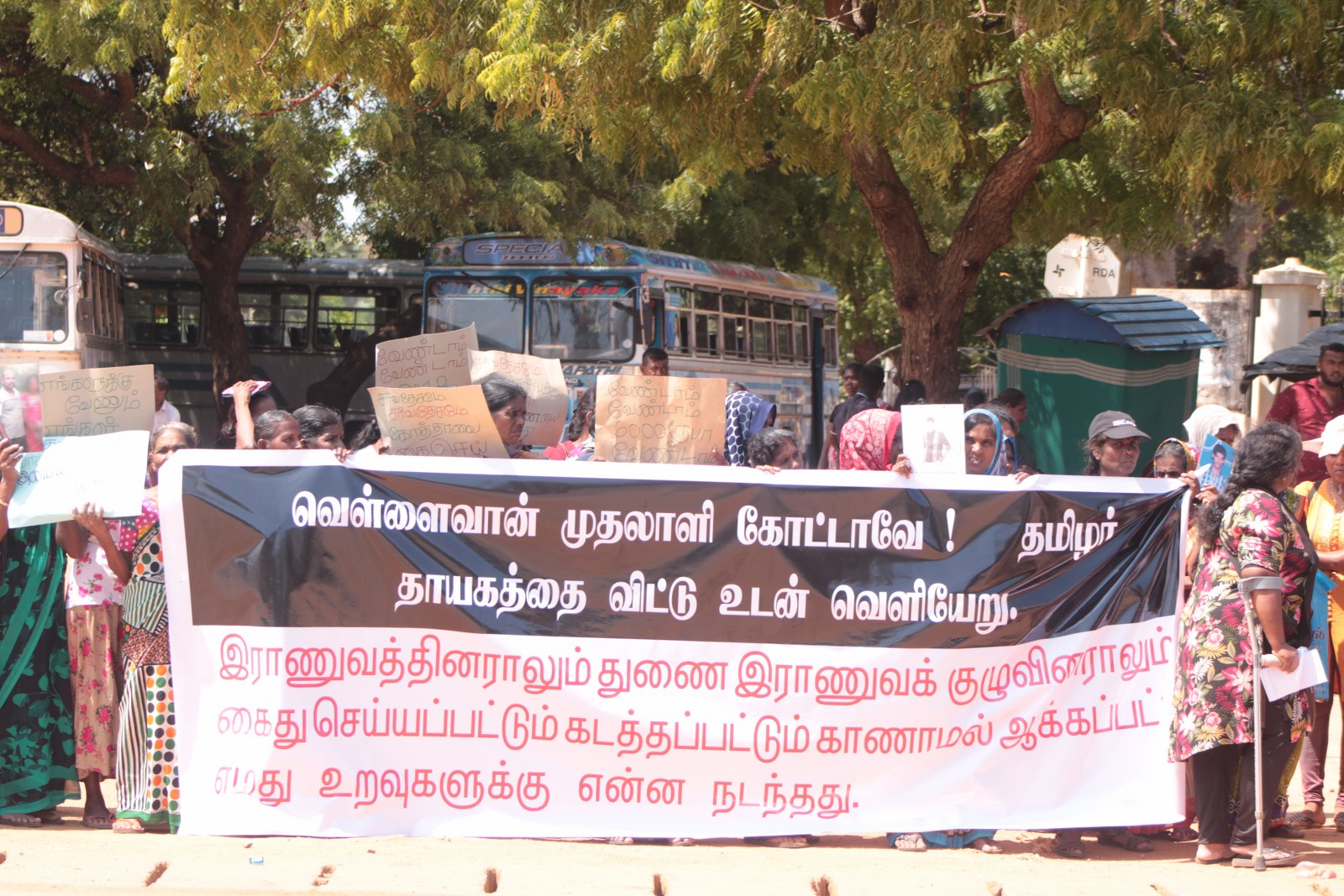 "White van chief Gota! Get out of the Tamil homeland! What happened to our family members that were arrested, abducted and forcibly disappeared by the Sri Lankan military and paramilitaries?"
The majority of the protestors' family members were disappeared during Gotabaya Rajapaksa's tenure as defence secretary, especially through white van abductions as well as by surrendering to the armed forces in the days immediately after the end of the armed conflict.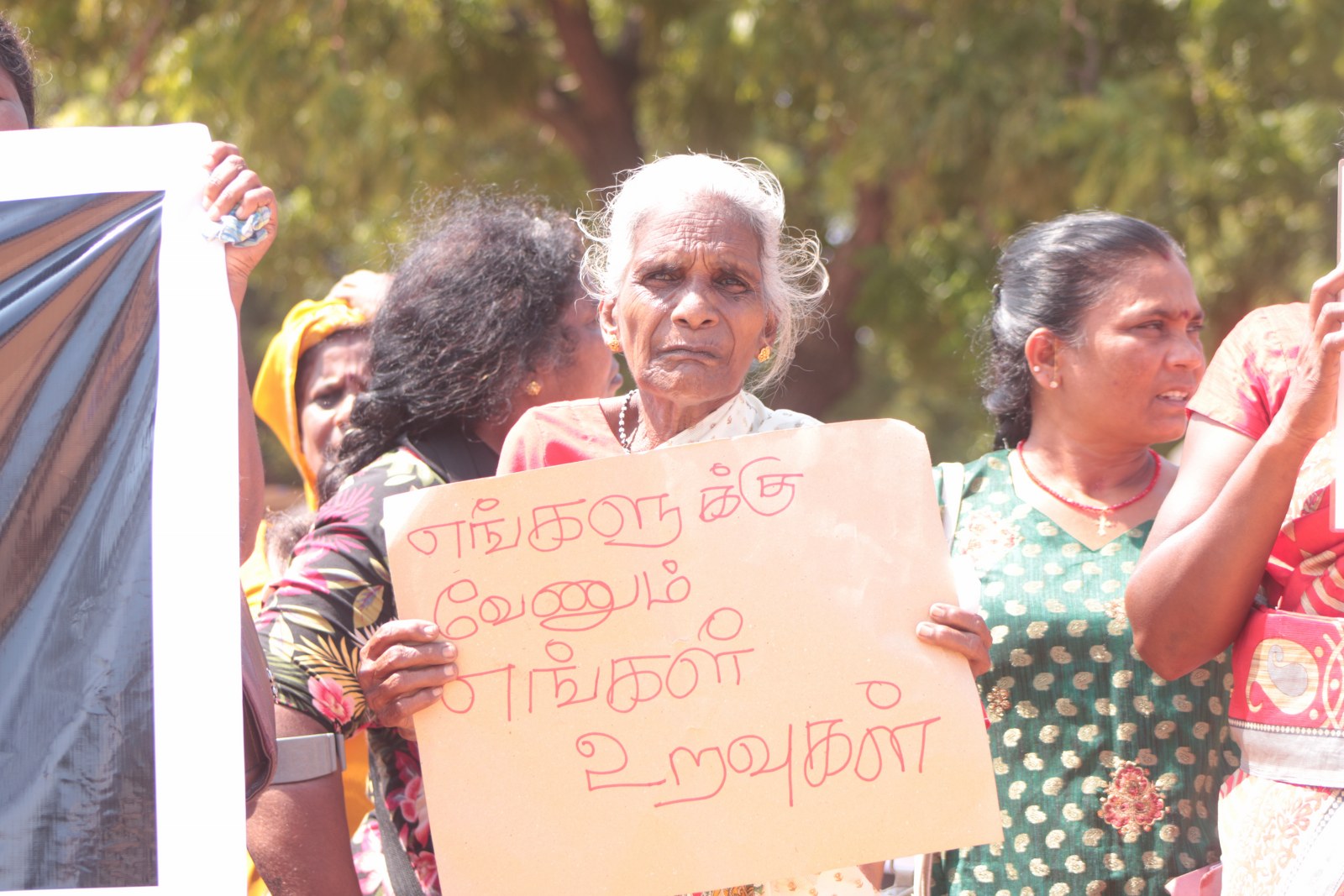 "We want our loved ones."
"We want our loved ones, we don't want six thousand rupees!" the families also chanted, rejecting the Sri Lankan governments offers of compensation as an attempt to undermine their protests.