09 November 2018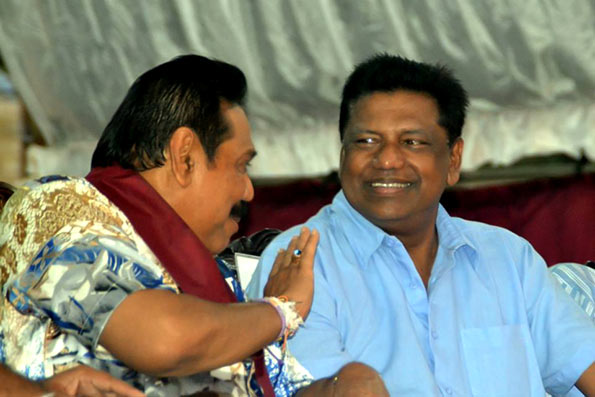 File photo. Welagama sits alongside former Sri Lankan president Mahinda Rajapaksa.
A senior Rajapaksa supporting parliamentarian has admitted that Sri Lanka has become "the laughing stock of the world" as political turmoil in Colombo continues.
"Our country is going down the precipice," said Kumara Welgama. "No one is working in government offices."
"Today, we are the laughing stock of the world," he added. "One prime minister is in the official residence and the other is in the PM's office."
HIs comments come as Mahinda Rajapaksa, the former president who launched a military offensive that killed tens of thousands of Tamils, tussles with Ranil Wickremesinghe for the prime minister's seat.
"Public servants want to know who the real PM is. People are confused," he added. "We need to settle this issue through parliament."