10 December 2019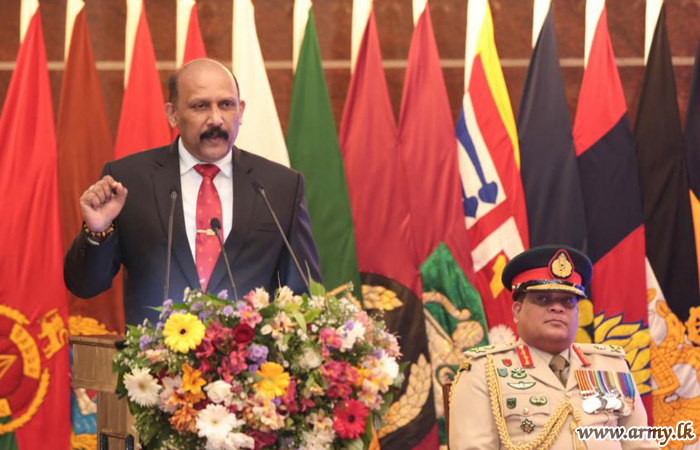 Sri Lanka's new defence secretary warned that "LTTE ideology" remained active, as he pledged that Sri Lanka's military would have a "bigger role to play" in years to come.
Kamal Gunaratne, who stands accused of overseeing war crimes himself, told troops at Sri Lanka's new army headquarters that "still we have to remember that LTTE ideology continues to remain".
He went on to criticise attempts at prosecuting Sri Lankan troops for rights abuses, calling them "political hunts" and commenting how "it was sad to see how some of our great guys were put behind bars for no fault of theirs". His comments come on the back of current Sri Lankan president Gotabaya Rajapaksa's pledges to free Sri Lankan soldiers who have been jailed for human rights violations.
Gunaratne went on to tell troops that with Rajapaksa as president, "our prioritized attention is on national security". "You can now be assured of it," he commented. "This is the magnificent organization, for which the entire country is indebted, and you, being stakeholders in that proud organization have a bigger role to play to take the country forward."
On Tuesday, the International Truth and Justice Project released a 100-page dossier outlining Gunaratne's involvement as a military leader in 2009, in which it says the United Nations said there "are reasonable grounds to say war crimes were committed by the men under his command".
Earlier this week, Gunaratne also accused the Tamil diaspora of forcing the Swiss embassy into acting after one if its embassy staff was abducted, and claimed the diaspora influenced British politicians into ensuring a Sri Lankan soldier was found guilty by a British court of violating the Public Order Act last week.