13 September 2019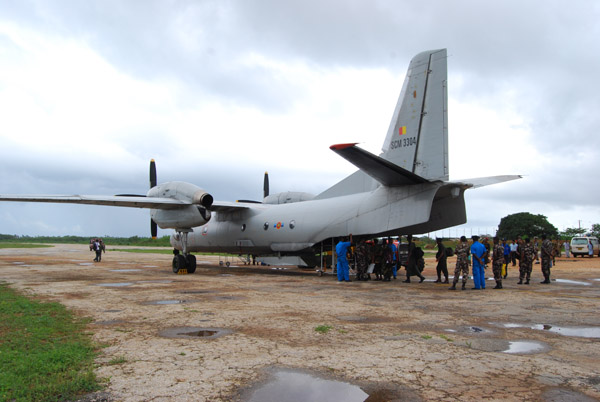 File photograph: A Sri Lankan military plane at Palaly
Tamils in Jaffna have called for direct flights to Chennai, as part of a recent expansion of Palaly airport which will see commercial flights from India visiting the peninsula.
"This is a great initiative and very welcome in our city," said K. Vignesh, chairman of the Chamber of Commerce and Industries of Yarlpanam. "The direct connectivity will certainly boost trade and open up more avenues for investment."
However, he lamented that flights would not be going to Tamil Nadu, the Indian economic powerhouse which neighbours the island and which Tamils have close cultural, linguistic and social links with.
"From what we are hearing, it seems that the initial flights will connect Jaffna to New Delhi, Mumbai and Cochin," he told The Hindu. But we would really benefit from a connection to Chennai."
He went on to add that the Tamil diaspora, who number more than 1 million and are dispersed around the globe, may prefer to fly directly into Jaffna from cities worldwide, rather than travel through Colombo, which remains the only port of entry at present. A journey from Colombo to Jaffna takes at least 6 to 8 hours by rail or road at present.
Earlier this year Northern Provincial Council education minister Kandiah Sarveswaran told the Hindustan Times that "reopening Palaly is welcome as we have been pressing for it, but is of little use if there are no connections to Tamil Nadu".
He added that the exclusion of Chennai was an act of "Sinhala hegemony" that isolates the Tamil North-East.
Palaly airport is currently occupied by the Sri Lankan military which has used the region as an air force base for its fleets of jets that were extensively used in bombing raids throughout the armed conflict.
See more from The Hindu here.