20 April 2014
;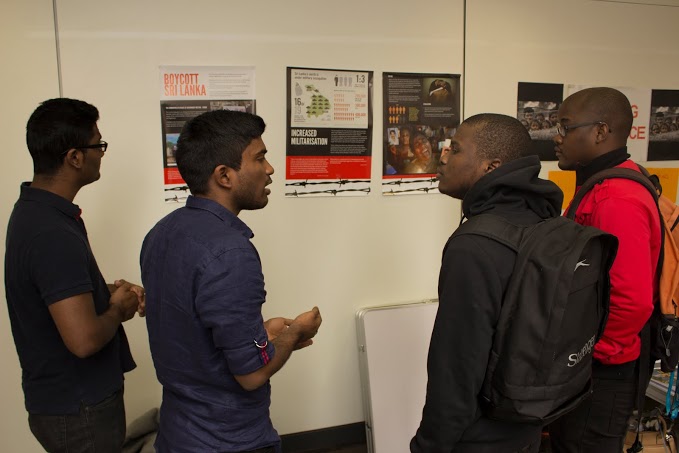 (Pictures: KUTS)
Kingston University Tamil Society held the first 'Breaking the Silence' event of 2014 earlier this month.
Tamil students from the university organised an exhibition at the main campus of the university in south London detailing aspects of the genocide and war crimes that occurred during the armed conflict.
Award-winning documentary "No Fire Zone" was also played to students and faculty members at the university.
Breaking the Silence is a project to raise awareness about Tamil rights issues, organised by Tamil student societies in universities across London, for over 5 years.
Catch up on previous entries form this year's Breaking The Silence campaign below:
Breaking The Silence Journal: Kings College London (07 December 2013)
Breaking The Silence Journal: St George's (04 December 2013)
Breaking The Silence Journal: City University  (02 December 2013)
Breaking The Silence Journal: SOAS  (26 November 2013)
Breaking The Silence Journal: UCL (23 November 2013)
Breaking The Silence Journal: LSE  (17 November 2013)