09 July 2019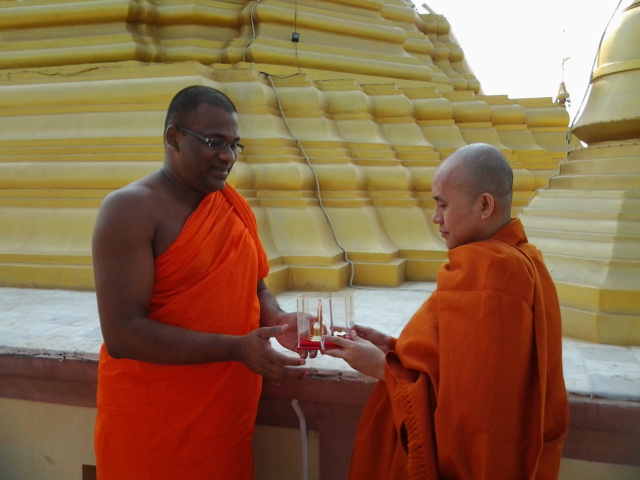 Both Sri Lanka and Myanmar are "on the forefront of a radical religious-nationalist movement," said Hannah Beech, the Southeast Asia Bureau Chief for The New York Times this week, in a piece that looked at the growing "militant Buddhism" in both regions. 
In Sri Lanka "over the past few years, Buddhist mobs have waged deadly attacks against minority Muslim populations," said the piece. "Buddhist nationalist ideologues are using the spiritual authority of extremist monks to bolster their support."
"A fusion of faith and tribalism is again on the ascendant in Sri Lanka," it adds, stating that it has been led by the resurgent Rajapaksas.
"From 2005 to 2015, Sri Lanka was led by Mr. Rajapaksa's brother, Mahinda Rajapaksa, an unabashed nationalist who justified the brutal end to the civil war by portraying himself as the nation's spiritual savior."
"Temples decorated their walls with pictures of the Rajapaksa brothers. Money flowed for radical Buddhist groups that cheered on sectarian rioting in which Muslims died. One of the founders of Bodu Bala Sena, or the Buddhist Power Army, was given prime land in Colombo, the capital, for a high-rise Buddhist cultural center. The national telecom service added Bodu Bala Sena's theme song to its collection of ringtones."
The piece goes on to say,
"Because of Buddhism's pacifist image — swirls of calming incense and beatific smiles — the faith is not often associated with sectarian aggression. Yet no religion holds a monopoly on peace. Buddhists go to war, too."
See the full piece at the New York Times here.